Workshop of the subtle Anatomy of Yoga
Viajaremos y analizaremos los principales puntos del mapa de la anatomía sutil. Trabajaremos, activaremos y purificaremos chacras, nadis, los cuerpos energeticos, etc. sin apenas darnos cuenta. Agradeceremos vuestras sugerencias e inquietudes.

Escribe Hiria Bernal.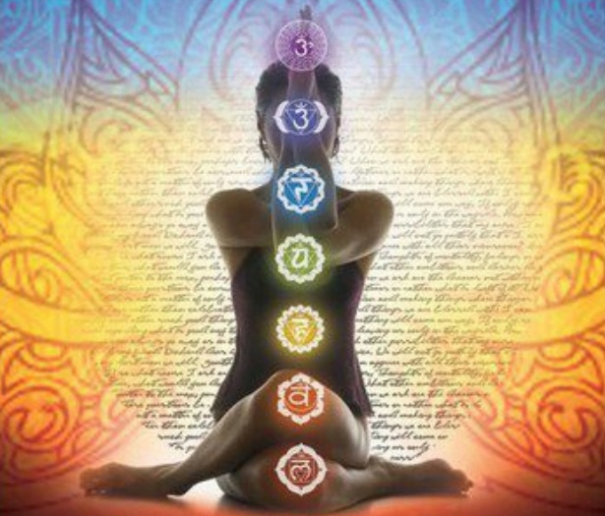 Una experiencia interna es la manifestación de un nivel profundo de sí mismo. Por ejemplo, los sueños son una experiencia. Una composición musical también es una expresión de sí mismo, tanto si uno la compone como si la está admirando.
El ser humano no solo es mente y cuerpo, también emoción y deseo: Yoga completa el proceso de la evolución de la personalidad en cualquier dirección posible, por eso hay tantos tipos de yoga… Con su práctica mejora la calidad de la cabeza, el corazón y las manos. Sin embargo, el yoga no termina con el desarrollo de la personalidad; una parte de esta práctica trabaja mente cuerpo y emociones. Pero hay un aspecto más profundo que se tiene que desarrollar con otro tipo de mente y emoción, y esto requiere un proceso que se llama Kundalini Yoga.
Puedo ver un cuadro aunque no lo tenga delante y puedo oír la música aunque no la estén tocando. El tantra dice que el rango de experiencia mental se puede ampliar cuando pasamos más allá de los límites y definiciones preestablecidas. Cuando esto sucede se libera la energía dentro de sí mismo.
El lujo y la comodidad debilitan la voluntad y nos mantienen en una hipnosis constante (el alcohol y las drogas no son tan peligrosas como la esclavitud total al lujo y al confort).
No intentamos ejercer influencia sobre la mente directamente, porque la mente no es más que una extensión del conjunto del cuerpo.
El taller tiene un carácter teórico/practico, y si antes del mismo se te presentan dudas o temas y detalles que especialmente queráis tratar o estudiar, decidnos.
Horario del Taller: de 9:30 a 14:00
Comparte: Hiria Bernal
Dónde: Escuela de Yoga de Las Tablas. c/ Isabel Colbrand 10
T 810101082 /606568772
More information and reservations: HERE