Libros/ Mundo volátil. Cómo sobrevivir en un mundo incierto e inestable, de Francesc Torralba
Un fino análisis de la volatilidad de nuestra sociedad que también contiene una propuesta de serenidad y sosiego para la era de la incertidumbre. Es el planteamiento de Frances Torralba en este libro. Edita: Kairós. PVP: 15 €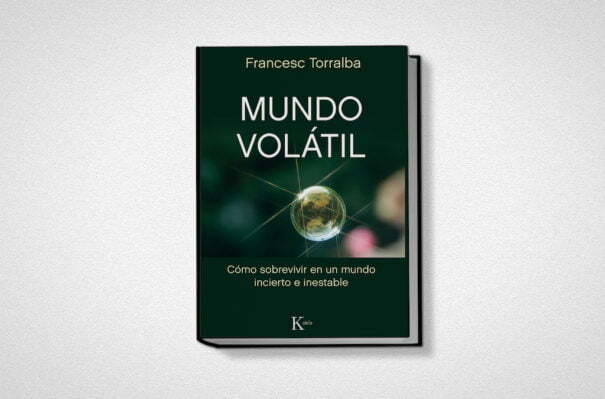 Todo lo que parecía sólido se desvanece. El mundo político, social, económico, religioso y cultural se deshace, pero lo que emerge es informe, caótico, difícil de precisar; justamente, porque está emergiendo…
Los valores tradicionales se descomponen, las creencias que habían sustentado a nuestros antepasados en los momentos críticos de sus vidas se desvanecen y la estructura social muta hacia formas desconocidas. Lo mismo ocurre con los ideales y certidumbres políticas, sociales, culturales y religiosas. Sin embargo, necesitamos mapas o cartografías culturales para orientarnos, para saber dónde estamos y qué es lo que está pasando; porque solo conociendo el escenario puede determinarse uno a sí mismo y comprender su lugar en el mundo y su rol en la sociedad.
Este es el fin que mueve este atinado texto: diagnosticar el humus cultural y social de nuestro tiempo.
The author
Francesc Torralba es profesor de Ética y de Antropología filosófica en la Universitat Ramon Llull de Barcelona. Dirige la Cátedra Ethos de Ética Aplicada de la misma universidad y el Ramon Llull Journal of Applied Ethics. Forma parte de la Junta Directiva de Aldeas Infantiles SOS.