'Journey to the inside, Ramiro Calle' can already be seen in video
Ya está disponible en la plataforma Filmin este documental sobre la vida y enseñanzas de Ramiro Calle, que ha sido muy celebrado por todos los que hemos tenido la suerte de verlo. ¡No os lo perdáis!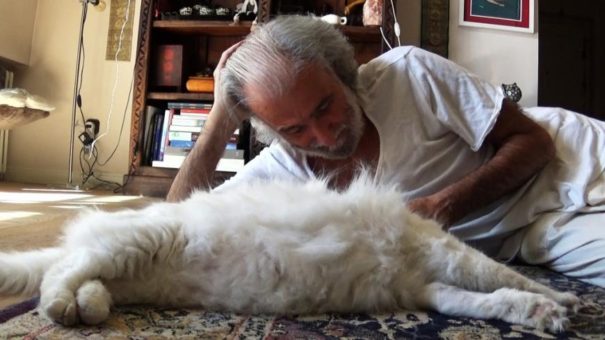 Traveling to the inside He has been directed by Juan S. Betancor and José Pazó. En palabras de sus directores, esta película "nos lleva a una búsqueda de nosotros mismos en el ser a través de la presencia de Ramiro Calle; alguien que no ha hecho sino buscarse a sí mismo, incesantemente, en cada instante de la existencia".
It says Calle Ramiro: "Al viajar hacia adentro, viajamos al interior de los otros; al viajar hacia el interior de los otros, viajamos hacia nosotros mismos. Nada le procura tanto sentido, significado y propósito a la vida como el viaje a los adentros".
El enlace de la película es:
https://www.filmin.es/pelicula/viaje-a-los-adentros-ramiro-calle
La película está disponible en todo el mundo, en España y también en Sudamérica.
El precio es 2,95 €, y tan solo se tiene uno que registrar y listo. El registro no compromete a nada ni tiene ningúin costo.