CD / From the Self to the Self, of Daniel Espada
En este disco encontraremos ocho mantras y cantos sagrados de diferentes tradiciones que Daniel nos presenta en un formato acústico, con su cálida voz, acompañado con guitarra y sutiles percusiones. También podremos disfrutar de la flauta nativa americana, un mágico instrumento que nos lleva a la introspección.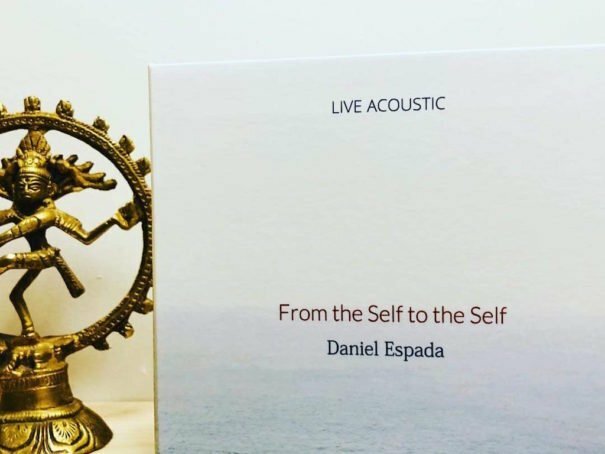 En palabras de Daniel: "Cada Mantra de este disco es una invitación al silencio. Una invitación a descansar en nuestro verdadero Ser"
El disco ya está disponible en Itunes y Spotify.
También podéis escucharlo en el siguiente enlace: www.danielespadamusic.bandcamp.com
Daniel estará ofreciendo una sesión de Mantras el domingo 16 de septiembre en Ecocentro.