Awakening
Por mucho que el hombre se enrede y empeñe en sacar adelante infinitos proyectos, en última instancia tan sólo hay un objetivo vital por el que merezca la pena continuar viviendo: despertar. Despertar es lo único que en verdad permite que la vida merezca la pena ser vivida.
Writes Emilio J. Gomez.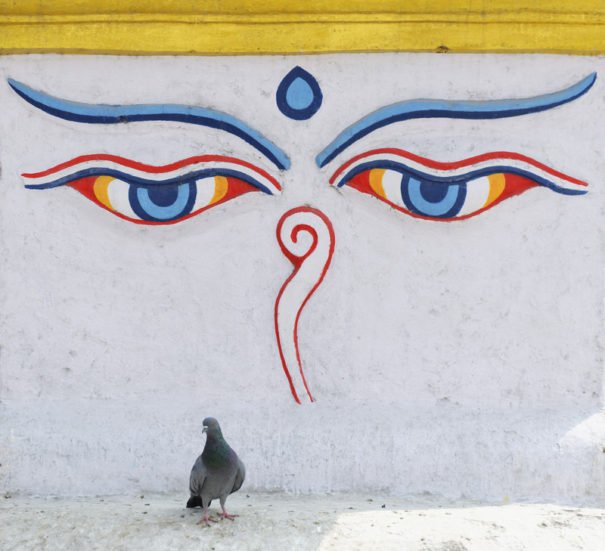 Despertar del sutil sueño provocado por la imaginación, las proyecciones y la identificación con el mundo exterior en las que el ser humano sueña su vida. Todo es ilusorio porque todo se vive desde la ficción de la ensoñación y del estado de fascinación que produce.
En la consciencia aparece un objeto y de inmediato surge la proyección generada por la imaginación, y con la imaginación el deseo o la aversión, un recuerdo o una expectativa, una sensación agradable o desagradable. Fruto de todo ello emerge la opinión, y con la opinión, sin apenas darnos cuenta, ha nacido la identificación. Finalmente, con la identificación, el sufrimiento.
Strange maze this live human being plunged into the deepest of dreams. A dream where he is able to get to sleep with those instruments that precisely were created to cause awakening for those who got such a singular State. Instruments such as Yoga in any of its branches.
Extraño mundo éste en que se vive, donde cualquier vislumbre de luz producido por un ser despierto es sofocado casi de inmediato, llegando en el mejor de los casos a considerárselo como una personalidad excéntrica.
Pero cabe preguntarse: ¿es posible despertar? No sólo es posible, sino que es inevitable. Sucederá sin lugar a duda. Tarde o temprano el hombre despertará a su auténtica naturaleza, esa que le ha acompañado durante toda su existencia mientras él atendía a otros asuntos. Sí, el ser humano despertará. Sucederá, aunque tal despertar tenga lugar en el lecho de muerte.
Quizás lo deseable fuera que se produjera antes, pero sólo quizás. A fin de cuentas, todo sucede tal y como debe suceder. Incluso detrás del aparente caos que el sueño puede llegar a generar es posible intuir una armonía más allá de la comprensión habitual.
Lo sepamos o no, conscientes o no, todo es tal y como debe de ser y también todo sucederá a su debido momento. La comprensión sobrevendrá, pues el darse cuenta no depende del tiempo. Sucederá hoy o mañana… da igual, a fin de cuentas, estamos en este plano precisamente para despertar. Disfrutemos el proceso.
Emilio J. Gomez He teaches yoga and coordinates the silent inner Yoga circle

More information: T 616 660 929 / info@silenciointerior.net