Train you in yoga in a paradise island
La Casa Shambala es una eco-comunidad construida en la paradisíaca isla de Koh Phangan (Tailandia ) y está enfocada en cursos de formación de profesorado de Yoga, permacultura y sanación.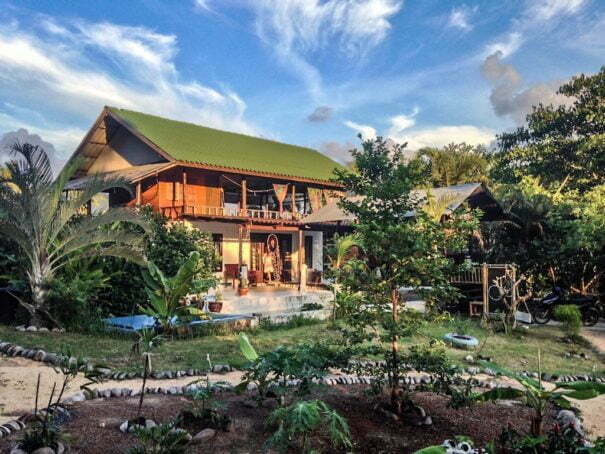 During the month of September House Shambhala will offer a training of 200 horas durante 29 días, endorsed by Yoga Alliance International e íntegramente en idioma español.
Un entorno agreste con vecinos locales de la isla, alojamientos hechos de bambú, shala de yoga en el segundo piso completamente abierta y con vistas a la selva, comida ayurvédica y grupos reducidos de máximo 13 estudiantes they develop this experience in una gran oportunidad para enfocarte completamente en la práctica, entendimiento, integración y aprendizaje del Yoga a fin de convertir tu gran pasión en tu profesión, si así lo deseas.
La Casa Shambala no es solo una escuela, pues además aloja voluntarios que ayudan en el proyecto y entre todos forman una gran familia, al no tener un flujo constante de estudiantes que entran y salen del centro, convirtiendo la experiencia en mas íntima y personal.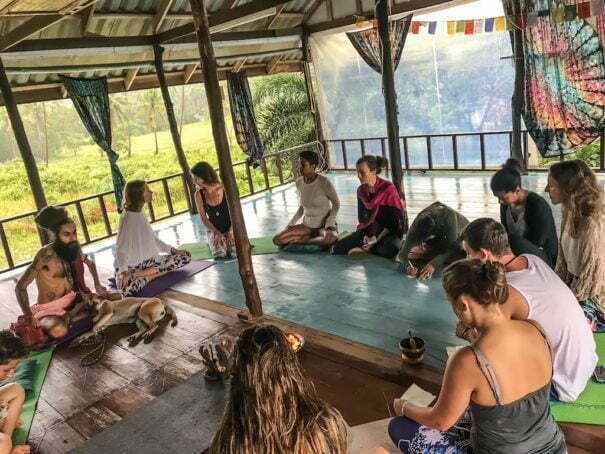 The program
International teachers con experiencia en clases en diferentes países del mundo te acompañarán en esta maravillosa aventura de comprender lo que es vivir el Yoga mas allá de la práctica de asanas.
Meditación con los sonidos de la selva al amanecer, pranayama y práctica matinal, seguida de un completo desayuno con frutas tropicales, clases de filosofía y anatomía antes de la comida. Luego el descanso con el que contarás cada día, durante el cual te podrás relajar en tu bungalow, ver la vida pasar desde la hamaca o visitar alguna de las cascadas o playas de agua turquesa con las que cuenta esta isla.
En las tardes normalmente se profundizará en cada asana, en la manera de mostrarla, sus beneficios, contraindicaciones y toda la información que necesitas para poder organizar tu propia clase de Yoga.
We will finish the day with a relaxing practice of Yin Yoga para descansar e integrar toda la información recibida durante el día en tu cuerpo, alma y mente.La isla de Koh Phangan es conocida por su gran movimiento de restaurantes veganos, centros de detox, Yoga y sanación en un enclave que se puede considerar un parque natural habitado.
Habitaciones privadas y compartidas dependiendo la disponibilidad.
Para para más información, descripción completa del curso y programa puedes clicar en:
http://www.lacasashambala.com/class/200hr-yoga-teacher-training-course-spanish-3/