Guru Purnima
The first full moon after the summer solstice is in the hindu tradition

Guru Purnima,
el Día del Gurú. El Gurú nace, no se hace. En realidad lo es desde su concepción, pero no lo sabe.
Writes Emilio J. Gomez.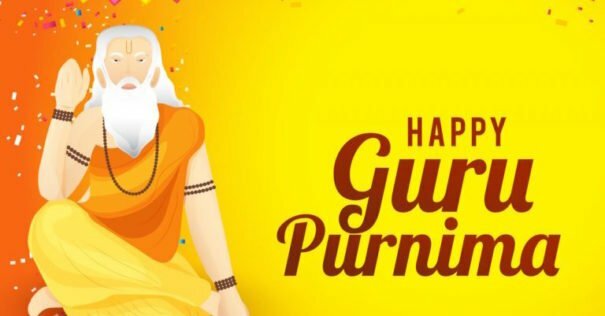 Su naturaleza es la de Brahman, lo que termina por descubrir a lo largo de su existencia aceptando con humildad su labor de servir a los demás para que descubran lo Real, Parabrahman, aquello que está más allá de Brahman, la oscuridad que se encuentra más allá de la luz.
El Gurú es hermano de todos los seres sintientes. No está separado de nada ni de nadie. Se sabe profundamente unido a todos y a todo, pues conoce su auténtica naturaleza, idéntica a la de los demás. Su labor no es fácil, pues en primer lugar ha de reconocerla y después aceptarla. El Gurú es un completo ignorante sobre sí mismo, pero su conocimiento es omniabarcante. Nada sabe de sí ya que su cualidad es serlo todo.
Puede parecer un ser insignificante e incluso distraído, pero su grandeza comienza más allá de los límites de la mente, algo incomprensible para los demás que lo ven y consideran según su nivel de comprensión. Su trato es siempre próximo y lejano a la vez. La relación con el Gurú puede no ser fácil a nivel personal, pero siempre va a ser enriquecedora, pues despierta la consciencia dormida en el sueño.
Su luz ilumina a todos y su fuego enciente la mecha del Sad Gurú, el maestro interior, que todos llevamos en nuestro interior, a pesar de que el ego proteste por ello debido a la natural pérdida de protagonismo.
El Gurú no quiere nada para sí, pues ha comprendido su auténtica y común naturaleza con todos los seres, por lo que para él carece de sentido la acumulación de bienes materiales. El Gurú ama incondicionalmente más allá del tiempo y el espacio pues el Amor es su naturaleza. Comprende que el Gurú tan solo quiere una cosa: que despiertes a tu auténtica y también común naturaleza.
Amor impersonal. Presencia universal. Incomprendido por la mentes, amado por las esencias y odiado por los egos, contempla impertérrito el mundo que le rodea, sabiendo de su ilusoriedad. De su mirada nace la luz de la comprensión y de su palabra el néctar de la sabiduría, mientras que su Corazón siempre exhala compasión, consolando a todo aquél que se acerca a él.
Si conoces a algún Gurú así de real, ve y póstrate ante él. Cuando lo hagas, sentirás que en realidad te estarás postrando ante ti.
Emilio J. Gomez He teaches yoga and coordinates the silent inner Yoga circle

More information: T 616 660 929 / info@silenciointerior.net