Somatic yoga, what and how to benefit us
Somatic Yoga is really a very simple process that part of integrating the intelligence of the body numb and leads to an organic awakening. So we arrived at the realization of self-awareness and social awareness, feeling in extension yet. Writes Maria Mineth.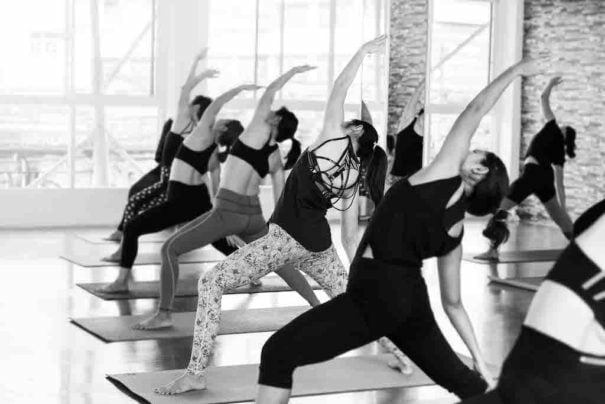 The human body is a sophisticated structure changing to adapt to the environment. Something essential that the body needs is health and, on the other hand, access to the inner silence. These two things allow naturally balanced and healthy development.
In this process, it is natural to appear psycho-bodily pain but also stability: is a dance of life. The natural is to have stability in the body longer when the conscience has been made flesh; i.e., when part of the own body/mind.
The funny thing is that it is rare to find people comfortable with his body in the physical aspects that involve movements down as rolling, twisting, raising... Or emotional, opening up real feelings, as well as psychological and transcendental experiences. At some stage in the growth these facilities of lost and we do not realize.
Our work in the Somatic Yoga It is to teach it from the order of the body, opening us to the life which is to live from the Power of nature management. This needs to be done in an organic way, since we live in a very mental world and the excess of non-integrated information blocks our body, that happens very often.
For this purpose there are initiation practices that enable knowledge body. We call them Moksha Series and contribute expiratory release, agility, movement, reflexes, mobility, integrity... They allow the development of kinesthetic body and the knowledge of our own organic scheme, facilitating as well delve into other aspects of greater invisibility from the body. In this way, access to somatic Yoga series every time we go to feel more like home, enjoying our trip in the body.
Access to the realm of consciousness
Without it, we will lose the ability to feel, entering one amnesia sensomotoric that does not just affect the body. It is important to know what is blocked, to realize of this, since the host of scattered wishes sometimes prevent us from solving the real and necessary needs of the moment for our development.
Open and expand the nervous system to a new experience of returning to original nature is a body revolution that allows the sensorial architecture so sophisticated that we experience as humans. To this end, the development of sensitivity and the nervous system is essential.
This process us closer to experiencing the relationship between the body with feeling and attention, in an intuitive and experiential knowledge. When the mind develops it is easier for the person to access the realm of consciousness, where it is possible free the perception and retrieve the inner silence in a clear view not conditioned.
This not only promotes the State of being in yoga, but it makes the person to perform internal and external viewing is like and what their talents and their natural and spontaneous expression to share. This silence is not opposed to the thought, but it has a greater weight in which mental activity is in the background.
It is a State that allows us to see reality more fully and without fragmenting. And It is when we see reality clearly, when we can make progress as human beings, why if we are not in touch with reality, where shall we? This is the key to somatic Yoga: seeing things such which are, in its simplicity. From there our decisions will be accurate and we will see what we have to do, or if we can do that, what we need.
Everything is really a very simple process that part of integrating the intelligence of the body numb and leads to an organic awakening. So we arrived at the realization of self-awareness and Social awareness, feeling in extension yet.
This process can last for years until it becomes a point of stability and continuous life, in a Live awake in which we see things evolving.
Somatic Yoga teacher training
Everyone can practise somatic Yoga, each in its time and level. Adapts the style of yoga that we do and also to professionals as persons wishing to private raise your standard of organic life and consciousness in expressions involving.
The Teacher training It develops over a period of one to three years, during which the person can assimilate, practice and integrate the method from the Hatha Vinyasakrama, enriched with the neuro-physiological somatic wisdom of the body.
Tracking students is nearby and we like to say that we educate in reality, inviting everyone to make their own discoveries, such as the of see the beauty of what is, in your present moment.
Maria Mineth

He founded and directs the National Institute of Yoga somatic - somatic Yoga method, a natural and adapted approach to yoga to this century at its root more deep and integrating the wisdom of East and West. He is Professor of teacher training, retreats and national intensive. Research relations between the Kingdom of the mind and consciousness, as well as their impact on the environment. Designs and promotes biannual form the Education Congress organic in the mills River Museum, a proposal for people who want to work seriously, with decision and joy toward a more free and conscious life at this time which we live.

Upcoming events:

September: Formation of teachers of somatic Yoga in Murcia
September-October and November: intensive of somatic Yoga in Madrid and course of organic self-regulation
In 2019: Madrid somatic Yoga teacher training

E-mail: info@yogasomatico.es | Website: http://yogasomatico.es/