Cursos de Formación de Profesores, anúncialos en YogaenRed
¿Sabías que leen YogaenRed más de 2.000 personas cada día? Muchas de esas personas quieren profundizar en el Yoga y/o formarse como instructoras o profesoras. Si tu escuela comienza un Curso de Formación en septiembre u octubre, es una brillante idea anunciarlo aquí, en YogaenRed, el camino más eficiente y directo para darlo a conocer.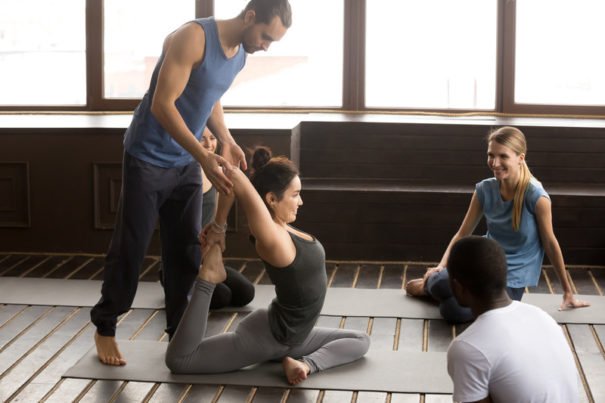 We know that you've organized your Yoga teachers training course con toda profesionalidad. En esa Formación han volcado toda tu experiencia, conocimiento y amor por el Yoga y quieres compartirlo con los estudiantes. Ese es el valor diferencial que tienen tus cursos respecto a otros, eso que les hace únicos y valiosos, innovadores, recomendables: todo el esfuerzo y sabiduría que tú y tu equipo habéis puesto en ello.
That is why in YogaenRed We want to help you to llegar a las personas potencialmente interesadas, porque lo bueno, si no se da a conocer y se exponen sus beneficios, tiene un recorrido muy corto.
Pídenos información sin compromiso. Te explicaremos cómo poner un anuncio visible por más de 2.000 personas las 24 horas del día durante 30 días al mes. Además publicaremos un artículo sobre tu Curso y lo enviaremos en un boletín a 10.000 suscriptores, para que todos puedan conocerlo. Y lo difundiremos también en redes sociales.
Todo ello por un coste muy asequible. Además, la tarifa que pagan nuestros anunciantes se destina íntegramente a seguir financiando este servicio público y gratuito que es YogaenRed, cuyo objetivo es difundir el Yoga desde el pluralismo, la independencia y el respeto por sus orígenes.
¡Reserva tu anuncio en la portada de YogaenRed ya mismo! El espacio es limitado. ¡Además, para las primeras reservas hemos preparado una semana de regalo!

Llama al 629 833 632 o escribe a publicidad@yogaenred.com y estaremos encantadas de atenderte.