The Yoga of conscious love
The conscious love or love with wisdom is one of the highest yogas, because it is to reconcile the interests with those of others, paying and expressing good feelings and trying to weaken the unhealthy or toxic. Calle Ramiro writes.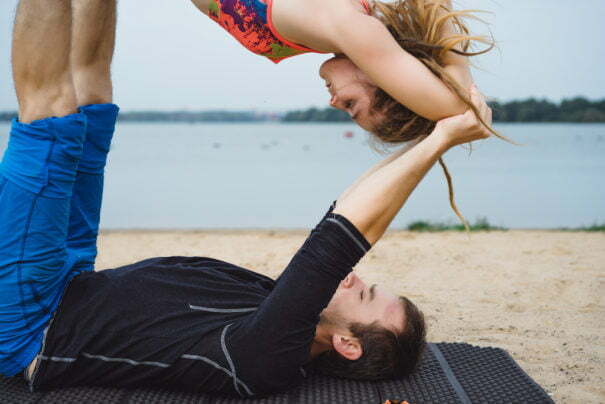 Conscious love has existed at all times. Es el enamoramiento puesto al servicio del desarrollo de los potenciales internos y de la consciencia para trascender y lograr finalmente el a-mor o amor sin muerte.
Esa corriente de amor iniciático fue bien conocida por los tantriks de la India y muchos siglos después por la tradición de los Fieles de Amor, de los que formaban parte esos dos grandes amadores que eran Dante y Petrarca. Alentó también a los trovadores y su amor cortés, y ha sido asimismo fuente de inspiración para los poetas y, sublimándolo hacia el Divino, para los místicos.
Pero ese enamoramiento que llega a emborrachar los sentidos y aturdir la mente no está exento de riesgos, y puede desencadenar los peores dragones de la pasión: los celos, el afán de posesividad y de acaparar, las exigencias y reproches, las expectativas y el rencor. Entonces la miel se convierte en hiel y el amante no es capaz de poner alas de libertad al amado/a. En tales casos, al comerse el cebo del amor, el amante se traga el anzuelo envenenado y en tales ocasiones el a-mor o amor sin muerte se convierte en mor o amor con muerte.
In the same way that the ground on which we desplomamos is in that you have to support us to bring us, initiation love and magical love must go giving way to the almor (love of the soul) and the free and enlightened consciousness. So, what about weakens others strengthens; some leads to the grasping and selfish love, others bringing conscious love that knows to put conditions to make the other person happy even at the risk of losing it. The secret is to transform passionate love (which often only capture the pleasurable sensations that the other person we endeavours, but is not the same person) in a conscious love and from being not only from the body. That does not mean that carnality can not continue playing its role, but not atolondrar consciousness, but, conversely, becoming in support to achieve higher States of consciousness.
Love consciously or wisely is one of the highest yogas, because trying to sleep the own interests with those of others, paying and expressing good feelings and trying to weaken the unhealthy or toxic. Mediante la práctica del amor consciente hay que ir superando los celos, el egocentrismo, el afán de posesividad, las exigencias, reproches y manipulaciones. It is a love that arises from the heart but you live in the light of consciousness and that he therefore valued to other persons such as son and not such as one would like to be. This type of love is highly transformative and allows communication to be, jumping beyond the barriers of ego.
Calle Ramiro

More than 50 years has been Calle Ramiro teaching yoga. He began teaching at home and created an Academy of yoga correspondence for all Spain and Latin America. In January of l971 opened its Yoga Center Shadak, that have already passed more than half a million people. His 250 published works include more than fifty devoted to yoga and related disciplines. He has made Yoga the purpose and sense of his life, having traveled a hundred times to India, the homeland of yoga.

See the page of Calle Ramiro Facebook:
https://www.facebook.com/pages/Ramiro-ACalle/118531418198874