Clarifies your doubts: would love plays some role in yoga?
In this section, Javier Ruiz Calderón offers answers to our questions from a perspective of critical and up-to-date yogic tradition. Are invited to write to Javier info@yogaenred.com making your doubts or uncertainties.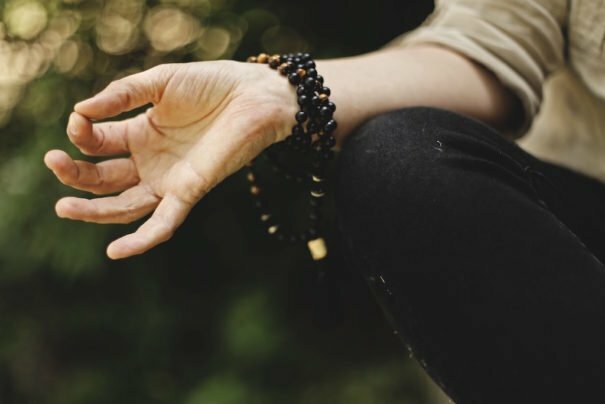 Pregunta: ¿Desempeña el amor algún papel en el yoga?
Answer: El amor es el ingrediente esencial de la vida. Vivir es amar y, si no se ama, no se vive. Por eso, como el yoga es la ciencia de la vida en plenitud, el amor desempeña un papel fundamental en ella. Pero hay muchas formas de amor, y cada una de ellas tiene algo distinto que ver con el yoga.
En primer lugar, se llama amor al deseo (kama). El deseo es necesario para la vida: si no deseáramos no haríamos nada. En concreto, para la tradición hindú el amor erótico o conyugal es uno de los fines legítimos de la vida, y su realización adecuada, según el dharma (vida en armonía), es uno de los mejores medios para madurar y purificarse interiormente.
Pero cuando el deseo se vuelve compulsivo se convierte en apego (raga) o avidez (trishna) y es la fuente de todos nuestros males: el sufrimiento innecesario, la ira, el odio, el miedo, etc. Negativamente, el objetivo principal del yoga es la erradicación del apego y todas sus consecuencias perniciosas.
Otra forma de amor es la benevolencia (maitri) o afecto (sneha), que consiste en desear el bien ajeno (altruismo). Va unido a la compasión (káruna), es decir, al deseo de que los demás no sufran. Esta forma de amor se puede y se debe cultivar mediante distintas técnicas, porque es una de las actitudes que más favorecen esa paz interior y exterior que es la meta del yoga.
Entre los distintos yogas, el que más importancia da al amor, el «yoga del amor» por excelencia, es el yoga de la devoción (bhakti yoga). Los Nárada Bhakti Sutras dicen que la devoción «tiene la naturaleza del Amor Supremo» (párama-prema-rupa). En este camino el devoto se entrega confiada y amorosamente en manos de la Divinidad hasta alcanzar la Unión Mística con Ella.
Pero el amor no solo es esencial en el yoga de la devoción. Todos los maestros insisten en la necesidad inexcusable de tener un ardiente anhelo de liberación (mumukshutva) para que la práctica sea fructífera. Solo se liberará quien lo desee tanto como desea el aire quien se está ahogando en un río. Swami Krishnananda, de Rishikesh, decía que «el único requisito es quererlo». Entonces el fuego del Amor Absoluto irá quemando los apegos relativos y al final el ego se extinguirá y solo quedará la Experiencia definitiva: la comunión con todo cuanto existe.
Javier Ruiz Calderón (Shankara) es doctor en filosofía especializado en filosofías y religiones de la India. Lleva cuarenta años estudiando y practicando yoga, vedanta y meditación. Enseña esas disciplinas, así como hinduismo, sánscrito y canto védico, y ha publicado cinco libros sobre estos temas.

Próximas actividades: Cursos: «Estudio de las escrituras del yoga y el vedānta – II. Las upaniṣad» (www.ashtanga-yoga-alcobendas.es). «Introducción al pensamiento de la India: hinduismo, budismo y otras corrientes» (www.casaasia.es/cursos). Los tres cursos en Madrid a partir de septiembre de 2018.