Yogic massage, for the first time in Spain
Lakhmi Chand Singh Khalsa introduces us in the teaching of the yogic Healing Hands massage, presenting for the first time in Spain at the level of vocational training. From 1 to 7 July in Alicante.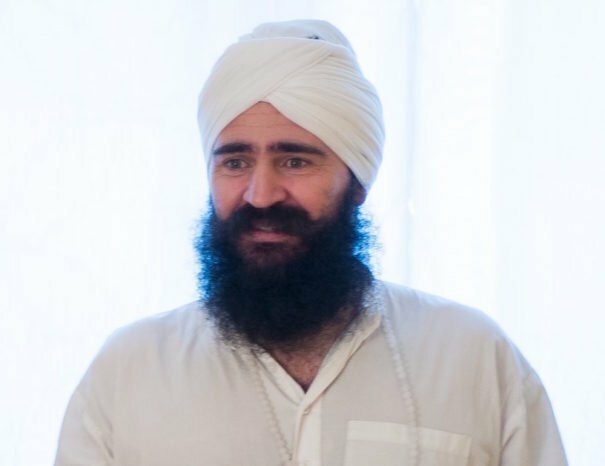 Lakhmi Chand Singh Khalsa He is trainer of Kundalini Yoga, KRI and the AEKY certified teachers. Author of the book Kundalini Yoga, the yoga of awarenessalways believed that the path of yoga was his sole purpose in life, besides his family. "However, my teacher Sarabjit Kaur, one of the pioneers in Spain of Kundalini Yoga, told me that my destiny was to learn and teach the technique of Healing Hands".
What are the main keys to Healing Hands?
It is a technique of massage and healing holistic which works on physical, mental, emotional and spiritual level. It combines the use of hands, mental projection, and energy from a meditative space and fusion with the divine.
Healing Hands has been used by Yogis and healers in India since ancient times. So far it has been unknown because it was part of ancient social elites and the Royal families of the Middle small circles. It was brought to us from the hands of the master Yogi Bhajan and taught for the first time in the Khalsa chiropractors Association in the United States. However it is virtually unknown in Europe.
Now for the first time in Spain and Europe is being transmitted by me.
How is it different from conventional manual techniques?
I come from the Shiatsu and the massage, and this technique has marked major differences.
The first is the technique to induce you to a State of deep connection with yourself, with the patient and with the divine.
The second is that there is no diagnosis: through intuition the healer knows what the patient needs. However, for therapists who do use diagnostic can use it also.
The third is the complete that can be, as In addition to the manual treatments add the projection of prana through the hands, the power of intention to heal through visualization, and also the application of the creative power of the word to heal through silent prayer.
The fourth is the wide range of treatments that we call "Kriyas of massage" with which we can count. These kriyas are varied and use different manual techniques according to the case. For example, there are treatments or steps that they are kneading, others consist of acupressure, also there are cranial settings and in some cases the projection of prana is used only through the hands. These powerful treatments can be made with oil on the skin and clothing, and can last between 2 and 60 minutes.
What kind of applications does Healing Hands?
There are treatments for stress, the chakras, eliminate fears, focus a person emotionally, adjust the power of the person, adjust the Hara or point Nabhi, and much more.
The fifth characteristic is its versatility, since these treatments can be combined with other techniques of massage or therapy. The sixth, which It is a transformative technique at all levels.
What can contribute this course to people?
Regardless of if you are a therapist, masseur, Yogi, or anything like that, This technique will give you the opportunity to immerse yourself in a divine healing space and connect with the inner healer. Our teacher told us: "the most powerful energy of love that exists is the healing between two people" (Yogi Bhajan). And this is the first thing: you leads to a very high from which level of connection which can live and help others.
If you are a therapist, this course will provide many tools to help your patients and also will teach techniques to be more focused, more effective, have more energy and be more prosperous.
And if you're not a therapist, you can help you learn more about your healing skills, give you the opportunity to have a purpose in your life and to help others in a high way.
What other features you emphasize training course in Healing Hands?
The main focus of the course focuses on experience learning in coexistence, where we go beyond of the intellectual and we introduce your in a relaxed and beautiful space for sharing.
There will be time for everything: to learn, to heal, to share, to laugh, to meditate, to relax, to cry or whatever you need, it will be a space for learning and healing.
In this course as well as teach many treatments and technique, we will practice meditations to develop intuition, increase energy and sensitivity in their hands, and also practice specific kriyas for massage therapists.
And the power will be a delicious cuisine macrobiotic vegan with some flexibility for those who are not accustomed to this kind of diets.
How has been your career and how this relates to Healing Hands?
25 years ago I trained in Shiatsu and massage because my family had a sports center, and people said I had good hands for massage, so, somehow, without looking for these courses they came to me. At that time was Professor of swimming and the demand for special classes for people with spinal problems, deviations and other ailments led me to specialize in spine and aquatic environment by the Federación Española de Natación, up to I had a personal crisis at age 30 and discovered yoga.
In those moments myself exclusively to this discipline and I became a teacher of Kundalini Yoga, and later trainer of teachers certified by KRI and the AEKY. I also wrote a book called Kundalini Yoga, the yoga of awareness. The path of yoga was my sole purpose in life in addition to the family, however I believed my teacher Sarabjit Kaur, one of the pioneers in Spain of Kundalini Yoga, told me that my destiny was learning and teaching the technique of Healing Hands. Overwhelmed and blessed at the same time I started this technique study for six years.
I started to massage of Healing Hands, people began to know and they began to ask me to share it, so for a few years I have taught workshops and some training courses and now for the first it has organized the first intensive 7-day training in Alicante from 1 to 8 July.
Detailed information about this Training in massage yogic healer Healing Hands You can find it here: https://healing-hands.es/avada_portfolio/formacion-intensiva-de-7-dias/