Un verano en la India: el viaje cultural es la mejor opción
El verano se va acercando, y con él las tan esperadas vacaciones. Un tiempo que podemos dedicar a nosotros, bien para descansar en casa o para descubrir nuevos lugares, nuevas culturas… y descubrirnos un poco más a nosotros mismos.
Writes Cristina Iglesias.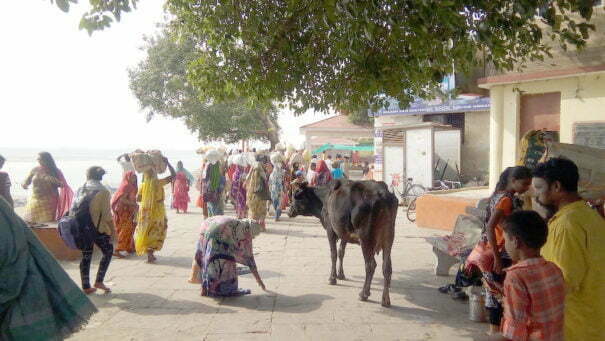 India es un destino que te ayuda a este descubrimiento interior. Es un tópico escuchar: "India no te deja indiferente!", pero después de años viviendo aquí y de trabajar con personas que la visitan, puedo afirmar que es así.
It is not possible to explain in words what India offers you when you stop flowing in it… Te toca en lo más profundo del ser, transformándolo. Y aunque sean pocos días los que pases aquí, después ya nada vuelve a ser lo mismo.
Hay varios modos de pasar por cualquier país: como un turista que observa desde la superficie los monumentos, las calles, las personas, y como un viajero que quiere adentrarse en la cultura, en las raíces del lugar, sea cual sea.
To us from Sangha Services We like to share with people who visit India the experiencia de ser viajeros, de conocer en la medida de lo posible las raíces de esta tierra ancestral, su conocimiento profundo sobre el ser humano, el yoga, la medicina tradicional. Por eso amamos nuestros viajes culturales, que nacieron con una intención: la de permitir a los viajeros sentir India dentro de ellos, descubrirla poco a poco pero no en sus palacios o sus paisajes, sino en sus adentros.
Varanasi, la ciudad de la Luz, una inmersión en el hinduismo
Los viajes culturales no son viajes para recorrer varias ciudades en pocos días. Son viajes donde nos asentamos en la ciudad sagrada de Varanasi (Benarés), y recorremos en nuestras jornadas culturales los diferentes aspectos del país: sus religiones, sus sacramentos, sus tradiciones, su medicina, sus filosofías… Después durante las salidas ponemos en práctica y vivimos en primera persona lo aprendido, de manera que no se olvide fácilmente.
Pasar 7 días en Varanasi en un apartamento compartido con el resto de los viajeros, recibiendo desayuno y comida vegetarianos cocinados por una mujer en nuestro propio apartamento, nos permite sentirnos "como en casa", y poder descubrirnos un poco más. Al salir de nuestra zona de confort nos enfrentamos a miedos, manías, fantasmas… y eso nos ayuda sin duda a crecer.
Bodhgaya, la gran bendición
Bodhgaya es un lugar donde la energía se siente en el ambiente. El árbol de la Iluminación de Buda nos ayuda a adentrarnos en el mundo del budismo, a conocerlo "in situ". Si, estar en the place in which Sidharta Gautama reached the realization no es una experiencia cualquiera, sino una gran bendición. Por eso pasamos dos noches en Bodhgaya, conociendo lugares mágicos como el Pico del Buitre o la Universidad de Nalanda.
And of course no te irás de India sin visitar el Taj Mahal, el monumento más emblemático del país.
Sabemos que el viaje cultural no es un viaje cualquiera. Que no todas las personas están dispuestas a pasar sus vacaciones en India visitando "solamente" 4 ciudades, pero te garantizo que si eliges este viaje no te vas a arrepentir… porque no solamente vas a aprender de la India, sino que vas a aprender mucho de ti…
Elige la fecha que más te convenga…
17 al 31 de julio

16 al 30 de agosto

1 al 15 de septiembre
Además, del 1 al 15 de agosto ampliaremos nuestra ruta en un viaje por Rishikesh, Haridwar, Varanasi, Jaipur, Pushkar, Agra y Delhi. Un viaje que incluye clases intensivas de yoga en Rishikesh (incluyendo filosofía del yoga), clases culturales en Varanasi, y turismo por Rajastán.
¡Y en octubre repetiremos nuestra ruta por el Valle del Ganges!
Muchas oportunidades diferentes para conocer India de la mano de personas expertas en la cultura, las tradiciones y el país, y todo con traducción al español para que no te pierdas nada y el lenguaje no sea un obstáculo para tu viaje.
¿Te vienes?
Entra en nuestra página web www.sanghaservices.com y conócenos. Si quieres información más detallada escríbenos a sanghaservices@gmail.com y te enviaremos el dossier completo de los viajes.