Seminario de Danilo Hernández "La Meditación en el Yoga", en Málaga
En este interesante seminario teórico-práctico se verán las variedades y puntos en común de las técnicas de meditación en el Yoga. El 3 de junio en Yoga Sala Málaga.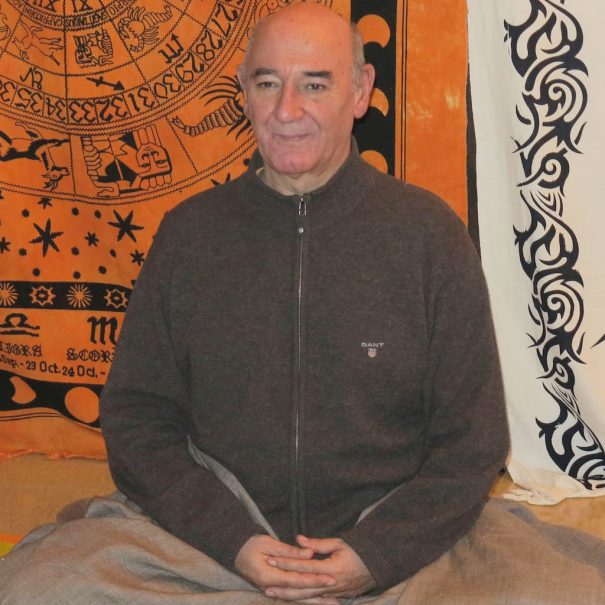 La práctica de las técnicas de meditación tiene que trascender el ámbito de una postura corporal concreta, de un espacio físico determinado, y también de la metodología de la introspección. El entrenamiento meditativo específico, en privado o en grupo, siempre es necesario y más al principio, pero también desde su inicio tiene que reflejarse en el conjunto de las facetas de la vida. [+]
Danilo Hernandez es uno de los pioneros del yoga en España, autor de Keys of Yoga, tal vez el libro de yoga originalmente escrito en lengua castellana con mayor difusión. Swami Digambarananda Saraswati (Danilo Hernández) Es director de Bindu, Escuela de Yoga de Chamartín. Comenzó la práctica del yoga de forma autodidacta a la edad de 16 años. Posteriormente realizó numerosos estudios en diferentes países, entre los que destaca su formación con André Van Lysebeth en Suiza. Discípulo de Swami Satyananda y Swami Niranjanananda.
Debido al interés suscitado por este interesantísimo y único seminario de Danilo Hernández, se vuelven a abrir las inscripciones al mismo.
Cuándo y dónde: domingo 3 junio, de 9'00 a 14'00 hs. En YogaSala Málaga. Calle Moreno Monroy 5. (Bocacalle de Calle Larios). Málaga
The Instituto Andaluz de Yoga otorgará certificados de asistencia a los participantes al mismo.
The contribution for this seminar will be from 80€
Descuentos: Socios del IAYoga, alumnos de Yantra yoga y de YogaSala Málaga al corriente de la mensualidad tendrán un descuento de 10€. Antiguos alumnos del curso formativo del IAYoga tendrán un descuento de 20€.
Contact and registration at info@iayoga.org
More information HERE
Te recordamos que este seminario forma parte de un seminario entero de fin de semana al que puedes inscribirte de modo completo, donde podrás asistir a las enseñanzas del Dr. Adolfo Reque sobre aspectos anatómicos y curativos de las distintas asanas: efectos, precauciones, etc.
Seminario Formativo, Danilo Hernández y Dr. Reque: "II Aspectos anatómicos y fisiológicos en el Yoga, y compendio histórico y filosófico del yoga" 2, 3 Junio