Camino de Santiago and yoga: treat yourself to a Santiyoga
Los motivos de iniciar el Camino de Santiago pueden ser múltiples: una ruptura sentimental, ganas de compartir con amigos o saber qué demonios pasa en ese viaje del que todo el mundo viene encantando y, sobre todo, transformado. ¡No te pierdas este especial y yóguico Camino!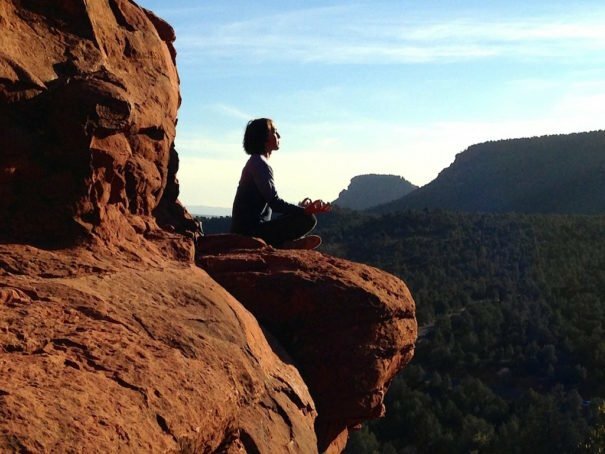 ¿Cuándo fue la última vez que te paraste a escucharte? Estamos tan acostumbrados a vivir en un tiempo artificial que no sabemos realmente cuál es nuestro ritmo natural. Darnos la oportunidad de averiguarlo es un regalo y el Camino de Santiago nos lo permite, ya que el hecho de realizar una ruta andando nos obliga a permanecer en una lentitud no habitual. Si además utilizamos técnicas como la meditación, el yoga o la relajación consciente, nos permitirá disfrutar del momento y ahondar en esa tranquilidad. Cogidos de la mano y en buena compañía, vamos a reforzar nuestra autoestima desde la confianza y la serenidad. ¡Vamos a salir radiantes de este Camino!
Close your eyes and imagine dos propuestas:
–El Camino Portugués desde Caminha a Santiago (siete días del 28 de julio al 3 de agosto)
–El Camino Francés desde Saint Jean Pied de Port a Estella (seis días del 7 al 12 de agosto).
En cualquiera de ellos, vas a realizar un trabajo personal muy valioso, dirigido a ahondar en ti mismo. Regálate la oportunidad de conocerte y conocer a los integrantes del grupo de una manera profunda para salir completamente enriquecido del viaje y con muchas ganas de continuar, así que ¡resérvate unos días de más por si quieres alargar tu camino! Te aseguro que vas a regresar a casa encantadísimo y sorprendido de la experiencia. ¡Ah! y al final de cada jornada del Camino, ¡nos vamos de vinos! ¡Todo un cóctel de experiencias!
Santiyoga nace desde un deseo profundo, para que después de estas vacaciones notes que algo pasó dentro de ti, que hubo una nueva conexión contigo mismo que antes no conocías y vuelvas transformado. Una experiencia inolvidable, para que sientas, compartas, rías, disfrutes, te sorprendas, aprendas y te renueves. Aprender a parar, a saborear, a disfrutar… ¡Vive el Santiyoga!
Look at all the information here: https://www.santi-yoga.es/

T +(34) 654834033 | infosantiyoga@gmail.com

People going to guide these days are Susanna Garcia, Circe Fabiola Inzunza y Claudia López Albán, psicóloga y coach, profesoras de yoga y de relajación consciente. Tres profesionales ampliamente cualificadas y con gran experiencia en sus respectivos campos. Les une el interés por un trato humano y cercano. Su deseo es acompañarte y guiarte en tus primeros pasos por caminos no andados, y sobre todo hacer que te sientas acompañada/ o y cuidada/a.