Camino de Santiago and yoga: treat yourself to a Santiyoga
The reasons for starting the Camino de Santiago can be multiple: a sentimental break, wanting to share with friends or knowing what the hell is going on on that journey that everyone comes enchanting and, above all, transformed. Don't miss out on this special yogic Camino!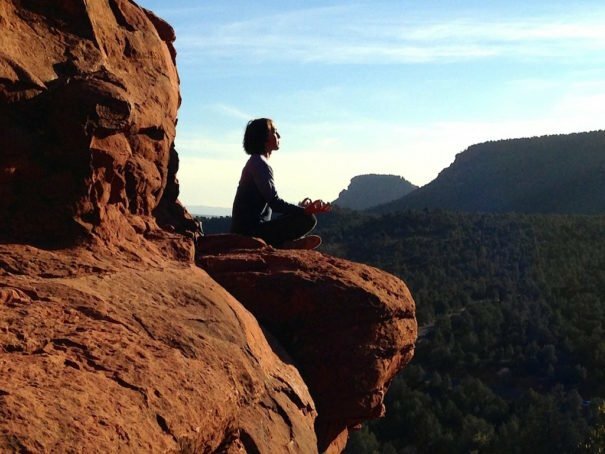 When was the last time you stopped to listen to yourself? We are so used to living in an artificial time that we don't really know what our natural rhythm is. Giving us the opportunity to find out is a gift and the Camino de Santiago allows us, since the fact of making a walking route forces us to remain in an unusual slowness. If we also use techniques such as meditation, yoga or conscious relaxation, it will allow us to enjoy the moment and delve into that tranquility. Holding hands and in good company, we will reinforce our self-esteem from trust and serenity. We're going to come out radiant from this Way!
Close your eyes and imagine two proposals:
–The Portuguese Way from Caminha to Santiago (seven days from July 28 to August 3)
–The French Way from Saint Jean Pied from Port to Estella (six days from August 7-12).
In any of them, you will do a very valuable personal work, aimed at delving into yourself. Give yourself the opportunity to meet and meet the members of the group in a deep way to get out of the trip completely enriched and eager to continue, so save a few extra days in case you want to extend your journey! I assure you that you will return home enchanted and surprised by the experience. Oh! and at the end of every day of the Camino, we go with wines! A whole cocktail of experiences!
Santiyoga born from a deep desire, so that after this holiday you notice that something happened within you, that there was a new connection with yourself that you didn't know before and you will come back transformed. An unforgettable experience, so that you feel, share, laugh, enjoy, be surprised, learn and renew. Learn to stop, to taste, to enjoy... live the Santiyoga!
Look at all the information here: https://www.santi-yoga.es/

T +(34) 654834033 ? infosantiyoga@gmail.com

People going to guide these days are Susanna Garcia, Circe Fabiola Inzunza y Claudia López Albán, psicóloga y coach, profesoras de yoga y de relajación consciente. Tres profesionales ampliamente cualificadas y con gran experiencia en sus respectivos campos. Les une el interés por un trato humano y cercano. Su deseo es acompañarte y guiarte en tus primeros pasos por caminos no andados, y sobre todo hacer que te sientas acompañada/ o y cuidada/a.