Clarifies your doubts: what is meditation in the vedanta?
In this section, Javier Ruiz Calderón offers answers to our questions from a perspective of critical and up-to-date yogic tradition. Are invited to write to Javier info@yogaenred.com making your doubts or uncertainties.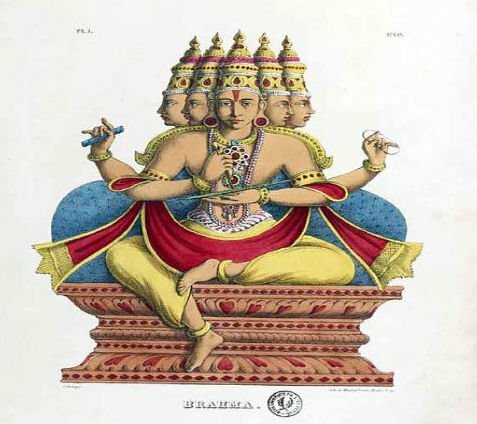 Pregunta: ¿Cómo es la meditación en el vedanta?
Answer: En el vedanta (yoga del conocimiento) se practican dos clases de meditación: 1) Upasana: técnicas preparatorias que sirven para purificar y concentrar la mente. 2) Nididhyásana: meditación propiamente vedántica, sobre el Atman-Brahman (el Yo Absoluto). Vamos a centrarnos en esta última.
Solo tiene sentido practicar nididhyásana cuando se ha comprendido/percibido la identidad entre lo Absoluto y nuestro verdadero Yo mediante la escucha (shrávana) de enseñanzas y la reflexión personal (mánana). Aunque se haya entendido la enseñanza del vedanta y se pueda percibir directamente el Atman-Brahman, normalmente hay obstáculos internos, impurezas que impiden que ese conocimiento se asimile y, en consecuencia, se vuelva la manera continua y espontánea de percibir la realidad. Nididhyásana consiste en el esfuerzo de mantener en la mente aquello que se ha entendido, para irlo asimilando y acostumbrándose a esta nueva manera de ver las cosas y, en consecuencia, de vivir. Si no se ha entendido nada, no hay nada sobre lo que practicar nididhyásana y que limitarse a la práctica de upásana.
Hay distintas formas de nididhyásana, distintas formas de meditar para consolidar la experiencia de lo Absoluto. Por ejemplo:
1.La actitud de testigo (sakshi bhava): Consiste en contemplar todo lo que aparece ante nosotros, incluidos el cuerpo y la propia mente que medita, como objetos percibidos por mí, y desidentificarse de ellos: «Yo no soy el cuerpo ni la mente. Soy el testigo puro, inmutable y eterno que percibe todo esto…».
2. Meditación con el bhava (actitud interior) «Yo soy Brahman»: Afirmar y sentir la identidad de uno mismo con la Realidad-Conciencia-Perfección. «Yo soy Brahman, lo único que existe, la Conciencia Pura…» Conviene haber practicado bastante la actitud de testigo antes de intentar esta práctica, para no hacerla mal.
3. Meditación con el bhava «Todo esto es Brahman»: Ver todo lo que aparece en la mente como el Brahman. «Solo hay Conciencia, y todo esto —el cuerpo, los pensamientos, las cosas que percibo, etc.— es Conciencia, aparece en el seno de esa Conciencia Infinita».
Cuando por la práctica ininterrumpida y prolongada de nididhyásana el meditador se instala en la conciencia continua y espontánea de lo Absoluto, ha alcanzado la liberación y ya no tiene nada más que conseguir.
Javier Ruiz Calderón (Shankara) es doctor en filosofía especializado en filosofías y religiones de la India. Lleva cuarenta años estudiando y practicando yoga, vedanta y meditación. Es profesor de esas materias, así como de hinduismo, sánscrito y canto védico, y ha publicado cinco libros sobre esos temas.

Próximas actividades: «Estudio de las escrituras del yoga y el vedānta – II. Las upaniṣad». «Introducción al pensamiento de la India. Hinduismo y budismo». A partir de septiembre de 2018. More information in jruizcalderon@yahoo.es