Clarifies your doubts: what is meditation in the vedanta?
In this section, Javier Ruiz Calderón offers answers to our questions from a perspective of critical and up-to-date yogic tradition. Are invited to write to Javier info@yogaenred.com making your doubts or uncertainties.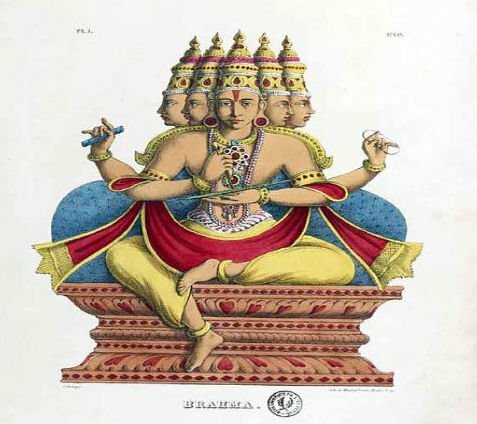 Question: What is meditation like in the Vedanta?
Answer: In the vedanta (yoga of knowledge) two kinds of meditation are practiced: 1) Upasana: preparatory techniques that serve to purify and concentrate the mind. 2) Nididhyásana: vedantic meditation, on the Atman-Brahman (the Absolute Self). Let's focus on the latter.
It only makes sense to practice nididhyásana when the identity between the Absolute and our true Self has been understood/perceived through listening (shrávana) of teachings and personal reflection (manana). Although the teaching of the Vedanta has been understood and the Atman-Brahman can be directly perceived, there are usually internal obstacles, impurities that prevent that knowledge from being assimilated and, consequently, the continuous and spontaneous way of perceiving the Reality. Nididhyásana consists of the effort to keep in mind what has been understood, to assimilate and accustom to this new way of seeing things and, consequently, of living. If nothing has been understood, there is nothing to practice nididhyásana and to limit yourself to the practice of upásana.
There are different forms of nididhyásana, different ways to meditate to consolidate the experience of the Absolute. For example:
1.La witness attitude (sakshi bhava): It consists in contemplating all that appears before us, including the body and the mind itself that meditates, as objects perceived by me, and to disidentify from them: "I am not the body or the mind. I am the pure, immutable and eternal witness who perceives all this..."
2. Meditation with the bhava (inner attitude) "I am Brahman": Affirm and feel the identity of oneself with Reality-Awareness-Perfection. «I am Brahman, the only thing that exists, the Pure Consciousness...» It is appropriate to have practiced quite a lot of the attitude of witness before trying this practice, so as not to do it wrong.
3. Meditation with the bhava "All this is Brahman": See everything that appears in the mind as the Brahman. "There is only Consciousness, and all this—the body, the thoughts, the things I perceive, etc.—is Consciousness, it appears within that Infinite Consciousness."
Cuando por la práctica ininterrumpida y prolongada de nididhyásana el meditador se instala en la conciencia continua y espontánea de lo Absoluto, ha alcanzado la liberación y ya no tiene nada más que conseguir.
Javier Ruiz Calderón (Shankara) es doctor en filosofía especializado en filosofías y religiones de la India. Lleva cuarenta años estudiando y practicando yoga, vedanta y meditación. Es profesor de esas materias, así como de hinduismo, sánscrito y canto védico, y ha publicado cinco libros sobre esos temas.

Upcoming activities: «Estudio de las escrituras del yoga y el vedānta – II. Las upaniṣad». «Introducción al pensamiento de la India. Hinduismo y budismo». A partir de septiembre de 2018. More information in jruizcalderon@yahoo.es