The power in the retreats
The word "retirement" evokes a reserved space. By definition, a secluded and away from the competition and buzz "place", or gathering apartment and abstraction. On that basis in Comiendoconciencia we create menus tailored to each retreat or event, paying attention to every detail, from the purchase to provide the necessary kitchenware. Write Lola Cano.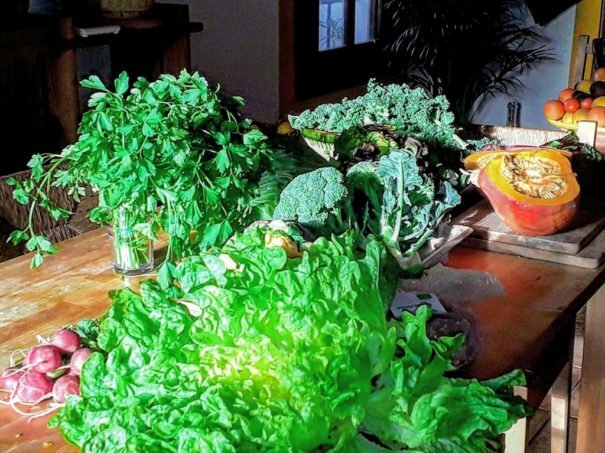 By way of example, each morning, breaking the night fasting, our suggestion is a shot or shot of wheatgrass (from our regular supplier, Clorofeeling) freshly squeezed with one of the best exhausts slow the market)Angel juicer), que surtirá a nuestro cuerpo de la energía necesaria para toda la jornada y nos dará la claridad y lucidez necesaria para la primera práctica.
A lo largo del día, y siempre atendiendo al tipo de práctica, creamos diferentes platos que estarán en consonancia con nuestra intención en cada trabajo, es por esto, que nuestros menús serán veganos y crudiveganos. Intentando seguir con esta coherencia, no ofrecemos postres o platos dulces después de la comida del mediodía, sino que nuestra propuesta será hacer un alto a media tarde, antes de la cena, con una bebida y/o una preparación dulce.
In comiendoconciencia no hay una comida más importante que otra. Desde el desayuno hasta la cena, ponemos la misma atención. El desayuno nos aporta la energía; la comida o almuerzo reconfortarán nuestro cuerpo; y la cena nos preparará para el descanso.
Poniendo acento tanto en la atención como en la intención al preparar nuestros alimentos, ofrecemos nutrición para cuerpo y alma propiciando la plena conciencia y haciendo conciliar el trabajo espiritual y la alimentación.
Todas estas observaciones que podemos tener el "privilegio" de conocer y atender durante nuestro retiro quizá sorprendan de alguna manera al neófito/a en estas cuestiones, pero es un punto fundamental en nuestra labor de toma de conciencia del que poder salir fortalecidos/as no solamente para la práctica de yoga, sino también en todo lo que concierne y rodea a este tipo de trabajo.
Todo esto, claro está, sin olvidarnos de la palatability y el disfrute de los que no está exenta nuestra cocina.
Nuestro proyecto camina en este sentido. Ponemos atención en el qué, el cómo y el para qué. No solo cocinamos o transformamos alimentos, sino que también tenemos en cuenta lo que el alimento nutrirá y dará satisfacción durante esos días de retiro, con alegría y conciencia.
Raw vegan tomato sauce recipe
We leave a suggestion of receta crudivegana de salsa de tomate. Se puede hacer todo el año. Aunque desde comiendoconciencia preferimos usar productos de temporada, si dispones de tomate en conserva podrás disfrutar de ella en cualquier época. ¡Salud!
Ingredients:
3 tomates naturales gruesos y rojos. En conserva, alguno más dependiendo del tamaño

6 tomates deshidratados (darán más sabor)

3 dátiles

1 clove of garlic

2 cucharadas de Aove

Hierbas: albahaca fresca (si es temporada, o seca), orégano
Como lo hacemos:
Introducimos todos los ingredientes en el vaso batidor de alta potencia hasta que quede con la textura que deseamos. Ajustar de sal o hierbas a nuestro gusto.
Nuestro consejo: experimenta y diviértete. Puedes añadir cebolla, aguacate o simplemente tu hierba favorita.
About us at comiendoconciencia

From comiendoconciencia nos ponemos en contacto con vosotr@s para contaros lo que hacemos y ponernos a vuestra disposición para futuros eventos.

Somos una empresa joven dedicada a la cocina raw y vegana. Nuestra finalidad es cocinar desplazándonos a festivales, retiros y eventos en donde se requiere nuestra presencia.

Todos los productos (envasados y frescos) con los que trabajamos son ecológicos, de temporada y, en la medida de lo posible, de producción local.

Also have with the tableware necesario para este tipo de alimentación, que podemos llevar o no, según vuestras necesidades:

Angel juicer.

El mejor extractor de zumos lento del mercado. Imprescindible si quieres aportar a tus eventos el toque de vitalidad y detox ofreciendo cada día hierba de trigo o

wheatgrass,

de la que tenemos disponibilidad también, eco y directa del productor (

Clorofeeling).
Bio Chef dehydrator.

Para preparaciones raw, vivas, cocinado cocinado a una temperatura siempre inferior a 40º nos aseguramos de disponer de todas las enzimas y vitaminas del alimento, sin perder el sabor.

Vaso batidor Omniblend.

Para batidos y cremas.

Food processor

Thermomix.

As we put attention on food, we also make it on the material with which we work, all above mentioned devices are BPA Free (Bisphenol-free).

You can see a sample of what we do on Instagram and Facebook: comiendoconciencia.

We adapt to your different proposals.

Contact us by telephone 691561477 or e-mail: comiendoconciencia@gmail.com