Clarifies your doubts: is it good meditation for all?
In this section, Javier Ruiz Calderón offers answers to our questions from a perspective of critical and up-to-date yogic tradition. Are invited to write to Javier info@yogaenred.com making your doubts or uncertainties.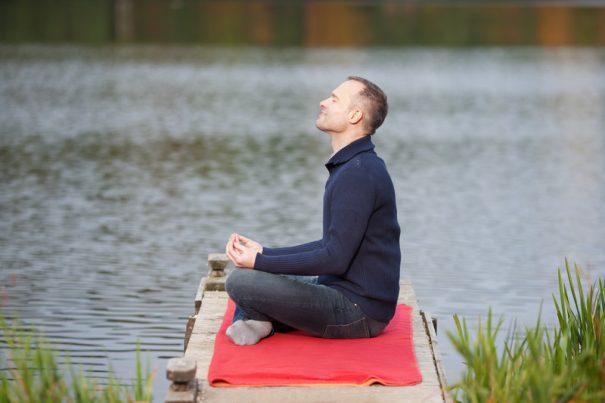 Pregunta: «¿Es la meditación buena para todos?»
Answer: No hay nada bueno para todos. La meditación puede ser una pérdida de tiempo cuando se intenta practicar sin estar preparado, e incluso puede agravar los problemas de las personas que tienden a evadirse de la realidad (esquizoides), las que son demasiado obsesivas o neuróticas, las excesivamente pasivas o introvertidas, etc.
Expliquémoslo con la terminología tradicional del yoga. El objetivo del yoga es alcanzar un estado psicofísico lo más sáttvico (lúcido y sereno) posible, que haga posible el conocimiento de la Realidad. Este conocimiento va acompañado de libertad y paz interiores y de amor y compasión universales. El medio supremo para alcanzar ese estado suele ser la meditación. Todas las demás prácticas de yoga son o formas indirectas de meditación o ayudas para meditar mejor.
Pero las personas que se encuentran en un estado tamásico (pasivo, apático) no pueden pasar directamente de la oscuridad de tamas a la luminosidad de sattva. Si lo intentan, lo único que conseguirán será hundirse cada vez más profundamente en la inercia. Estas personas, en lugar de intentar practicar meditación directamente, deben recurrir a otras técnicas yóguicas más dinámicas que les permitan pasar de tamas a rajas (actividad, agitación), como el servicio desinteresado o karma yoga, los ásanas y vinyasas, el pranayama, los cantos devocionales, etc. Con estas prácticas superarán primero la postración de tamas y después apaciguarán el exceso de rajas, y entonces sí que podrán entregarse a la meditación. Esta, que es la práctica más sutil y avanzada, acabará de asentar a la persona en sattva y después la llevará más allá de este.
Javier Ruiz Calderón (Shankara) es doctor en filosofía especializado en filosofías y religiones de la India. Lleva cuarenta años estudiando y practicando yoga, vedanta y meditación. Es profesor de esas materias, así como de hinduismo, sánscrito y canto védico, y ha publicado cinco libros sobre esos temas.

Próximas actividades: «Estudio de las escrituras del yoga y el vedānta – II. Las upaniṣad». «Introducción al pensamiento de la India. Hinduismo y budismo». A partir de septiembre de 2018. More information in jruizcalderon@yahoo.es