Yoga Tips for Earthlings 4: What Yoga Gives You That Doesn't Give You Pilates
My confidant the Earthling continues to share with me his joys and wonders about what he finds in the path of yoga. She is satisfied with her learnings, motivated by practice and interested in further deepening.... but she doesn't want to become a teacher or marry yoga. Pepa Castro writes.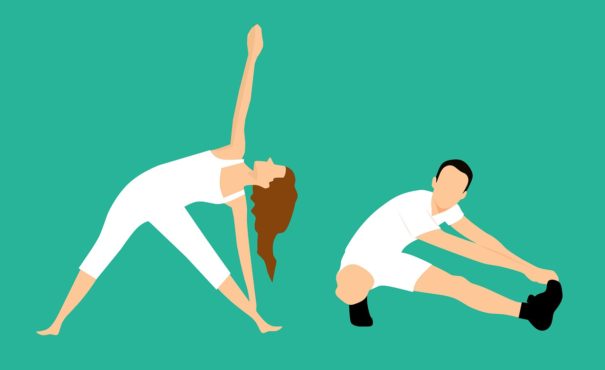 You have understood that you can survive without reading the Yogasutras directly from Sanskrit, but it is highly recommended to do so in a good translation into Spanish because in this text of Patanjali - as in others, but especially in this - you will find the keys of yoga that keep it alive, valid, valuable during centuries .
He confesses that he is very impressed by everything he knows about the ancient history of yoga. He admires the lucidity of those who created a system of knowledge through the experience of himself that begins but does not end in the body, without religious conditioning or dogmas. "What wise and advanced people!"
Well, yes. So, it's tacit to tacit, my Earthling he is interested in the wisdom of the yogi tradition, with less and less strangeness, understanding the cultural and social context that was developing it. He's no longer afraid of words because he knows that in yoga what matters is the experience. Así que se deja llevar por la belleza metafórica de lo que le enseñan, quedándose solo con lo que le llega adentro.
Como buena terrícola que es, estira el cuello para ver cada vez más alto pero con una buena base de arraigo en el suelo. It is aware that la práctica del yoga ya le está ofreciendo frutos a nivel emocional, espiritual y físico. Con la timidez de quien está confiándote algo íntimamente importante, me habla de ello: se encuentra más centrada, menos frágil anímicamente; cree que ahora sabe valorar con más serenidad las cosas que van ocurriendo en su vida, y siente como si su sensibilidad y su comprensión hacia los demás se hubieran acrecentado. Y para colmo, last but not least, his opponent lumbars have stopped torturing him.
These effects of yoga, she says, to some of her more advanced companions may seem little, immersed as they are in demanding more and more physically in their asanas, but to her it is like an unexpected prodigy: a contribution of consciousness of itself who recognizes and thanks, excited, her practice of hatha and radja yoga.
Yoga is respect, but sometimes you forget
However, the Earthling sigue priorizando sus oposiciones para la carrera judicial. Espera ganarse la vida dignamente con su trabajo de jueza y tener siempre su práctica de yoga como refuerzo de su ecuanimidad. Será por eso que no le tienta estudiar yoga en India ni hacerse profesora. Ni siquiera está por la labor de competir con sus compañeros de curso de yoga ni someterse a exámenes. "Quizás la sociedad también necesite jueces, además de profesores de yoga, ¿no?", bromea. Le digo que hace bien (no seré yo quien estimule su ego de súper-yoguini). Desea una relación libre con el yoga, no casarse con él, y no aspira a saber más que nadie, ni a ser más bhakti que nadie, ni a tener mejores maestros que nadie, ni hacer mejor vrischikasana than anyone. And he doesn't want to pretend to be the one who's not to let his peers or teachers down in yoga. Let him be and be.
Sometimes teachers, when they get carried away by routine, time pressure or masses of classes, lose contact with the students in front of them, each unique and different, and talk to us like school children, elite athletes or parishioners in risk of mortal sin. And that here, in our surroundings, does not make us happy even if it were the seven reincarnated sages therefore.
Didn't we look like we were perfect the way we are?
At least my Earthling a mí me parece perfecta, qué queréis que os diga. Es sincera, humilde, valiente, positiva y librepensante. Y creo que el yoga está potenciando en ella todas sus virtudes y fortalezas. Quizás no la transforme ni la ilumine, pero a lo mejor es que no le hace tanta falta.
What is yoga that lacks the fitness or pilates
Veamos, Terrícola, a estas alturas de tu práctica, ¿qué les dirías a tus amigas para convencerlas de que el yoga les va a portar mucho más que pilates? Y entre las dos llegamos a estas conclusiones:
El yoga es toda una cultura, con una larga y acreditada historia y una sólida filosofía.

El yoga honra el alma que te habita y te enseña a honrar la vida.

El yoga estira también tus lumbares pero es menos aburrido que el pilates.

Su gran regalo: te reunifica a través de la consciencia de ti.

Cuida de tu cuerpo, tu mente y tu espíritu con más celo porque su ética es la no-violencia.

Lo mejor del yoga es, precisamente, su ética, profundamente conocedora de lo que necesita el ser humano para ser feliz.

Genera hondura, flexibilidad, apertura y fortaleza física y psíquicamente.

Crea espacios en ti, liberando emociones y equilibrando energías.

Pilates relaja; yoga serena.

El yoga te respeta pero te reta a liberarte de tus cadenas.
Pepa Castro is co-director of the journal YogaenRed, líder del sector en lengua española.

pepacastro@yogaenred.com