5º Congreso Internacional de Mindfulness
Del 20 al 23 de junio se celebra en Zaragoza el 5º Congreso Internacional de Mindfulness. Más de 40 horas de formación en conferencias magistrales, mesas redondas, debates, talleres y prácticas.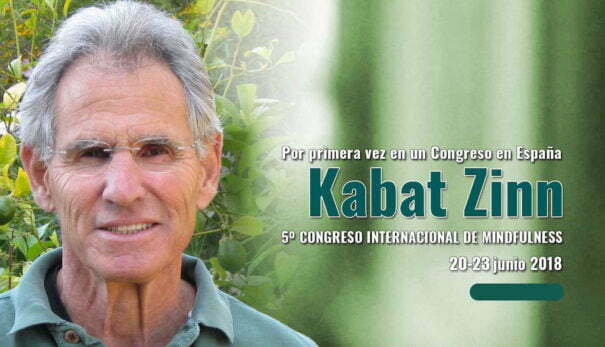 Con la participación de: Jon Kabat-Zinn, Edo Shonin, William Van Gordon, Willem Kuyken, Javier García Campayo, Sara W. Lazar, Fernando A. de Torrijos, Vicente Simón, Vidyamala Burch, Valerie Mason-John, Zev Schuman-Olivier, Ausiás Cebolla i Martí, Joaquim Soler, Gonzalo Brito, Perla Kaliman, Marcelo Marcos Piva de Marzo y muchos más.
Además de las conferencias magistrales, el congreso tratará sobre:
Research on Mindfulness
Mindfulness in mental health
Mindfulness in education
Update on therapy of compassion
Neuro-phenomenology
Mindful eating
Mindfulness and theatrical pedagogy
Contemplative Sciences
Mindfulness and palliative care
Studies of effectiveness and psychometrics in Mindfulness
Biological research in mindfulness
New technologies and mindfulness

El programa MBCT: Implementación y acceso en el sistema sanitario
Y además, se presentará la Asociación Iberoamericana de Mindfulness.
More information and registration in www.meetingmindfulness.com