Vedanta to guide life
El Vedanta es la única filosofía audaz que osa llamar al hombre Dios y no meramente su hijo o su siervo. Proclama con énfasis que eres el Atman inmortal y omnipresente, el Alma Universal o el Brahmán Supremo, en esencia, en realidad. Todo ello se explica en un curso muy especial de Vedanta para la vida, con las ideas básicas y sobre todo prácticas de Swami Sivananda.
Escribe Gopala.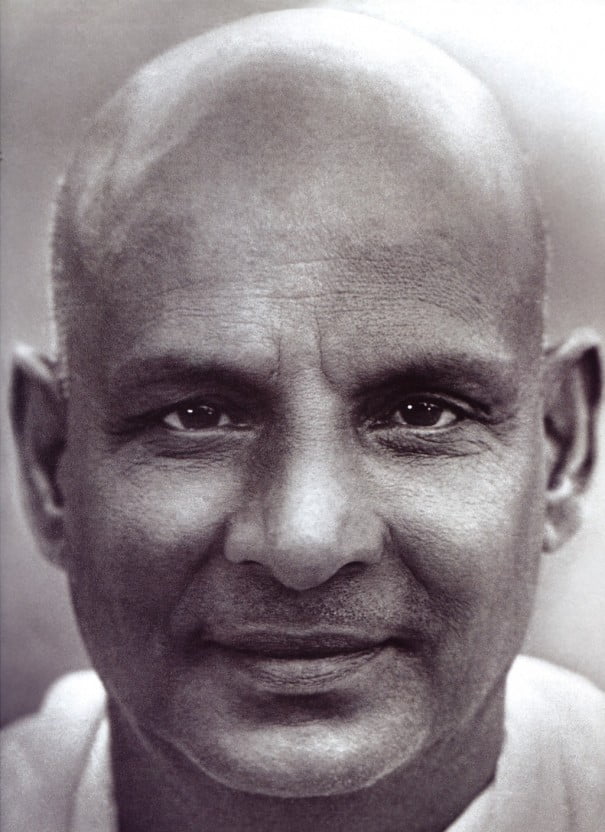 Boldness is the predominant tone of the Vedanta. Su mensaje es la ausencia de temor, la fortaleza del alma y la unidad de la conciencia.
El Vedanta no busca conversos o prosélitos, sino una valoración más profunda de la ecuación humano-divina, una vuelta a la cuestión fundamental de todo ser: "¿Qué soy realmente? ¿Cuál es mi verdadero Ser?".
Who I am?
"El ser humano es, en esencia, idéntico al Ser Supremo". El Vedanta te recuerda tu verdadera naturaleza esencial y divina.
Dice: "No te identifiques con este cuerpo perecedero. Renuncia al yo y al mío. No odies a tu prójimo o tu hermano, no trates de explotarlo: él es tu propio Ser".
Common awareness
Hay un Ser y una Conciencia comunes a todos, a reinas y campesinos, hormigas y perros, mujeres y hombres, zapateras y barrenderos.
Divided mind
La mente es el principio divisor que tienta y engaña.
Aniquila a esta mente traicionera.
Controla los sentidos que te arrastran hacia los objetos externos.
Fija la mente en la fuente, elévate por encima del cuerpo y la mente, erradica los deseos, aprende a distinguir lo Real de lo irreal.
Identifícate con esta Esencia inmortal, no-dual, que existe y brilla por sí sola. Contempla al Ser Único en todo. Ve al Uno en todos. Todos los sufrimientos tocarán a su fin.
Neti-Neti
People studying Vedanta placed the doctrine Neti-Neti en su práctica diaria.
Dice: "No soy este cuerpo perecedero.
No soy esta mente.
No soy este Prana.
No soy los indriyas (órganos sensoriales)".
Neti-Neti significa "no soy esto, no soy esto…"
Es el sendero de la negación.
Te ayuda a identificarte con el Atman o Ser omnipresente.
Esta práctica culmina en el logro de la realización del Ser, conduce a la intuición inmediata del Absoluto que todo lo llena.
Practice of Vedanta
Swami Sivananda siempre ha creído en el Vedanta práctico. Hay que poner el Vedanta en práctica diariamente, en cada uno de nuestros actos.
El Vedanta muestra la identidad o unidad del Ser. Por eso debemos irradiar amor hacia todos y cada uno de los seres que nos rodean.
El sol, las flores, el Ganges, el sándalo, los árboles frutales, las vacas, todo muestra el Vedanta práctico al mundo. Viven para servir a la humanidad con espíritu desinteresado.
El Vedanta no requiere coloridos ropajes, ni pretende que te retires a las cuevas de los Himalayas. Puede practicarse en casa y en cualquier circunstancia de la vida.
El Vedanta no predica una doctrina de negación del esfuerzo humano. Pretende que realices un cambio de actitud mental.
Requiere un ángulo de visión diferente: Hasta ahora el mundo lo era todo; a partir de ahora sólo la Realidad lo es todo.
A course of Vedanta for life

Cuatro clases teórico prácticas de 90 minutos cada una. Según Meditación y mantras, de Swami Vishnudevananda
When: 5 al 26 de abril
Where: Centro de Yoga Sivananda. Calle de Eraso, 4, 28028 Madrid
Phone: 913 61 51 50
http://www.sivananda.es/

http://www.yogaenred.com/2018/03/22/curso-practico-de-vedanta-en-el-centro-de-yga-sivananda/