Yoga, the first method of human improvement
Yoga is the reeencuentro with the most authentic of ourselves. It is a path of return to the inner home, towards the Center where we can find such serenity, integration and satisfaction that cannot be fully achieved in the surface mind nor in the surrounding world. Calle Ramiro writes.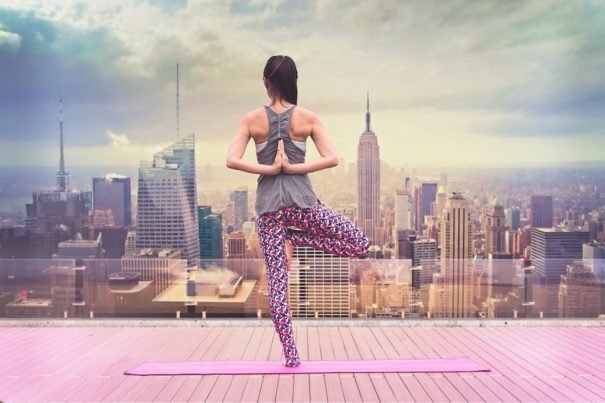 Yoga is to learn to hear the voice and the dictates of all the elements that make up our being: physical, psycho, energetic and spiritual; It is a bridge towards original nature that remains in one's self, towards the witness who lives behind it all which is acquired and, therefore, alien to one and not own.
Yoga is mysticism, psychology (the first in the world), science of holistic health, natural medicine, philosophy and attitude to life. It is, above all, a method of human improvement, a path to well-being and a technique of release of unnecessary suffering. Yoga practitioner makes his own master and his own disciple, process and goal, call search. Ultimate goal is to capture reality as it is, representing full consciousness and mental liberation.
Yoga involves a training of body and mind, as well as the cultivation of positive emotions, the development of a true ethics and lIbre of social conditions, the cultivation of compassion and lucidity. It is adogmatico and does not impose any belief. Try solvent methods to meet, become and be done.
The Yogi becomes its own living laboratory and trained in techniques of psychosomatic control so that mind and body cooperate harmoniously in self-development and conscious evolution. The body itself becomes a valuable tool of self-knowledge and inner fulfillment, Since the body is our companion along this existential transit. The mind is also our inseparable and often unknown Companion. Learning to control her body are going to dominate the mind; training us in the domain of the mind we will control the body. The nexus is the breathing and the quintessence of .the breathing is prana or life to everything animates it force.
This human improvement does not represent the attachment to the body or personality, but a way to cash them transcending and settling more in essence. While the body and mind are present, they can become suitable means to transcend them and retrieve "that" which lies beyond both and which some call the atman, other being or the self, other vacuum or whatsoever.
Many fingers point to the Moon, the Moon is one.
Calle Ramiro

More than 50 years has been Calle Ramiro teaching yoga. He began teaching at home and created an Academy of yoga correspondence for all Spain and Latin America. In January of l971 opened its Yoga Center Shadak, that have already passed more than half a million people. His 250 published works include more than fifty devoted to yoga and related disciplines. He has made Yoga the purpose and sense of his life, having traveled a hundred times to India, the homeland of yoga.

See the page of Calle Ramiro Facebook:
https://www.facebook.com/pages/Ramiro-ACalle/118531418198874