Brimming with good yoga weekend
We have the joy of having yoga expert creative, daring, committed to his work in Spain. The next weekend its proposals are very diverse and inspiradisimas. Look! Sure there are some that connects with your needs, tastes and desires. It is time to decide and book...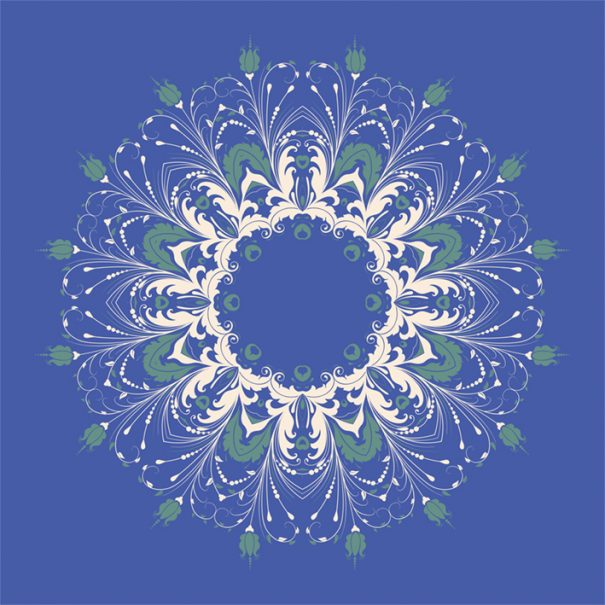 Friday, February 23
Positions advanced, with Igor de Gracia
A perfect opportunity to deepen our practice trying new positions or improving the more challenging positions. It is not necessary to be able to make them or reach perfection in every asana, is important to the process and the path to the position, each has different variations or stages that are leading us towards the final position. Through the advanced asanas we delve more into ourselves and help us to develop a force that is not only physical but also mental and spiritual. In general give us security and confidence and lead us to want to advance in practice as well as the particular benefits that provides each of them. These positions represent a work of concentration that helps to calm the mind and lead us towards our interior.
Opening hours: 18 h to 20 h
Price: €30 partners | €35 non-members
Contact: T 911992954 / recepcion@elgong.es
More information: https://elgong.es/taller/posturas-avanzadas-23-de-febrero/
Workshop yoga Anatomy: Anatomy of the hip and lower limb muscles
Yoga training. Workshop yoga Anatomy for yoga practitioners interested in learning concerned the operation of bone, muscle and organic structure that accompanies the postures of yoga. In this case from the bottom of our body: lower limbs and hip. The hip joint is key in most of the postures of yoga (warriors, push-ups, upavista konasana, etc.). A good postural correction to understand how the joint, the muscles and the movements of the same, will allow us to avoid injury and future ailments.
Opening hours: 18 h to 20 h
It teaches: Dr. Albert Verdaguer, doctor and practitioner of yoga for more than 30 years. Professor of Anatomy of the Hatha Yoga for the training of teachers of Yoga of Escola Yogavida.
Cost: €15
Contact: info@escolayogavida.com / T 932093398
Where: Escola Yogavida, C / Villarroel, low 65-67, Barcelona
More information: http://www.escolayogavida.com/actividades
Removal of Yoga and emotional management
23-25 February. Retreat where you can experience unique sensations. An encounter with yourself further than what is known. You'll find a space where to take care of you, listen to you and this rcontigo. A meeting from the physical to the innermost, where you reencontrarás with that strength that is within you. All this in full nature, in the Sierra de Gredos.
There you will connect with nature, you will meet people with your same interests. There will be moments of introspection, expression, laughter, games, exercise, mutual understanding, transformation, joy... and many more sensations that cannot be explained with words.
It teaches: Miriam Simon. Expert in emotional intelligence, motivation and change processes. Instructor of Upw and high-impact techniques. Empowerment Coach.
Price: €195 (€85 booking)
Contact: hola@miriamsimon.com / T 659 580 962
Where: The Hospedería del Silencio (La Vera)
More information: https://www.miriamsimon.com/ | http://loveandglass.com/ | http://www.poderpersonalybienestar.com
Yoga and meditation seminar
23-25th of February. After an autumn of changes we propose you the best plans. to start the year Reserve the last weekend of February to practice in nature: yoga classes tomorrow and evening alternating with meditation sessions, walks between vineyards and forests to enjoy in groups or alone, food nutritious to care for the body and good talks by the fireplace to pamper the spirit. It is a suitable para tod@s seminar, yoga is always adapted to who practice it. You can come to find out what yoga or if you already have experience, a seminar is always a good occasion to deepen the practice of yoga and philosophy.
On this occasion we have chosen Can Mussol, old 13th century farmhouse located in the middle of vineyards and close to the mountain of Montserrat. A place cosy and quiet, ideal for disconnecting and 58km from Barcelona.
Price: €200
Contact: hola@yogabiz.org
More information: http://www.yogabiz.org/intensivos-de-yoga/
Removal of integration
23-25 February. Integration is the movement through which ours do the qualities that we need that surrounds us: strength, resistance and flexibility; but also the conscious step we climb to realize our own potential, almost always, locked in not assumed desires. This update of our possibilities is accompanied by gestures or physical skills so compelling that the cosmos feels unable to refute them, and that algún@s called psychomagic.
Where: La Vera, Cáceres
More information: https://yogayconocimiento.com/
Saturday, February 24
Naked awareness meditation seminar
24 or February 25. Consciencia Desnuda es un método elaborado por Danilo Hernández, Swami Diganbarananda Saraswati, con más de 40 años de experiencia y discípulo de Swami Satyananda. Este método nutre su base de inicio en Antar Mouna o Silencio Interior y otros métodos que se describen más abajo.
El seminario está dirigido a todas las personas que deseen introducirse o profundizar en los aspectos fundamentales de la Meditación Consciencia Desnuda, término que expresa la naturaleza de la consumación del proceso de meditación. Es la experiencia del Ser, de nuestra esencia última. Es llegar a conocer lo que realmente somos más allá de nuestras referencias habituales.
Horario: 9.30 a 13:30h
It teaches: Hiria Bernal
Cost: € 80 the two days, € 45 day loose
Contact: T 810101082 and 606568772
Where: Escuela de Yoga de Las Tablas, c/ Isabel Colbrand 10. Madrid
More information: https://www.escueladeyoga.org/
Yoga, sexuality and relationships
24 and 25 February. Se aborda de manera teórica y práctica la cuestión de las relaciones humanas: familia, pareja, amistad, etc… Con diversas herramientas y propuestas yóguicas que pueden ser muy útiles para mejorar la relación consigo mismo y con los demás. Estaremos encantados de atenderte en cualquier información que necesites.
It teaches: Juan Ortiz, director de Escuela de Yoga Dhyana
Contact: T 699582688
Where: Centro de la Escuela de Yoga Dhyana, Murcia
Yoga Retreat
24 and 25 February. We are the Group Sat Nam Yoga round consisting of a yoga teacher and an audiovisual creator committed to yoga as a means to expand our consciences. To do this, we are organizing a retreat in nature, exactly at the farmhouse now, where we will enjoy yoga, creative expression through dance and painting workshops, meditation, singing of mantras, delicious vegetarian dishes created by the staff from the Centre and a wonderful environment.
Contact: yogakundalinicelestial@gmail.com / T 666-321-328 and 600 053 896
Where: Rural House and natural therapies Centre now. C / Lepanto 34, Cortes de la Frontera (Málaga)
More information: https://www.facebook.com/satnamyogaronda/
Master of meditation: Workshop meditation shamanic
Meditation practice active, close to meditation in movement of Osho, where sound, the movement and the flow are leading us to deep States of meditation. Each workshop consists of a theoretical part in which explains a technique, its tradition, purpose and application, and is subsequently performed a guided practice. In total in the course, techniques of different traditions, looks so everyone can experience it all and find that better adapts to your preferences and needs.
It teaches: Swami Sri Ananta, teacher of meditation, Yoga and Vedanta
Opening hours: 10:30 to 13:30
Cost: €40
Contact: info@escolayogavida.com | T 932093398
Where: Organized by Escola Yogavida, C / Villarroel, low 65-67, Barcelona
More information: http://www.escolayogavida.com/actividades
Yin, Ashtanga Yoga and massages, Nita
24 and 25 February. Sábado de Ashtanga: En este taller miraremos más de cerca la práctica Ashtanga, poniendo especial atención a la alineación y vinyasa. Ashtanga resulta idónea para la auto-práctica, nos ayuda a evolucionar con consciencia y experimentar un progreso, a priori latente, tanto en nuestro cuerpo como en nuestra mente.
Además, dedicaremos una parte de la sesión a ejercicios específicos para sintonizar nuestras bandhas y tomar consciencia a nivel corporal, mental y espiritual- Domingo: "El poder Lunar". Como una madre, la luna puede enseñarnos a reducir la velocidad, escuchar nuestras propias necesidades y ser receptivos al cambio.
Una práctica lunar ensalza a la divinidad femenina, a cultivar la parte femenina tanto en hombres como en mujeres. Sobre todo para complementar todas las prácticas más fuertes, solares, que hacemos, y nuestra actitud hacia la vida.
Contact: info@elreinodenita.com
Where: La Shala de Yoga. Lorca (Murcia)
More information: http://elreinodenita.com/
Domingo 25 de febrero
Comienzo Sadhana de Meditación 'Nâda Yoga – Yoga del Sonido'
Con gran cuidado y respeto recogemos el legado de las grandes tradiciones de yoga y misticismo sonoro (Nâda Yoga, Vedanta, Tantra, Música Clásica India en su forma más antigua, el Dhrupad y lo que es llamado Bhakti, de una diversidad inabarcable) y lo compartimos desde nuestra dilatada experiencia docente e investigación personal en las diferentes áreas, proponiendo una Sadhana o Práctica de Yoga del Sonido con una enseñanza unificada y progresiva, de estructura espiral.
En una sadhana, práctica personal unificada construida en cinco fases acumulativas, se iniciará al alumnado en la teoría y práctica de concretas técnicas meditativas de Yoga del Sonido.
Opening hours: 10:00 a 13:30 y de 16:00 a 18:30.
They offer: Eva Espeita Izquierdo (Swâmînî Râdhânanda Saraswatî), Jorge Lozano Cabrero y Dra. Alicia Corral
Where: Espacio Kalam, Calle Fernando Poo 31, Madrid
More information:
http://www.aushadhiyoga.com/index.php/formacion/cursos-de-profundizacion/cursos-sadhana/nada-yoga-yoga-del-sonido
Yoga for children
Este es un taller de yoga dedicado especialmente a los más pequeños de la casa. Al igual que en una clase de hatha yoga para adultos, en este taller habrá asanas, pranayama, meditación y relajación, pero estará aderezado con música, canciones, un cuento y expresión plástica, para que puedan plasmar las vivencias que han experimentado durante la sesión. Trae a tus hijos y déjales que experimenten con el yoga.
Opening hours: 12h a 13,30h
It teaches: Almudena Castillo Balado. Formada en Reflexología Podal y Técnica Metamórfica con Rosa María Casal. Profesora de Hatha Yoga en el centro Nagual. En 2009 se titula como profesora de yoga en Nagual de la mano del maestro Saúl Martínez. Doula formada con grandes especialistas como Michel Odent, Emilio Santos, Anabel Carabantes, Juanjo Juanas, Laura Gutman y Yolanda González entre otros. En 2016 realiza un curso de un año especializado en yoga para niños con Christine McArdle.
Price: 15 € hijos de socios | 20 € no socios (15€ a partir del segundo)
Contact: T 911992954 / recepcion@elgong.es
More information: https://elgong.es/taller/yoga-para-ninos-25-febrero/
Ciclo de seminarios de Hatha Yoga 'El yoga del Surya Namaskar'
The greeting to the Sun. Symbolism, asanas and bija mantras. Seminar theoretical and practical to know in depth the bases, asanas and technical 'surya namaskar' from a traditional yogic vision. Mireia Fresno (Shivani), Irene Jimeno (Jyoti) and mine Petersson (Bibi Nanaki).
Registration: advaitavidya@gmail.com | (664 408 646 / Shivani (Mireia) limited.)
Where: Kailash Ashram (L'Ametlla del Vallès). Barcelona