'Fakir', 15 editions
Mi relato espiritual e iniciático más leído y emblemático,
The Fakir
editado por Martínez Roca, ya ha conseguido quince ediciones en castellano, y también puede encontrarse en inglés (
The Fakir
) en Amazón, magníficamente traducida por Arturo Mesón.
Calle Ramiro writes.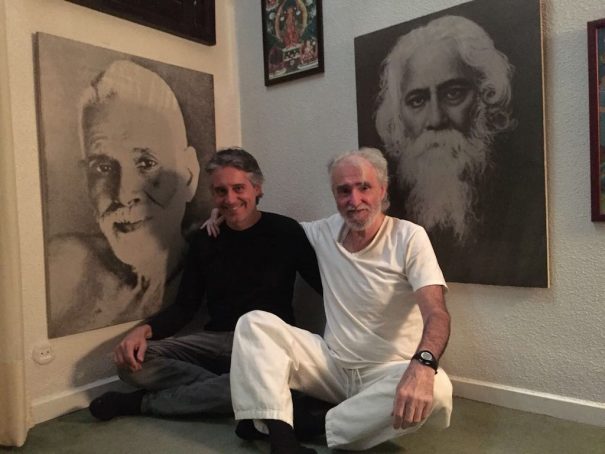 I don't want to stop sharing with you what's this novel has written me Pablo Meglioli mi reciente pero muy buen amigo argentino, explorador de la vida interior, humanista y comprometido seriamente con la vida espiritual, además de ser un destacado empresario:
"Me gustaría comentarte lo que para mí ha significado The Fakir desde que lo leí hace unos meses.
Es el más maravilloso libro de viajes y aventuras, de enseñanzas espirituales y prácticas para la vida diaria, que jamas haya leído. The Fakir entretiene, asombra, pero sobre todo enseña y emociona con sus personajes tan queribles y entrañables.
Hernán, el gran buscador, y Suresh el gran maestro, hacen un gran dúo de compañero y maestro en el camino espiritual que no dejan de entretenernos hasta la última página, ya que comparten momentos inolvidables de acción, de tristeza, de dudas, de dolor, pero también de alegría, amor y, sobre todo, valor para ir superándose a medida que van liberándose sus apegos y miedos.
I think that the great lesson of The Fakir es que todos podemos, con mucho valor y esfuerzo, superarnos cada día para alcanzar lo más valioso que jamás logremos obtener: nuestra paz interior, encontrando el camino del alambre que es el camino del medio, el de la ecuanimidad. Nadie más lo va a hacer por nosotros, y solo depende de nuestro valor y convicciones y de cumplir con nuestro sadhana (entrenamiento) diario.
I have had the honour to be able to give more than a hundred copies of The Fakir a mis más cercanos amigos y conocidos en Argentina, ya que aquí no se puede conseguir, y la repercusión del boca en boca ha sido tan sorprendente que me ha llevado a pedir cien ejemplares más. Connsidero que sería muy valioso que este gran libro se pudiera editar en Argentina y aquí se pudiera conseguir fácilmente, igual que en otros países de Latinoamérica.
Sueño con algún día poder ver la película de El Faquir, que podría así mostrar a muchas personas esta emocionante historia y acercar Oriente a Occidente, lo que también repercutiría favorablemente en el turismo de la India y la India misma.
Ramiro, ¡gracias de corazón por habernos regalado tan maravillosa historia!"
Firmado: Pablo Megliori