Books / build a soul, Andrés Ibañez
Build a soul It is a manual that aims to convey a practical knowledge with an accurate invitation: change of life, open horizons, investigate and experiment. Published by: Gutenberg Galaxy. PRICE: €16,50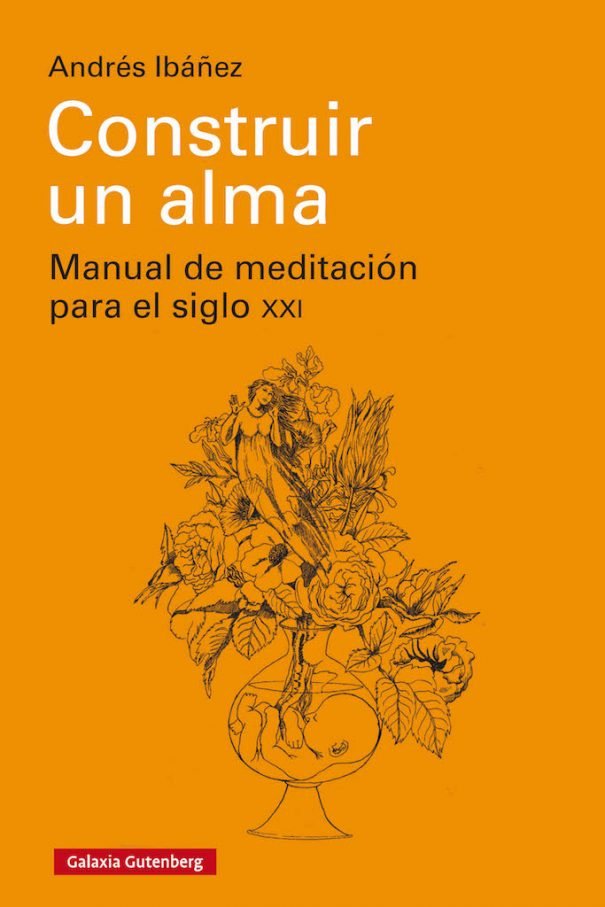 Fruit of a lifetime of practice and teaching meditation and yoga in all its forms, Build a soul you want to propose a possible way that we can move forward. It is the way of those who believe that our culture, certainly the most fair and compassionate that has existed, must continue to evolve.
Our real eyes are still closed. We need to discover how to open them.
School of construction of souls
East a paragraph of the book: "it is important to remember the great wonder that we, the astonishing fact that the human being can be transformed. Whatever well that we are sunk, we have the ability of evolution. We come to this world, precisely, to transform us, because this world is a school of transformation of consciousness. The poet John Keats, who wept so much in this life, said that the world is not a 'Valley of tears', but «the Valley of the creation of the soul». These words, taken from a very extensive menu that sent his brothers, have been referred to many times. Keats says that human beings have two parts: body and intelligence, but that lack of soul, and who come to this world just to build one. This world is nothing but a school of soul making, a school for the creation of souls.
The author
Andrés Ibáñez was born in Madrid in 1961. Man of culture in the broadest sense of the word, five years wrote a very personal version of Don Quixote and since the writing and music have marked his life. In 1989, it was moved to New York where he lived seven years and wrote plays in English, some of which came to be released there. He has written poetry, but mostly novels as The music of the world(1995), The world in the Era of Varick (1999), The shadow of the lyre bird (2003), The forbidden Park (2005) and Memories of a man of wood (2009), as well as the volume of stories The perfume of cardamom (2008). collaborates in ABC Cultural where he writes a column entitled "Releases of celestial tortoise". It has been many years jazz pianist.
His novel Shines, the Eden mar (2014) was awarded with the national prize of the critics, and, together with The Duchess deer (2017), have been published by Gutenberg Galaxy.
Presentation of the book

Build a soul will be the day 19 February at 19:00 in Ecocenter, c / 4 Madrid Esquilache

The event will be attended by the author, who will be accompanied by Gopala, Professor at the Sivananda Centre.