Shortly, Easter 2018 retreats
It begins to reach our Newsroom for much information on Yoga retreats of Easter 2018, which will be from March 26 to April 2. We will soon publish a special guide with the most attractive proposals for dissemination among the lovers of yoga and meditation. (And if you want to send us information about the removal yourself organize, looks at the end of this article).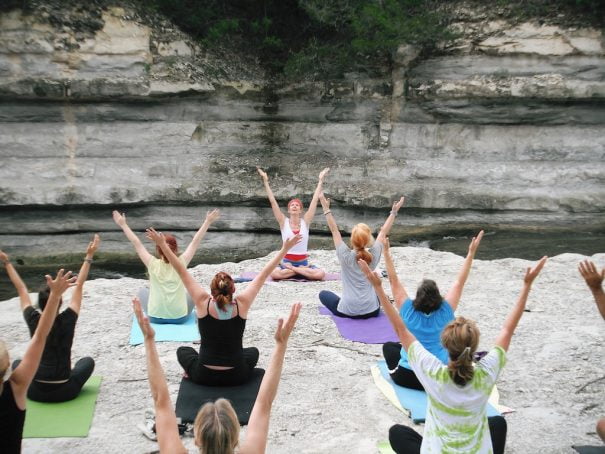 Holy week retreats are the expected and most frequented of the year. Perhaps it is because at that time we wanted to assist in first line to the awakening of spring in nature, after the long winter, but above all because we long for renew our energies and strengthen the commitment to our inner growth.
Yes, a yoga retreat can be a very rewarding and transformative instrument. But also once very adequate to meet people with our same interests, enjoy the wonderful landscapes in nature and make creative and relaxing activities.
In brief in YogaenRed We will publish the Easter 2018 retreats Guide, an annual tradition that the readers of this magazine always leverage and thank. Stay tuned! So you can choose and make your reservations at the most attractive retreats with time. Keep in mind that the seats tend to be limited.
You organize a retreat for Holy week?

Because you are in time to disclose it in YogaenRed, the magazine of yoga and meditation that they read each day 2,000 lovers of these disciplines. You will learn three possibilities:

Free publication 'Retreats guide'. Just send us the basic information of your withdrawal to info@yogaenred.com, always in format text (no picture): name Retiro, dates, place, description of its objectives and main activities (no more than 10 lines), organizers, contact, price, link to the website of the Organizer, etc. The publication retreats guide is a free service of YogaenRed.
Publication in special bulletin. This year we will be launching a 'Special Yoga retreats newsletter ' 2018 with information of the 10 more special retreats. This newsletter will be sent to the post of 10,000 subscribers of YogaenRed potentially interested in this kind of meetings. If you want that your withdrawal is in the selection of the newsletter, the fee is €50.
Highlight it more? Choose a banner (announcement) on the cover for a whole monthlinked to your website, from €150 (depending on size of the banner). This also gives you right to publish a Article well explaining the characteristics of the withdrawal, and that article send it to one of our newsletters to 10,000 emails and published in social networks.

We are at your disposal for questions or comments on the phone 629 83 36 32.