Libros/ Yoga para deportistas, de Ryanne Cunningham
Desde el campo de fútbol hasta la pista de tenis, los mejores atletas conocen hoy los beneficios del yoga. Por eso, tantos lo han convertido en un componente esencial de sus programas de entrenamiento y acondicionamiento. Ahora, con este libro, tú también puedes. Edita: Tutor. PVP: 29,95.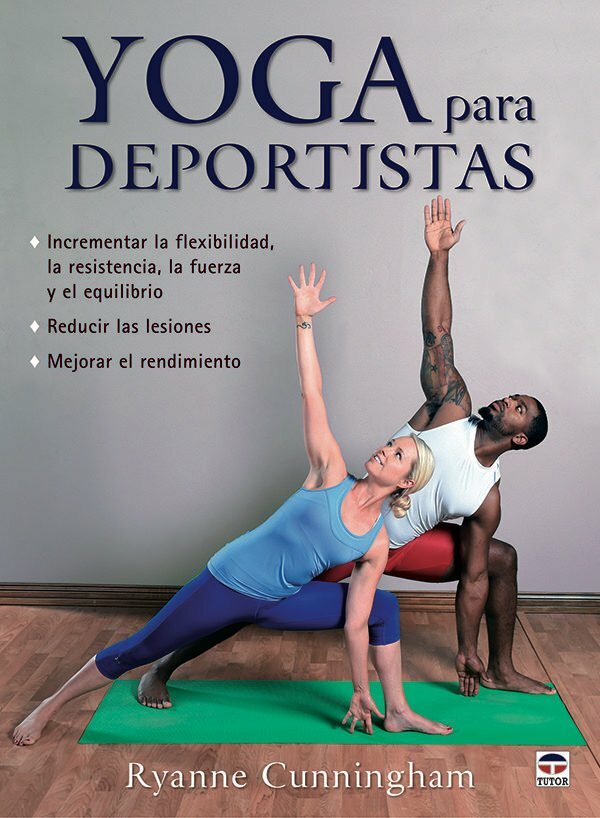 The author and instructor Ryanne Cunningham ha trabajado con algunos de los nombres más destacados del deporte. Ha ayudado a mantener en el campo a algunos de los jugadores más duros de la National Football League, y a correr durante más tiempo y con mayor potencia a atletas de resistencia sobresalientes.
Este libro está pensado para todos los deportistas, desde aficionados de fin de semana hasta profesionales, de deportes tales como: tenis, fútbol, golf, running, natación, baloncesto, ciclismo, etc. Utilizando demostraciones de las posturas físicas, respiración y visualización mental guiada, mejorarás tu rendimiento, reducirás el riesgo de lesión y potenciarás al máximo los resultados del entrenamiento.
Con este entrenamiento en yoga podrás trasladar a tu deporte favorito estos beneficios:
Mejorar la capacidad atlética, la recuperación y la concentración.

Incrementar la fuerza, la resistencia, la flexibilidad y el equilibrio.

Reducir las lesiones.

Mejorar el redimiento.