Aclara tus dudas: ¿Es posible trascender el ego?
In this section, Javier Ruiz Calderón offers answers to our questions from a perspective of critical and up-to-date yogic tradition. Are invited to write to Javier info@yogaenred.com making your doubts or uncertainties.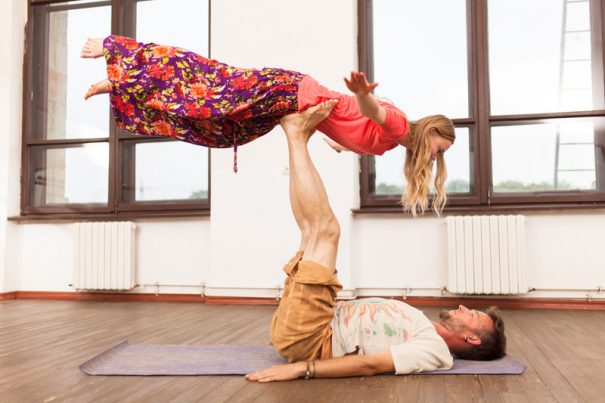 Pregunta: ¿Es posible trascender el ego?
Answer: Depende de lo que se entienda por ego. En un sentido neutro o funcional el ego es la idea de un yo individual, que es imprescindible para la vida humana. Pero en un sentido negativo, el ego es la idea de un yo individual separate del resto de las cosas. Esa idea de separación es el origen de todas las negatividades que nos impiden vivir con plenitud: el apego, el odio y la ira excesivos, el miedo patológico, la codicia, el egoísmo, etc.
El objetivo final del yoga es trascender ese ego negativo mediante el conocimiento de nuestra verdadera naturaleza infinita o divina. Según la tradición, eso se puede conseguir, aunque es muy difícil, y contamos con el testimonio de la vida de los grandes yoguis, como Ramakrishna, Rámana Maharshi, Swami Shivananda o Amma, en los que resplandece esta plenitud vital.
Pero no hay que quemar etapas, y antes de trascender el «yo» hay que tener uno. Los niños son «heterónomos»: hacen lo que les dicen sus padres. Los adolescentes, «sociónomos»: actúan como esperan sus amigos. Los adultos tienen que llegar a ser «autónomos»: libres e independientes. El yoga puede ayudarnos primero a tener un yo fuerte, maduro y autónomo, y después a volverlo cada vez más amplio y profundo hasta trascenderlo o transfigurarlo alcanzando un State «transpersonal» de armonía con todas las cosas y todos los seres.
Si no crees que sea posible llegar a ese estado de plenitud total, no te preocupes: cualquier mínimo paso que demos en esa dirección hará que en nuestra vida —y, por consiguiente, en la de los que nos rodean— haya más paz, libertad y amor. Porque la «liberación» no es un hipotético estado futuro, sino ese Presente infinito que se va revelando más y más en nosotros cada vez que hacemos un ásana o un vinyasa, recitamos un mantra… o le sonreímos a alguien.
Javier Ruiz Calderón (Shankara) es doctor en filosofía especializado en filosofías y religiones de la India. Lleva cuarenta años estudiando y practicando yoga, vedanta y meditación. Es profesor de esas materias, así como de hinduismo, budismo, sánscrito y canto védico.

Upcoming activities: