Meditar, una nueva manera de enfocar la vida
La meditación es una técnica de vida, una actitud existencial y un modo de ser. No es solo la práctica, que resulta imprescindible, sino el conducir la meditación a la vida diaria y hacer de ella un arte de vivir. La práctica de la meditación enseña a meditar. La clave está en la disciplina, la motivación y la constancia.
Calle Ramiro writes.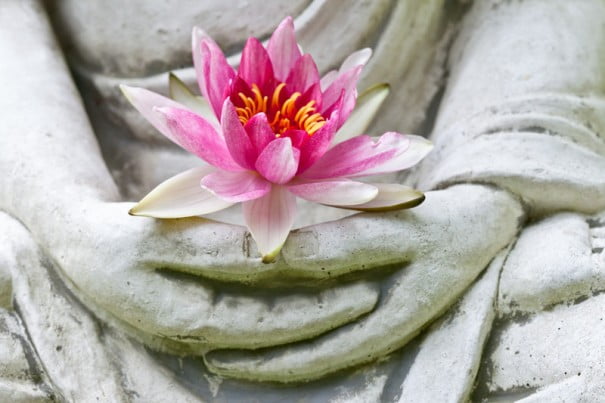 La mayoría de los ejercicios de meditación no consisten en penar, sino en percibir y sentir. Se sirven de la atención pura, libre de juicios y prejuicios.
One of the oldest and most practiced exercises by the Yogis consists in seguir el curso del aire al entrar y salir de los pulmones. Se puede complementar con el de sentir y captar el momento fugaz en el que la inhalación se funde con la exhalación y viceversa.
High-efficiency is also the consistent exercise in deposit the mind in the fins of the nose y focalizarse sobre la sensación táctil que el aire produce, evitando pensar, reflexionar o analizar.
Para aprender a distanciarse de los pensamientos y no apropiárselos, ningún ejercicio tan eficiente como el de convertirse en el espectador implacablemente atento e inafectado de todo lo que va circulando por el espacio mental, sean pensamientos, ideas, recuerdos, fantasías, emociones o estados de ánimo. Se observa y se deja pasar, sin estar a favor ni en contra de lo observado, con máxima ecuanimidad.
Excelente es el ejercicio que denominamos "la alerta serena" o "la atención sosegada", que estriba en estar presente aquí y ahora, atento a todo pero a nada en concreto. Cada vez que le mente se desvíe, se toma consciencia de que lo ha hecho y se vuelve al aquí-ahora.
Para hallar refugio en uno mismo y desarrollar la presencia de sí, es sumamente útil el ejercicio que invita a adentrarse en uno mismo, recogerse, ignorar las actividades cotidianas, efectuar el silencio interior y conectar con la desnuda sensación "Soy". Si vienen pensamientos, son como nubes que pasan pero no nos afectan. Tenemos que irnos sumergiendo más y más en nosotros mismos y quedar absortos en la raíz de la mente.
A fin de despejar y limpiar la mente, obteniendo calma profunda, disponemos del ejercicio que llamamos "visualización de la infinitud". Uno se representa el firmamento claro, despejado, sin límites. Igual que el azúcar se funde con el agua (ejemplo que no debe luego intervenir), vamos creando un sentimiento de plenitud y cosmicidad. Si vienen los pensamientos son como nubes que pasan pero no nos arrastran.
We can also resort to the exercise known as "cortar los pensamientos en su raíz". Estamos muy atentos a la mente y cada vez que surja un pensamiento, lo cortamos con voluntad, evitando así "ser pensados por el pensamiento" y que éste configure el denominado discurso mental. No importa que surja el pensamiento detenido u otros, pues se vuelve a proceder de la misma manera.
Mediante el entrenamiento de la meditación sentados podremos estar mejor preparados para estar más atentos en la vida cotidiana y que la atención sea seguida por la clara comprensión y la acción más diestra y correcta.
Lo he dicho en mi Spiritual autobiography y otras de mis obras. El mejor consejo que me dieron en la India es: "Medita". El mejor consejo que yo podía dar a los otros es: "Medita". Lograremos así que cuando algo no pueda ser cambiado, nosotros podamos cambiar nuestra actitud y mantener la lucidez y el sosiego. Y no es poco, enfocar los acontecimientos desde la calma y la claridad.
Calle Ramiro

More than 50 years has been Calle Ramiro teaching yoga. He began teaching at home and created an Academy of yoga correspondence for all Spain and Latin America. In January of l971 opened its Yoga Center Shadak, that have already passed more than half a million people. His 250 published works include more than fifty devoted to yoga and related disciplines. He has made Yoga the purpose and sense of his life, having traveled a hundred times to India, the homeland of yoga.

See the page of Calle Ramiro Facebook:
https://www.facebook.com/pages/Ramiro-ACalle/118531418198874