Presentation of 'Dictionary of Yoga' in Madrid
Casa Asia organiza un encuentro, el 31 de enero en su sede en Madrid, para presentar el nuevo
Yoga dictionary. History, philosophy and practice, mantras,
de Laia Villegas y Òscar Pujol. Se trata de un libro de mucho interés y precisión, cuyo objeto es hacer más inteligible el vocabulario en sánscrito utilizado en la práctica del yoga.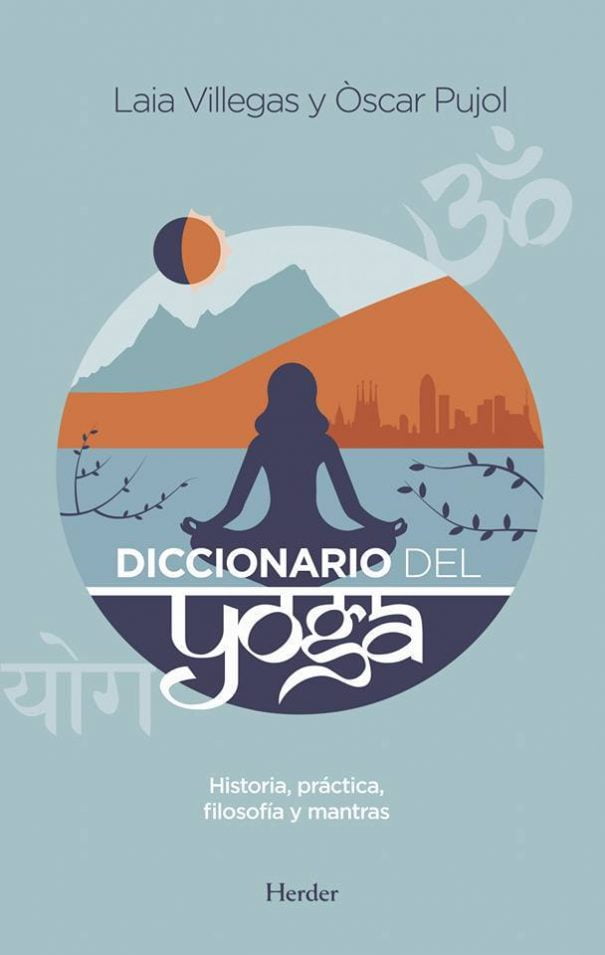 Dividido en distintos apartados, que ofrecen desde una breve historia del yoga hasta los conceptos filosóficos fundamentales en los que se basa esta disciplina, este diccionario se reinventa para convertirse en un manual de uso común. Así pues, los términos en sánscrito aparecen con su traducción, un breve análisis de su significado, un comentario de los autores y una o varias imágenes ilustrativas. Además, el libro viene acompañado de las correspondientes instrucciones y los audio for correct pronunciation de todas las palabras clave, para que el usuario se sienta como un nativo a la hora de practicar yoga.
La mirada holística de este nuevo diccionario desemboca en un libro útil para el estudio individual y como instrumento didáctico para cursos formativos de profesores de yoga.
Presenta: Menene Gras Balaguer, directora de Cultura y Exposiciones de Casa Asia.
Participan:
Javier Ruiz Calderón, doctor of philosophy, Professor of Sanskrit, Indian thought and meditation.
Montse Simon, philosopher, specializing in India and committed to practical philosophy.
LAIA Villegas, a degree in Humanities, specialist in Sanskrit and Indian philosophy and co-author of the book.
Javier Ruiz Calderón es doctor en filosofía y está especializado en pensamiento indio y filosofía de la religión, temas sobre los que desarrolla una intensa labor investigadora, docente y divulgativa. Ha sido profesor de Historia de las Religiones en la Universidad Pontificia Comillas (Madrid) e investigador en el Instituto de Filosofía y Religión Jnana Deepa Vidyapeeth (Pune, India).
Montse Simon es licenciada en filosofía y estudió Historia de las Religiones y sánscrito en la Banaras Hindu University. Su experiencia en retiros y estudios contemplativos, así como su Formación como profesora de Yoga Terapéutico le ha llevado a impartir cla-ses de sánscrito, yoga o participar en seminarios de sabiduría hindú.
LAIA Villegas es traductora y especialista en filosofía india. Licenciada en Humanidades por la Universidad Pompeu Fabra de Barcelona, realizó estudios de posgrado en las Universidades de Benarés y Pune (India). Ha publicado Las estrofas del Samkhya de Ishvarakrishna y ha colaborado con Òscar Pujol en la redacción del Diccionari Sànscrit-Català. Desde hace diez años colabora en diversos cursos de formación de profesores de yoga.
TO YogaenRed le cabe el honor de contar con estos tres prestigiosos expertos como colaboradores de la revista. Javier Ruiz Calderón además elabora cada semana la sección de "Aclara tus dudas", ofreciendo respuestas a las preguntas de los lectores.
Fecha presentación: 31 de enero
Opening hours: a las 19:00h
Place: Centro Casa Asia-Madrid. Palacio de Cañete. c/ Mayor 69, 1ª planta. Madrid