The obstacles in meditation
The different methods of meditation have in common the goal: the meeting and union with the most essential part of oneself. And although roads and approaches to reach such goal can be very different, we will always find the same obstacles. These give a sense as universal to meditation as it is the place that we accede to overcome them. Writes Luis Luna.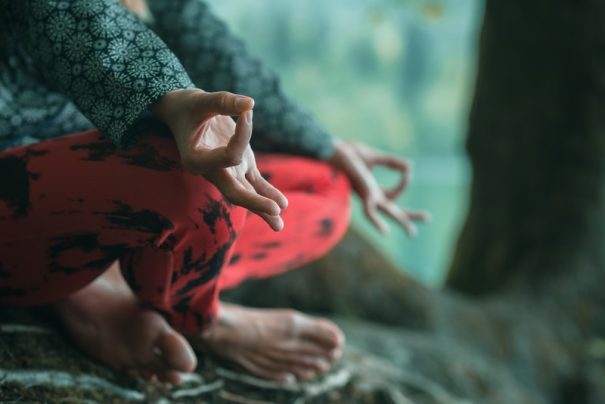 Success in the practice of meditation is not alone in choosing proper technique but also in identify and manage obstacles that will inevitably arise.
We can say that meditation is really simple if we eliminate that which prevents us from meditating. So the idea of not only to focus on the goal to achieve but also in the management of difficulties makes us walk by meditation with less demand and comfort.
From my experience, we can summarize these obstacles in the road and its management:
Keep the decisionon sitting down to meditate: It is easy to make the decision to begin to meditate, but not so much staying the decision every day when there is no external stimuli that promote it. If many internal and external voices that encourage us to not meditate and very few to do so. Therefore, whenever one sits to meditate already carried out a process that has faced the laziness or attraction by other stimuli.
Manage the distractions of mind: It is the technique of meditation that is, a part of your mind does not want to do it. Simply you prefer to be somewhere else. Therefore, it is important to know how the mind works and learn to manage his impulse towards dispersal. Not claim to keep your mind still but to understand meditation as a process fluid in which you drive to the thought of a fluid and non-rigid shape is key to achieve combat distraction.
Attend internal emotional movements: When we try to meditate, naturally occurring emotions and feelings which sometimes are nice and sometimes not. Meditation is not always a way in which we feel very well and have rewarding experiences; that is only part of the road, the other side, equally important, it has to do with aware and accept those parts of yourself that are not welcome. Accept all what I perceive and feel while I meditate is essential to progress in meditation.
So it is the technique of meditation practice: usually to sit and meditate, directs your mind fluent towards concentration, accept everything you feel and meditation will be giving naturally.
Happy meditation
Luis Luna, Ganesha. Teacher of Yoga and meditation. Director of Chrysalis Center. Coordinator of the chrysalis of the Integral training in meditation and Yoga teachers training.