Learn to stay in the Centre of the wheel of life
Es cierto que la vida es un ir y venir de experiencias, y que éstas se inscriben en un círculo de vivencias, unas más felices que otras. Ese gran círculo es el círculo de nuestra vida, que además está enlazado con numerosos círculos de vida de otros.
Escribe Julian Peragón (Arjuna).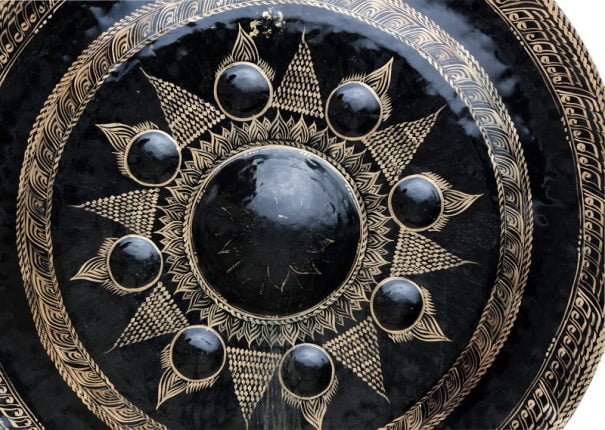 Esa rueda gira y gira, pero no se ve claro adónde va: parece dar vueltas sobre sí misma. Lo que estaba en la base de la rueda tarde o temprano aparece en la cúspide, lo que estaba subiendo bajará, y así sucesivamente.
Es tremendo constatar que no podemos fijar la rueda de nuestra vida: no podemos pararla en el momento de gloria o de triunfo, no podemos pararla a determinada edad o en determinada situación. La rueda gira y parece atravesar todo el abanico humano: el éxito y el fracaso, el deseo y su ausencia, el encuentro y el desencuentro.
Atrapados en los vericuetos de la rueda, creemos que las circunstancias que vivimos son lo que aparentan, y que son buenas o malas. Igual que el burro en la noria, perseguimos las circunstancias en forma de zanahoria y huimos de aquellas que tienen pinta de palo. No nos damos cuenta de que toda circunstancia inscrita en un círculo está a la misma distancia del centro: toda circunstancia es en sí misma neutra. De hecho, el círculo tiene sentido porque hay un centro. Las experiencias vistas desde la periferia acogen el sentido inmediato, pero vistas desde la perspectiva del centro, donde contemplamos la globalidad del círculo, las experiencias adquieren un sentido más profundo, un sentido vislumbrado o querido.
El centro es el único punto de la rueda que está en quietud; es el Ser que somos el que está en ese centro, desde donde surge la globalidad de nuestra esencia. Identificarnos con algún punto de la rueda nos lleva al sufrimiento porque ese punto no lo movemos nosotros, sino el destino.
En meditación intentamos trazar un radio desde cada punto hasta su centro, desde cada experiencia dolorosa, placentera o indiferente… pero no siempre acertamos a saber qué significa esto que estamos viviendo, no siempre podemos comprender la ligazón de nuestros actos contingentes. Hay que tener paciencia, poco a poco desde el centro en quietud, nuestra visión se vuelve clara.
Meditación Síntesis. Julián Peragón. Editorial Acanto