Books / sitting on a chicken, Michael Chissick
Subtitle: The 52 best games to teach Yoga to children. This book has been a success sales in the United Kingdom. In fact it is the method of teaching yoga in the schools more widespread in that country. Edit: Kairos. RECOMMENDED RETAIL PRICE: €18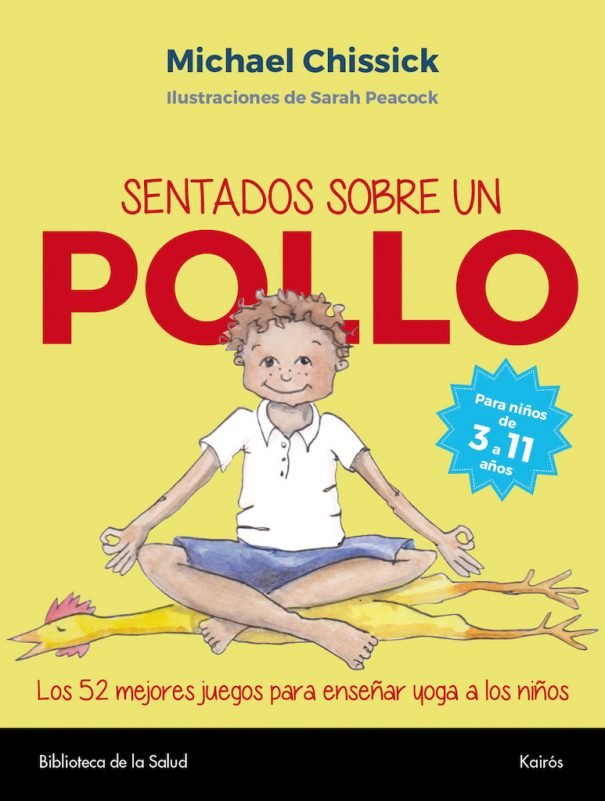 Full of fun games and brimming with educational depth, Sitting on a chicken is a designed manual para motivate children to develop their skills of self-monitoring, relaxation or conflict resolution, while enjoying recreational activities like «banana», «Stealth trees», «Great aerialists» or «Sitting on a chicken».
This stimulant Kit of activities shows «yoga for children» is not only easy to learn and practice, that is also a secure source of fun, at the time that improves the general well-being of children. This simple book, prepared with great care and professionalism, opens doors to the world of yoga to children from all over the world, any that are his features, been psychic, provenance, culture and needs.
The author
Michael Chissick It is a qualified teacher of primary and diploma in yoga by the B4Y (the largest organization of yoga in the United Kingdom). Teaches yoga classes for adults and from two decades ago, works at different schools, teaching yoga to children in the United Kingdom. He has written numerous books, including Frog's Breathtaking Speech o Ladybird completo Remarkable Relaxation.