Peace and internal heat for this weekend
What can you do for you and your inner peace? How heat and brighten the spirit? Here is very different from the conventional proposals, to fight this cold weekend of December. Always do a retreat, a workshop or a meeting of yoga helps to meet the challenges and changes facing us in the new year which begins soon.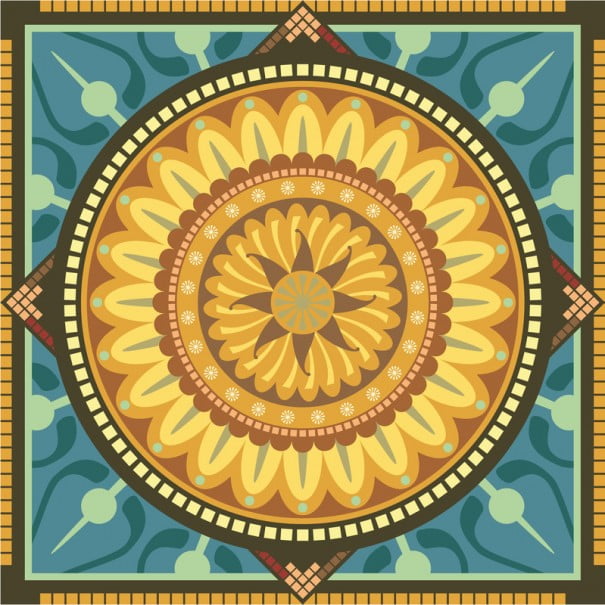 Friday, December 15
Yoga and poetry in the Christmas exhibition of the 2018 cultures
15 to December 20.
The Embassy of India in Spain, in collaboration with the International Sivananda Yoga Vedanta centers, offer three kinds of yoga and the presentation, in concert, the collection of poems "night deserves it" of Gopala. In the Christmas exhibition of the 2018 cultures.
Friday, December 15 at 18:00 at Matadero Madrid, Sala El Taller: Yoga in Chair with Gopala.
Saturday, December 16 at 12:00 at Matadero Madrid, room Centre residences artistic (CRA): concert presentation of the collection of poems "night deserves it", of Gopala.
Wednesday 20 at 17:00 at Matadero Madrid, room plate: Yoga for children, with Yashoda
Wednesday 20 at 19:00 in slaughterhouse, Sala El Taller: Yoga for pregnant women, with Lakshmi
Where: Matadero Madrid. Paseo de la Chopera 14 of Madrid
Wolves and Yoga Retreat
From 15 to 17 December. A fabulous yoga, meditation, Iberian wildlife and hiking retreat in the Centre of environmental education and Rural tourism la Dehesa, in Riópar - Albacete, at the foot of the birth of the world River. Yoga and consciousness development include listening to the wisdom of mother earth. A retreat slightly different from yoga that incorporates close to wild animals.
You will have opportunity to discover that paradise of the Parque Natural Los Calares del Río Mundo, visiting the birthplace of this spectacular course of water that plunges into a waterfall of more than 100 m, from the cave that crowns a majestic limestone cliff, you can attend 4 yoga and meditation, will walk through the forests of the Sierra de Alcaraz, where you can find among others: maples, Oaks, birches, yews, Oaks, willows, ash trees, etc and re-discovering the Iberian fauna that inhabits the Center la Dehesa: Mouflon, fallow deer, wild boars, genets, etc, learn more about them and having a direct encounter with the Wolf Pack who lives there, interacting with any of them. Cozy cabins of double rooms, exquisite food, 4 workshops of yoga, two beautiful excursions in one meeting with brother Wolf and other family members.
A unique retreat of consciousness and nature for three days. Essential to be yoga practitioner.
He leads the removal: Violet Arribas, teacher of Hatha Yoga and meditation, ayurveda therapist, author of the book "Yoga and Ayurveda, integral health anxiety". Director of Padmasana Center Madrid.
Price: €215
Registration: info@padmasanacenter.com / 91 3822733 T
Where: Riopar - Albacete
More information: http://padmasanacenter.com/docs/2017SegundoSemestre.pdf
Presentation of Yoga dictionary in Casa Asia, Barcelona
Casa Asia hosts at its headquarters in Barcelona the presentation of the new Yoga dictionary. History, philosophy and practice, mantras, Laia Villegas and Oscar Pujol; a handy dictionary, whose purpose is to make more intelligible in Sanskrit vocabulary used in the practice of yoga. The event will be attended by the two authors, Laia Villegas and Oscar Pujol.
They are: Menene Gras Balaguer, Director of culture and exhibitions of Casa Asia. Raimund Herder, editor of Herder publishing.
Where: Barcelona. Casa Asia headquarters Hall of Sant Manuel enclosure modernist Sant Pau c / Sant Antoni Maria Claret, 167
More information: https://www.casaasia.es/actividad/detalle/219362-presentacion-el-diccionario-del-yoga-historia-practica-filosofia-y-mantras
Concert sound therapy
60 minutes of instrumental music accompanied by the magnificent voice of Paola Morels. Enjoy the sound of the Tibetan bowls, the shruti box, the water and many more.
Contact: info@estudio-dvalencia.es | 961 062 081 T
Where: Calle Santiago of them, 7 bajo, Valencia
More information: http://www.estudio-dvalencia.es/servicios/eventos/
Saturday, December 16
Briefing ' Sadhana Tattwa Shuddhi'
Los tattwas o elementos son la esencia que subyace detrás de todos los fenómenos y dan lugar a nuestra existencia. La palabra "shuddhi" significa limpiar o purificar. La sadhana de Tattwa Shuddhi purifica los elementos del cuerpo físico, pránico, mental y síquico (del alma), ecualizándolos, calibrándolos, sintonizándolos entre sí para acceder a nuestra esencia sutil. Ya que somos receptor y transmisor de lo que percibimos, si conseguimos sintonizar con las vibraciones sutiles del universo, entonces, como trasmisores reflejaremos el universo.
Esta es la primera reunión informativa sobre la Sadhana Tattwa Shuddhi que compartiremos de febrero a junio 2.018. Tendrá lugar en Madrid, en la Escuela de Yoga Bindu (www.yogabindu.net) En la reunión hablaremos del enfoque que le daremos a la sadhana, requerimientos y dedicación. Habrá dos clases al mes, en sábado, 3 y 17 de febrero, 3 y 17 de marzo, 14 y 28 de abril, 12 y 26 de mayo, 9 y 23 de junio todas en horario de 11.00-15.00h. También habrá un retiro: 29 y 30 de junio y 1 de julio. Se requiere experiencia mínima de dos años en la práctica de yoga.
No es formación, es profundización en la práctica de meditación. Será necesaria una hora diaria de práctica en casa. Habrá una segunda reunión informativa el 20 de enero a las 12.00.
Contact: Yamila Estella (borneo2006@hotmail.com) T 699 06 31 26
Where: Escuela de Yoga Bindu, Madrid
More information: http://www.yogabindu.net/escuela-yoga-madrid-chamartin/wp-content/uploads/Cartel-Tattwa-Shuddhi.pdf
Workshop of Kundalini Yoga & relaxation
If you don't have much time available, we suggest you to optimize your time and in a three-hour workshop, you learn to have the tools to unwind and then be able to apply at home. If you are wanting to stop and rid you of commitments, it is recommended that you spend you hours only for you. You will have the opportunity to practice yoga, relax and take a little more care.
Contribution: €25
Opening hours: 11 to 14 h
Contact: akaljotiyoga@gmail.com | T 679210167
Where: Madrid
More information: https://akaljotiyoga.wordpress.com/2017/06/09/relajacion-yoga/
Sunday, December 17
Exclusive workshop with Nita Ashtaga Miralles
¿Qué tiene de especial? Plazas limitadas a 10 personas máximo. La intención es que sea muy íntimo y personal. Especialmente para personas que se están iniciando en la práctica Ashtanga o que se quieren iniciar. Practicantes que quieran repasar o entender más profundamente conceptos, asana y técnica. Se requiere una mínima experiencia en práctica de Yoga. Para hacerlo todavía más personal, me podéis enviar preguntas o sugerencias antes del taller y diseñaré un taller a vuestra medida.Además, si decides empezar con el estilo Mysore tras el taller conmigo tendrás la oportunidad de hacerlo hasta febrero que estaré en la capital. Quedan 6 plazas. Ubicación en un estudio muy cerca de Sol.
Opening hours: from 10: 30 to 13:00
Investment: €35 that is gift of Christmas, not raise prices because you do a workshop more exclusive and more attention, if not I want to and I want to dedicate time and attention.
Reservations: info@elreinodenita.com
Where: Madrid
More information: http://elreinodenita.com/agenda/