Meditate and flowing like a wave
Somos gravedad y elevación, pero también ritmo. Late el corazón y respira el cuerpo, la noche sucede al día, las estaciones giran cada año, la vida pasa y se renueva… Somos, qué duda cabe, ritmo dentro de otros ritmos, y eso, precisamente, es lo que nos recuerda nuestra respiración: que hemos de fluir entre un ritmo y otro.
Escribe Julián Peragón (Arjuna).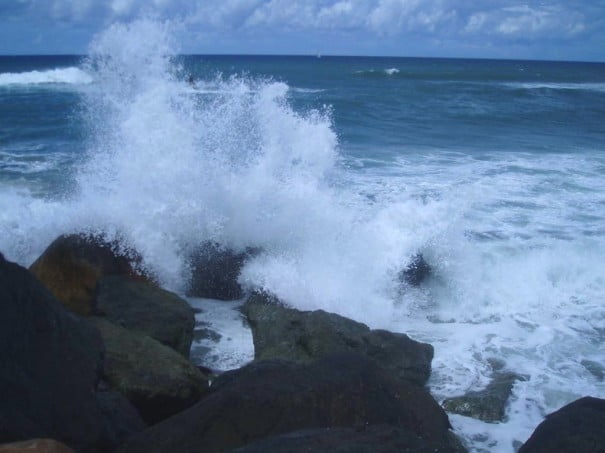 Cuando escuchamos la respiración, estamos bailando con el llenado y el vacío, con la tensión y la distensión, con el coger y el soltar.
La respiración nos dice, a su manera, que todo está interrelacionado, que el adentro y el afuera se asemejan, se relacionan, se intercambian. En cada inspiración, el universo entero espira dentro de nosotros, y en cada espiración nos diluimos en esa misma totalidad que nos envuelve. La respiración hace añicos la ilusión de separación que marca la piel y que nuestros sentidos recrean.
Seguramente, en cada nueva bocanada de aire estamos inhalando el mismo aire que han respirado infinitas veces todos los animales y plantas de este planeta azul. Podríamos decir que la respiración, con el paso del tiempo, cose por dentro a todos los seres vivos en un manto energético.
En su fluir permanente, la respiración nos dice que somos cambio. Como la ola, la respiración va y viene; ahora está arriba y ahora abajo. De entrada, sólo vemos su movimiento, su crecida y su bajada, pero poco a poco nos damos cuenta de que esa ola, y la siguiente, y todas ellas, nacen y mueren en el océano. El océano ha estado siempre ahí, eternamente; la ola sólo aparece en su superficie, vinculada con el viento. La ola, la respiración -en definitiva, nosotros mismos- puede creer que es autónoma, que está separada… hasta que cae y se diluye en la arena, en la roca, en el mismo mar que la vio nacer.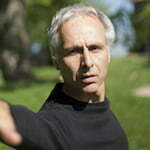 Julian Peragón Arjuna, Trainer of teachers, directs the school Yoga synthesis in Barcelona. He is author of the book meditation synthesis (Ed. acanthus).
His latest book is LSynthesis of yoga. The 8 steps of the practice. Acanthus publishing.