Plans to raise the spirit this cold weekend
This first weekend of December comes with excellent proposals to use the time before the long-awaited "big bridge". Bath gong and kirtans, retreats, meditation, yin yoga and yoga masterclass and much more. We have also made a selection of retreats for December you can consult here.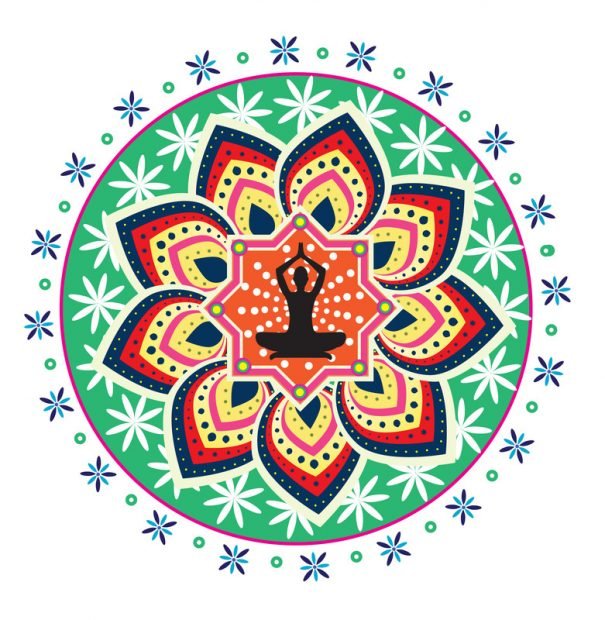 Friday, December 1
Gong bath
During Gong bath the person experiences a trip to its interior, carried away by the melody of the soul, by setting aside the ego aside and returning to experience the unity of being. The effects of the Gong include: stress reduction. /Fortalecimiento of the immune and nervous system. / Unlock of thoughts and emotions. / Increment of intuition and creativity. / Immersion in a State of deep peace, returning the connection with our higher self. /Equilibrio of chakras.
Where: The forest. C/Ardemasn, 81. Madrid
More information: http://www.akaal.es/
Retreat, retreat of art therapy, Yoga, meditation and conscious movement
1, 2 and 3 December. Time of assimilation, calm, exploration and integration. Time to slow down, the fullness of maturity. Last quarter.
Yoga sessions for the day, group sessions of art therapy, where we will explore our internal limits through symbolism, sessions of conscious motion, walks in nature, meditation, yoga nidra, rest, talks... Each activity feeds and says to the other, nothing is that Yes, nothing extra. And all encouraged by the atmosphere of retirement living in an ashram, which we will share with own volunteers living in it, soaking us other experiences that enrich ours.
Price: €220 (€250 for reservations after November 22) 10% discount for "repeat offenders".
Contact: proyecto.retirarte@gmail.com | T 659299025
Where: Ashram San Martín de Valdeiglesias (Sierra de Madrid)
Removal of winter Gangadhara - Yoga and meditation in Gredos
From 1 to 3 December. Gangadhara Yoga winter retreat in La Lobera de Gredos (Arenas de San Pedro, Ávila). A weekend intensive yoga and meditation in nature, in an incomparable setting. Physical yoga practice can be adapted to any level, even for beginners. We will make other free, in addition to simple routes through the area and guided meditations. Accommodation in double or single rooms available, all with private bath. Full Board, vegetarian menu with vegan option.
It teaches: Borja
Price: €240
Contact: Borja: gangadharamadrid@gmail.com / 629 78 51 47 T | Irene: irene.pmartin@gmail.com / T 635 80 81 97
Where: Gredos
More information: http://www.gangadharayoga.com/
Saturday, December 2
Yoga Party with Victor Medina
Lives in your party the yoga mat: smooth, balance, strength, and total mind-body connection - music.
Opening hours: 17:00 to 19:00
Reservations: Comprehensive health Getxo. saludintegralgetxo@gmail.com / T 610860991
Where: Comprehensive health center Getxo. Getxo (Vizcaya)
Satsang: Meditation, Kirtan & Swadhiaya 'The sense of existence'
In the form of Kirtan, singing and exploding heart full of love. In the form of silent meditation, guided towards the gates of intuitive wisdom. In the form of Swadhiay, estudio reflective, that on this occasion will focus, on the eve of a new year, the sense of human existence, Karma and reincarnation.
Harmonium: Eva Klimberg / tabla:David Garcia Palms
Donation: €7
Contact: 645 584 395 T
Where: Yoga Art Studio - San Lorenzo de El Escorial (Madrid)
More information: http://yogaartstudio.com/
Start course Anatomy functional applied to Yoga
With Luke Benet. Module of the advanced teacher training of 300 h, open to all. There will be one hour of daily practice with Susana. As students of hatha yoga, we practise yoga through the vehicle of the body. We seek to expand the knowledge of ourselves and connect with the fullness by accessing both our strength and our range of full motion.
As yoga teachers, we want to know how to teach asana so that our students can enjoy and express themselves in positions with fullness, and safe from injury. We also want to help students who come to class with minor injuries so that they can also enjoy the positions.
Where: Zentro Urban Yoga, Madrid
More information: http://www.rasalilayoga.com/anatomia-del-yoga/
Conscious travel to Morocco in December Bankholiday
2 to 9 of December 2017. From Marrakech to Agdz crossing the Atlas in 4 × 4. Need a pause in your life to regain power? live an enriching experience? Do you need inspiration, find your course? Moments of total tranquility away from the routine? A different adventure, sensation,... listen to the silence of the Sahara and its immensity. Discover a country of unique landscapes, discover the country of the senses. We will make yoga and meditation in places of extraordinary beauty. We will enter in authentic oasis of peace and calm where it seems that time slows. We enjoy unique experiences like sleeping in a Berber haima in the wilderness, take a you Berber style in the sunset and enjoy the simplicity and the beauty of every moment in this conscious journey. Accommodation in Riads in high quality, that will transport us to the tales of the thousand and one nights.
Contact: info@omdharayoga.com / 675 44 27 44 T
More information: https://www.omdharayoga.com/
Sunday, December 3
Yin Yoga
We will travel by spiral deep well, watching us with a Yin Yoga, pranayama to stimulate the lung, stretches of Qi Gong for the autumn and winter, acupressure and dietary advice for toning the bodies that govern these two stations. From the wisdom of traditional Chinese medicine, with which, Yin Yoga is deeply linked us will introduce in the fall, gathering energy, releasing what expires, creating internal space.
We'll talk about theory to understand this rational level and to relax the mind. And then... then will experience it, we will leave our body will impregnate an attitude of deep delivery.
Contact: pilucaymarta@hotmail.com | 657 94 20 23 T
Where: CTRA. de Sant Feliu, 29. L´Ametlla del Vallès. Barcelona
More information: http://www.yogaambtu.com/
Yoga Masterclass with Vasudev
A 3-hour masterclass given by Vasudev. teacher of Yoga in India, focused on the stretching of the back and hips. For intermediate and advanced level students.
Contact: T 617 710 624 | vasudev@yogavarkala.com
Where: Yoga with grace, plate of the Nord 11. Barcelona
More information: http://yogacongracia.com/boutique-clases/vasudev