Interview with Abdullah Mahmud: "Yoga has become spiritual teaching welfare product"
He is a master andogui (acharya) "of the past", who lives in Lleida and what to know. Graduated in medicine, ayurveda, economics and agricultural engineering, he came to Spain in 1991 fleeing political persecution in his native Bangladesh. Interview Judit Castellà for YogaenRed.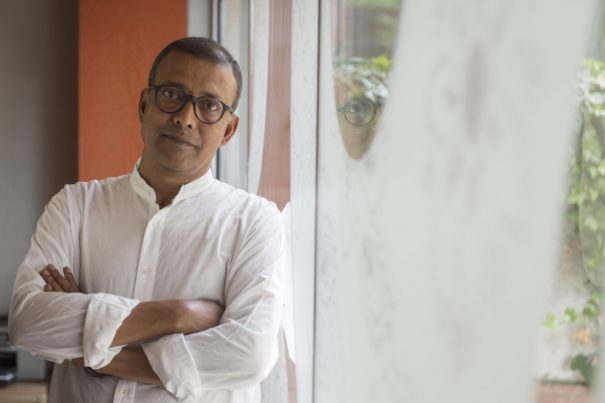 He was initiated into yoga by his grandfather when he was 7 years old. After actively participating in the war for the independence of Bangladesh, in 1972, 16 years, Abdullah It came in an ashram in Assam (India) to deepen the knowledge of yoga. There he delved into the study of the Scriptures, philosophy and the practice of postures, breathing and meditation.
He learned every 880 traditional attitudes and that each of them should be repeated for days or months, to be able to understand the mechanisms of action, the operation and the contributions of each posture in the physical, mental, emotional and spiritual level, personal research which was subsequently explained in detail his master.
A (voluntary) practice of yoga at the ashram is the vow of silence. Abdullah hosted him for a whole year, ceasing to speak, read and write, staying only and without leaving his cell.
In the same ashram studied the texts of medicine ayurveda, as a part of learning the philosophy of yoga. But it was a few years later when he graduated in Ayurvedic medicine in the College of Ayurvedic and Unani Medicine (Bangladesh). Abdullah is also a graduate in Economics (Chittagong University, Bangladesh), has studied law at the same University and graduated in agricultural engineering (Agricultural University Mymensing, Bangladesh).
He came to Spain in 1991 fleeing political persecution, after having developed a thriving profession in international trade. And still maintains a close relationship with the ashram where he was recognized as Acharya or master.
Established in Lleida 20 years ago, he opened there a center of yoga and ayurveda, Dishari, and since last year attends the Friday Barcelona to pass medicine ayurveda. Do it in the Center Jio of Barcelona.
We talked with him and we offer their knowledge about issues around yoga. His words reveal the contradictions in the diffusion of the knowledge of yoga in the Western world and how it has banalised.
If you want to propose questions or argue any of your answers, you should be directed to Judit@jio.cat
How does yoga help to transform the person?
Yoga not transforms anyone but that the study and practice of yoga provide the practitioner to transform himself.
Yoga and reason are incompatible concepts?
Yoga is a philosophy, and as any other philosophy, speculative or rational, requires a logical, argumentative and rational developmentTherefore these two concepts may not be incompatible.
Yoga and health, what's true in the fame of yoga to combat insomnia, stress or endocrine balance?
The aim of yoga is not therapeutic, but your practice improves health significantly, being a derived result. Associate the practice of yoga with a solution or improvement for insomnia, stress or endocrine balance part of a hedonistic and utilitarian approach, and who thus promotes it moves by a purely commercial purpose or by ignorance. Yoga today is a product that is sold as a miraculous remedy that can cure it all, and that is completely false.
A person can practice yoga postures, breathing exercises, sitting down to meditate, but if it is greedy or causes damage to others with the word, thought or action or disrupts the truth, it will be normal have insomnia, stress and hormonal imbalance.
How does yoga with spirituality?
Yoga is a dual philosophy. It accepts two realities, Purusha (Be) and Prakriti (matter), and its ultimate goal is Kaivalya (Liberation), which consists of disassociate or separate the being of the subject. Spirituality is set to be in the State of the soul.
What is missing to yoga that we practice in the West to help it transform people?
Yoga not nothing is missing. The problem is that the practitioner does not have a correct knowledge of the practice.
Do in the ashram they requested you help expand these techniques?
No, never, on the contrary. The teachings we receive should not be spread without reservation; they should only be transmitted to those who have a sincere desire to acquire knowledge. Those called Yogis who seek to save the world or lead the world take advantage of the ignorance or innocence of people.
What we are we mistaken we yoga teachers to help people be transformed?
Nobody helps nobody, we only serve the neighbor: need to change the mindset. Before teaching something someone should have an in-depth knowledge of the subject: what it is, which is its origin, what, what is the process of its development, how is the mechanism of action of each fiscal year and what is its purpose , and this knowledge must always match the Scriptures.
Yoga is not a sport, it is a theoretical and practical philosophy whose aim is to improve the existence of the individual. And the existence is the most important thing we have, so we can say that it is sacred. Cannot play or market with something so valuable, our own lives.
Yoga has a few years on the rise in the West. Do you think that this can help a world better?
Yes of course. When practitioners form on the true teachings of Yoga and practice them with rigor and commitment.
Judit Castella. PhD in biology (Universitat de Barcelona), diploma in hospital i public management (ESADE), Kundalini Yoga instructor by the Kundalini Research Institute (USA). Also is an instructor of Laughter yoga i Yoga Nidra. Entitled coaching skills at the University of Cantabria, and Mindfulness and emocioes by the University of Malaga. Founder of You programes JIO.