What is Yoga?
¿Cual es el propósito del Yoga? ¿Para qué sirven sus enseñanzas?… El Yoga existe, entre otras razones, para recordarnos cuál es el propósito verdadero de nuestra vida:
Conócete a ti mismo.
Escribe Alfredo Iglesias – Yoga Sanatana Dharma.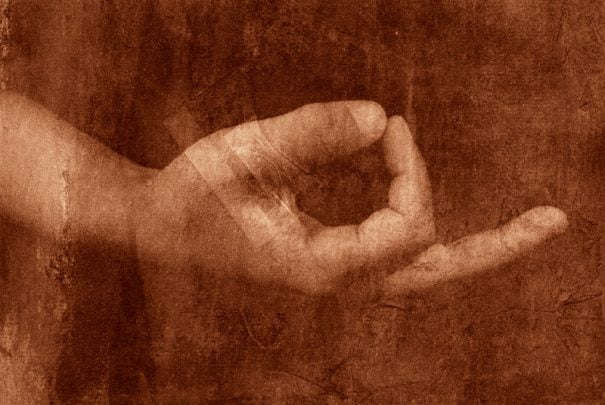 Podríamos empezar planteando la pregunta de forma negativa: ¿Qué no es Yoga?
Yoga no es una religión, aunque puede construirse una religión con el Yoga.

Yoga no es una filosofía, aunque puede filosofarse mucho sobre Yoga.

Yoga no es un sistema de mejoramiento y desarrollo de la personalidad, aunque su práctica desarrolla y mejora la personalidad.

Yoga tampoco es un procedimiento de relajación, aunque relaja y previene el estrés.

Yoga no es hacer posturas raras, y menos contorsionismo, aunque posea unas técnicas posturales o

Asanas.

Yoga no tiene nada que ver con ser vegetariano, naturista ni cosas afines, con todo lo buenas que pueden ser para la salud esas cosas.

Yoga no pertenece ni a Oriente ni a Occidente.

Yoga no es una secta ni maléfica ni benéfica.

Yoga no es un sistema ascético ni un sistema para "pasar" del mundo y sus problemas.

Yoga is not even a way of life or a 'philosophy of life'...

Yoga no es nada de esto, aunque lo habitual es que se lo identifique con alguna o algunas de estas cosas.
Yoga is pure and simply "know which one is", y hasta que eso no se produzca uno cree saber lo que es.
Y lo que somos ya Es. Estamos llenos de nosotros mismos, sólo necesitamos apartar los velos, como una escultura terminada que espera ser mostrada al público.
Y esos velos se resisten a apartarse: nuestro cuerpo, nuestras emociones, nuestros deseos, nuestros sentimientos, nuestra mente. Todo ello debe ser conocido, desarrollado, equilibrado y, finalmente, vencido o trascendido.
Todos los procedimientos del Yoga (que no son el Yoga) tienen esa finalidad: asanas, relajación, pranayama, concentración…
Pero no nos equivoquemos, todos estamos en el mismo proceso, los que decimos que hacemos Yoga y los que no tienen ni idea de lo que es eso.
La vida es un gran viaje y todos somos viajeros. Lo que pasa es que unos lo planifican, lo preparan, hacen las maletas, otros, sin embargo, se ven metidos en el tren de improviso, sin haberlo preparado y sin saber siquiera cual es su destino.
La vida nos está invitando constantemente a que nos demos cuenta de quienes somos.
Lo de fuera, toda esa fuente de experiencias, en particular las relaciones humanas, son un espejo en el que nos miramos. Es en la relación con los demás y con lo demás como se forman todos nuestros problemas y también es la causa de nuestro aprendizaje.
Si la vida es lo que nos va enseñando a todos, ¿para qué la enseñanza del Yoga?, ¿para qué ir al Yoga?
Para oír estas cosas.
Para provocar un impulso evolutivo, tranquilo, pero no lento sino sereno, no traumático.
Para producir un cambio en el enfoque de nuestras prioridades.
Para desaprender cantidad de cosas, la más importante: que yo no soy lo que creo ser.
Para recordarnos cuál es el propósito verdadero de nuestra vida: Conócete a ti mismo.
La meditación en el Ser, que se manifiesta en el corazón de todos los seres, conduce a ese Objetivo Supremo.
Ese es el Dharma o Ley eterna como meta, el Sanatana Dharma o Suddha Dharma, el mismo en todas partes, igualmente aplicable a todos y que contribuye al bienestar general.
School Sanatana Dharma It was founded in order to spread the science of Yoga and prepare highly qualified instructors for this work. Members provided instruction and media that you will allow to understand and develop harmoniously their personality and superior aspects that make up the human being.

La Ciencia del Yoga nos permite abrir la puerta del conocimiento y, con él, atravesar el umbral que nos separa de la "Esencia Divina".

Namaste - Sanatana Dharma https://sanatana-dharma.eu