Seminar 'Prana Vidya', with Danilo Hernandez
An opportunity to learn about this method of Meditation and healing through the knowledge and experience of the energy internal. Danilo Hernández on 9 and 10 December in the school of Yoga of Las Tablas, Madrid.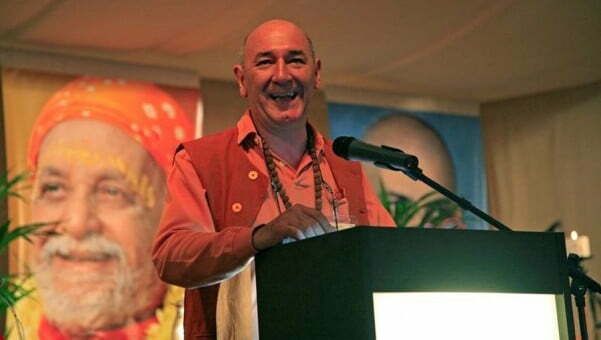 The objective of this seminar is to deepen the techniques of pranayama as a tool to increase vital energy, clean energy channels and stimulate circulation pranic, providing mental calmness and deep levels of consciousness to facilitate meditative processes, such as Prana Vidya, which consists in the experimental experience of prana and its handling consciente.
It is also healing and more representative of the yoga healing technique.
Program
The human energy anatomy
Prana Nidra
The 6 stages of the method of Prana Vidya as a healing technique
Prana Vidya as a method of meditation
When: 9 and 10 December. Saturday: 10:00 to 14:00 and 16:00 h to 20:00 h. Sunday: 10:00 to 14:00 h
Preferred material, pen, notebook, mantle of meditation if you have, and although the rest of the material is in the Center, if you prefer you can bring your own meditation and mat pad.
Where: School of Yoga in the tables. C/ Isabel Colbrand 10 local 131, 5th floor
Contact: T 810101082 and 606568772
More information here
Teaches: Swami Digambarananda (Danilohernandez)
Disciple of Swami Satyananda and Swami Niranjanananda. Dedicated to the teaching of yoga since 1975, making it one of the pioneers in our country.
Professor entitled by the Sivananda Forest Academy in Québec, Canada in 1975. Initiated into the tradition of Karma Sannyasa by her master Paramahamsa Satyananda (who receives the name of Swami Digambarananda Saraswati). India, 1987.
Recognized as Yogacharya (yoga teacher) in 1993 by the International Yoga Fellowship Movement and the Bihar School of Yoga of Munger, India.
Founder of Bindu, School of yoga of Chamartín, Madrid.
Author of the book Key of the Yoga. Theory and practice, edited by the March Hare
Swami Digambar regularly runs Yoga courses in Spain and South America.