Clarifies your doubts: «What are the links between yoga and Hinduism?»
In this section Javier Ruiz Calderón offers answers to our questions from a vision of up-to-date yogic tradition and criticism (taking into account what is historical, philological, medical research, etc). Are invited to write to Javier info@yogaenred.com making your doubts or uncertainties.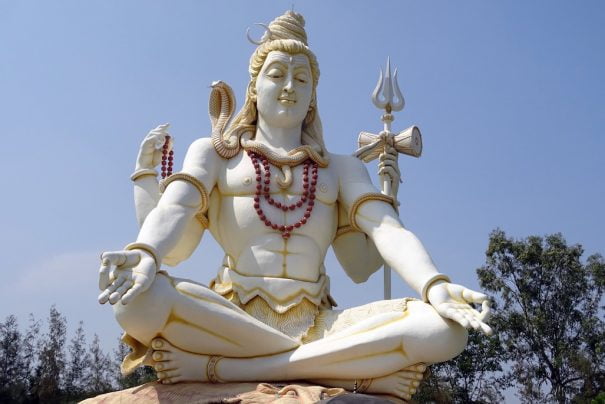 Pregunta: «¿Cuáles son los vínculos entre el yoga y el hinduismo?»
Respuesta: Hay que distinguir tres sentidos del término «yoga»:
– Yoga 1: In the broadest sense yoga is called to cualquier camino espiritual (Marga) hindú, cuya meta siempre es lograr la la liberación (moksha), es decir, un estado irreversible de sabiduría, paz y libertad interior. Los yogas o margas más conocidos son el del conocimiento, el de la devoción, el de la acción y el del control de la mente.
– Yoga 2: En sentido estricto, el término yoga se refiere tan solo a los caminos espirituales que buscan la liberación mediante el control de la mente, como el yoga clásico de Patáñjali en el hinduismo, el yoga jainista, el del budismo yogachara y los yogas tántricos, tanto hindúes como budistas, jainistas o sikhs.
– Yoga 3: Desde la década de 1920 se empezaron a combinar algunas técnicas del yoga tradicional con la gimnasia, ya no con el objetivo de alcanzar la liberación sino para mejorar la salud y el bienestar físico y mental. Del yoga espiritual tradicional (yogas 1 y 2) nació así el yoga postural moderno, de finalidad «higiénica». A menudo este yoga moderno ya no tiene nada de espiritual; en algunas ocasiones se une al yoga espiritual tradicional; y en otras se le da un sentido espiritual aunque desvinculado de las tradiciones religiosas de las que procede.
Javier Ruiz Calderón (Shankara) es doctor en filosofía especializado en filosofías y religiones de la India. Lleva casi cuarenta años estudiando y practicando yoga, vedanta y meditación. Es profesor de esas materias, así como de hinduismo, budismo, sánscrito y canto védico. Próximo curso: «La salvación en la historia de las religiones» (Fundación Zubiri, Madrid; más información en http://www.zubiri.net/?page_id=4284).