Agenda for a quiet weekend
Here is a nice proposals for a peaceful weekend, enjoying your deepening into yoga, its tools and its practice, and also harmonizing magic Gong. Welcome to the world of consciousness.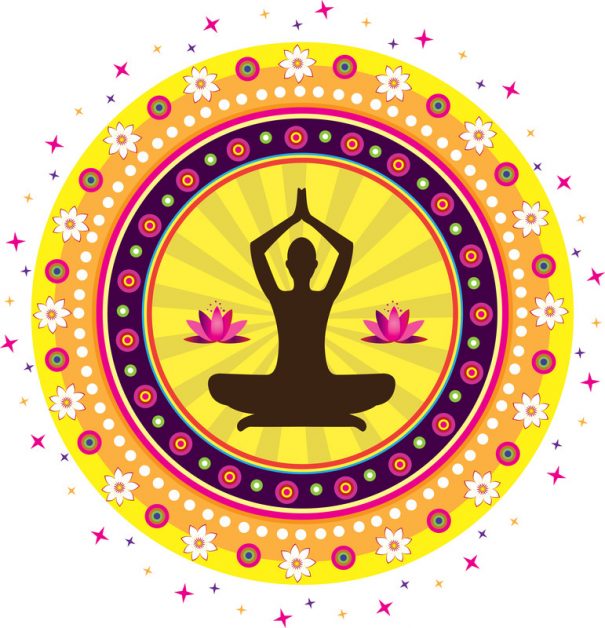 Friday, November 10
Presentation of the 'Dictionary of Yoga'
The presentation of this dictionary will be borne by the authors, Laia Villegas and Oscar Pujol, accompanied by Julián Peragón, Arjuna, and by Carme Nalini, which will put the musical note, as well as the Hatha Raja Yoga session given by Roger Escolà that will follow the presentation.
Opening hours: 18: 00 h to 19: 20 h
Where: Yogaia. Passeig Sant Joan, 12. Barcelona
More information: https://www.facebook.com/yogaiaBcn/
Philosophy workshop: 'The Darshanas or philosophical systems of the India'
Workshop for the India or Darshanas philosophical lines and where and how is framed within the philosophy yoga. It is a good opportunity to start in the philosophy of yoga and the India both for practitioners to teachers.
Opening hours: 18:30 to 20:30 hours
It teaches: Xavier Solà, Professor of philosophy
Price: €12
Contact: info@escolayogavida.com / T 932093398.
Where: Organized by Escola Yogavida, C / Villarroel, low 65-67, Barcelona
More information: http://www.escolayogavida.com/actividades
Yoga retreat: 'The basis for good practice of Yoga'
10-12 November. The Bartra workshop. Yoga is union "body-mind - be", everything is connected. How many more healthy habits beat in your life, more in harmony you will find. An opportunity to practice and learn in nature.
Hatha Yoga: practice of asanas, in one of the classes will deepen in every posture, the effects of postures in flexion, extension, torsion, sides, balances and the inverted how to maintain it and prevent injury; What are and how they can affect our body fascia (wrapping all our) and with positions we can stretch them and relax them, work with them.
Pranayama: different types of breathing, Bandhas which effects and their counter-indications.
Meditation: different ways to meditation, beneficial effects on our mind.
Guided relaxation: through the body take to relax the mind.
Contact: Neus Fontal 626193066 T | neusfontal@hotmail.com
Where: The Bartra. De La Riba a Farena Km 11 Farena (Tarragona)
More information: http://www.labartra.com/
Vinyasa Yoga: strategies and resources for the well-being
10 and 11 November. Opening hours: 16:00 to 20:00 Friday 10 and Saturday 11 from 9:30 to 13:30 and from 16:00 to 20:00
Rates: ordinary €90. ULE students and universities €80. Unemployed €70
It teaches: Oscar Montero T987291961 www.unileon.es/extensionuniversitaria
Where: Classroom of body expression of the classrooms of the University of León, Campus Vegazana, León
More information: http://www.yogavinyasakrama.com/wp-content/uploads/2017/09/ULE-triptico.pdf
BioCultura
9-12 November. The fair of organic products and most important responsible consumption of the Spanish State expects the participation of more than 800 exhibitors and a top visit of 70,000 people.
Pavilion 10: more than 18,000 references of organic food products are the largest sector of the fair, accompanied by other sectors such as products for the hygiene and cosmetics with certified ingredients.
Hall 8: organic textiles; Ecomaterials, furniture and decoration for housing; renewable energy; health, therapies and complementary medicines; saving and recycling; Ecology; environment; rural tourism and rest houses; toys; crafts; music; books and magazines.
In the framework of the fair BioCultura, held the ecological children's Festival or Festival MamaTerra. This festival aims to be a meeting that promotes the education of new generations in relation to the care of the environment, agriculture and organic food, sustainable habits and responsible consumption of ludico-festiva form. Within the festival, we offer numerous workshops and educational activities that are adapted to the local needs of Madrid.
More information: http://www.biocultura.org/img/actividades/thumb/MAMATERRA5.pdf
Saturday, November 11
Start training child Yoga Cuentinos
11 and 12 November. How bring yoga to children and families through the tales. A formation of 5 modules (65 hours) in Barcelona.
Próximas fechas: 2 y 3 de diciembre 2017 13 y 14 de enero 2018 10 y 11 de febrero 2018 10 y 11 de marzo 2018,
Dirigida a: maestros, profesores de yoga, madres y padres de familia, educadores, terapeutas y toda persona que quiera acompañar a los niños en su proceso de maduración. Objetivo: Adquirir las herramientas y las técnicas para acercar el yoga a l@s niñ@s, respetando su naturaleza creativa y curiosa. Experimentar todo tipo de dinámica lúdica para cada fase de una clase de yoga. Potenciar las capacidades creativas innatas de cada participante.
Opening hours: sábado 10.00–19.00 y domingo 09.30-14.30
It teaches: Lisa Lowe (Harlal Kaur), teacher of Kundalini yoga, trainer child yoga and maestr@s, primary and secondary teaching for 30 years. With guest teachers: Pilar Gea, Gabriela Pérez, sea Anton, Angeles Cabrera and Laura Garcia Jodan.
It organizes: Yasmina Dominguez. 616 16 79 81 T | espaiyogabarcelona@gmail.com
Where: Espai Yoga. Carrer de Provença 196, first floor. Barcelona
More information: http://www.yogacuentos.com/
Start training dynamic Yoga with José Luis Cabezas
11 and 12 November. Course/immersion methodology unique awareness and awakening the intelligence and integrity of body, mind and consciousness. A brilliant revival of postural practice as somatic level, meditation in action.
La formación personal y profesional Yoga Dinámico es una presentación y experiencia plena del método de Yoga basada en los principios naturales de aprendizaje y enseñanza, que habilita que Yoga pueda ser practicado y enseñado desde la inteligencia del cuerpo. Apta, recomendada y adaptada para todos, desde totales principiantes a profesores experimentados de todos los estilos, todos encuentran profundos beneficios.
Contacto/inscripción: info@yogadinamico.com
Where: Valencia (Green Yoga / Instituto Macrobiótico España)
More information: http://yogadinamico.com/ | www.patriciarestrepo.org
Jornadas de Yoga profundo, meditación y mantras con Eva Klimberg
11 y 12 de noviembre. Sessions by different Spanish cities are being an injection of knowledge and practice very inspiring for all. We are discovering and developing different aspects and practices that allow participants to experience a very deep, inclusive. Theory, and detailed explanations enable understand the spiritual dimension and understand that with a good Yoga practice one generates an experience of so much physical, mental and spiritual harmony. Over the weekend, will be able to discover and understand, practice, feel and enjoy with asanas, pranayama, lectures, music, mantras, mudras, natural meditation, yoga nidra and human warmth. All levels of practice are welcome. If you're a yoga teacher will be very inspiring for you.
Where: Valladolid
More information: http://yogaartstudio.com/
Gong Nidra in Piedralaves
Sesión de Gong Nidra en el hotel rural San Roque de Piedralaves. Sesión organizada en exclusiva para los alumnos de la escuela de profesores de Yoga Sadhana.
Confirma tu plaza: gong@gongsamadhi.com | T 627 222 778
Where: Paraje de los Grijuelos s/n Piedralaves (Ávila)
More information: https://gongsamadhi.es/
Tibetan bowls-guided relaxation
Realizaremos un encuentro de una hora y media donde entenderemos y disfrutaremos de los beneficios que nos reporta la relajación guiada en conjunción con los cuencos tibetanos, un taller pensado íntegramente para tu bienestar psicofísico.
Apto para todas las personas que puedan simplemente estar tumbadas y aprendan a disfrutar del no hacer haciendo, dejándose llevar por el baño sonoro de los cuencos milenarios mientras el cuerpo físico y mental reestructuran liberándose de las tensiones acumuladas en nuestro día a día.
It teaches: Paul D´Aloia
Contact: 95 828 72 19 | yoguiji@kundaliniyogagranada.es
Where: Escuela de Kundalini Yoga – YoguiJi. Avd. de la Constitución, 20, ofi. 113 Granada
More information: http://www.kundaliniyogagranada.es/