41 OnLine yoga class: strengthen the abdomen
In yoga, know to create a firm basis to keep your asana is essential. We offer you this kind of Raquel Web, special to regularize the pelvic organs. It is a complete class produced by the international school of Yoga and now presented to the readers of YogaenRed.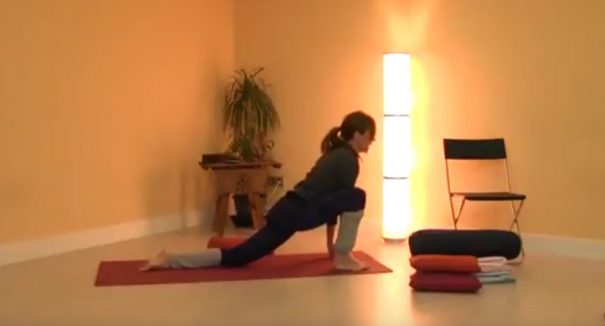 Through a series of postures and exercises will be to mobilize the abdominal area to regularize the operation of all abhor-pelvic organs. In this class the greeting to the Sun is done standing adapted for pregnant women.
Says Professor Rachel Webb: "I think that the practice of Yoga leads to more creativity, peace and coexistence, finding strength through body as well access to the mind, spirit and heart.
My classes are held in the framework of a free style Hatha Yoga-based Integrator seeking a slow flow of alignment, with focus on the creation of the strength and the flexibility to form a safe and solid base".
Raquel He is Professor-Master of Hatha Yoga in the school international Yoga, specializing in Yoga for pregnant women. It is also responsible for the international Yoga school in Cadiz.
This kinds of Yoga platform has been created by the international school of Yoga to get the learning and practice of the Yoga wherever you are.

Each week it incorporates classes of different styles with different objectives, so that you can move into your practice.

You can choose practices short of 30 minutes and complete more than one hour classes, as well as several levels that adapt to your practice. Also you can practice meditation and Mantras.

Sign up for free to get access to complete various kinds of welcome. Click on: Free registration