Bring yoga to children through stories
It is known that true learning engine is curiosity, excitement, discover for yourself and the desire to create. The 'Cuentiños' training provides tools and techniques to bring yoga to children while respecting its nature creative and curious. It is based on the exploration of the use of the game and tales, in developing presence, nourish our inner child and create together. Writes Lisa Lowe.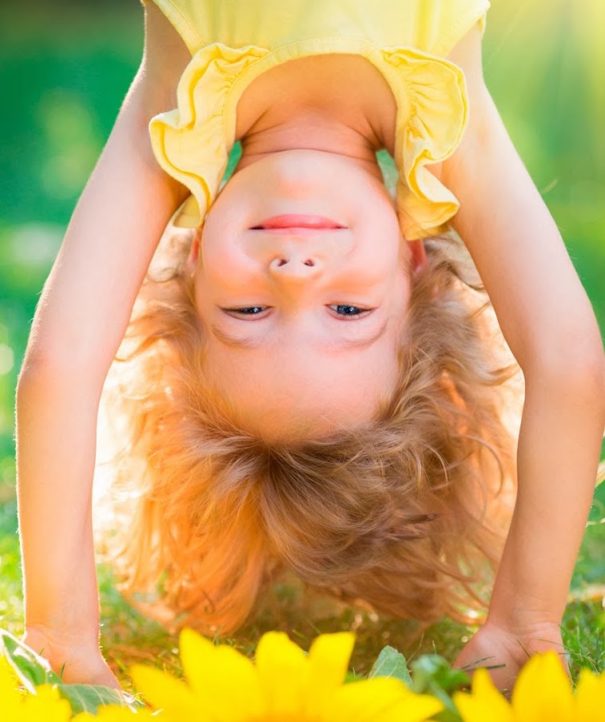 'Cuentiños' is an experiential course whose main objective is the development of innate creative abilities of each participant. This method is the result of my 30 years of experience working as a teacher with children, adolescents and adults in Catalonia, first as an English teacher, then as a trainer of teachers in primary and secondary education and finally as a yoga teacher.
During the course we will experience and share leisure Dynamics for each phase of a yoga class, we will explore the world of tales, we probe in emotional education, respectful pedagogies and the true nature of children.
"Tell me and forget it." Teach me and I remember it. "Involve me and I learn it". Benjamin Franklin.
Yoga and stories
Stories can transmit values, teach about emotions and introduce interesting topics that serve as the axis for all kind. Classic yoga postures can be integrated into the stories, or stories can be used to invent new positions. You can make conscious relaxation with stories or illustrated tales can be a very valuable tool to keep the attention of the kids.
Traditional children's stories, with their profound messages for the psyche and its symbolic language, can be used to help children, teens and even adults to successfully overcome the challenges of life and the ripening process to get to live in fullness.
A lively and creative methodology
The methodology of the course is at all times fun, creative, experiential, interactive and practice. Participants will have the opportunity to receive and give, be students and teachers. Experience will teach you all kinds of dynamics, will have and will create many tales, and above all things our invent: new asanas, yoga sequences, our own choreography and innovative ways to tell tales, our own relaxation and meditations... And the unique style of each participant and each facilitator course will be the inspiration for all. It's the magic of togetherness: creativity flourishes.
Children think, feel, express themselves and learn with the body. Adults carry that child or that girl inside, perhaps a little forgotten, but at the bottom is how we all learn. We are comprehensive, we learn through the body and the senses, connecting with the strength of our essence, which is the source of our creativity. The purpose of the methodology of this course is to empower adults to then they can help children develop their infinite power of imagination and creativity.
This practical and collaborative methodology applies also to the theoretical part of the training. We will use multiple interactive techniques for working with the yogic philosophy or issues of pedagogy, which although they seem innovative, are used in the classrooms of the teaching of English for more than two decades. We intercalate more mental activities with more physical dynamics, session jogging sessions relaxing. We will seek a balance to meet the needs of the body and the mind either that we will apply the same process that we will propose to the children with us.
Who is this course for?
For professionals of yoga, teachers, educators, parents, grandparents, therapists and anyone interested in the respectful work with children and adolescents. Ideas, dynamics, techniques and tools of the course can be used in a class of yoga or cole, as well as at home with our children or grandchildren.
The founder, Lisa Lowe
Lisa Howe (Harlal Kaur) is teacher of Kundalini yoga, training of yoga for kids, writer of children's stories, English teacher, co-founder of the Association yoga school and creator of the training course Cuentinos: How bring yoga to niñ@s l@s and families through the tales.
"I was born in London and after take the career in English and French philology and form me as a teacher of English, I came to Catalonia, and I have been living in Barcelona for 27 years. I worked at the British Institute in Barcelona for 20 years teaching to children, adolescents and adults and during that time I was training of teachers of primary and secondary schools through the Departament d'Ensenyament de Catalunya".
"My passion is teaching, creating teaching materials and writing stories. For me, the teaching of any subject is a process of empowerment, children or adults. The role of teacher is to guide, inspire, remove that students carry inside, and through yoga contact its essence, and express it in every way. I am convinced that if we take the yoga and meditation to schools through teachers, children and families can achieve a major transformation in our society".
"I firmly believe in personal growth, in the continuing transformation of our limitations to live in fullness. I think that it is almost a must for teachers to continue investigating in ourselves to get to know us and be fully present and be vital and loving in our dealings with our students"
Currently Lisa teaches in Barcelona from Kundalini yoga, yoga, yoga for raising children and yoga family (in Spanish and English), and tirelessly travels around Spain teaching training course Cuentinos from January 2012. "Until today I still exploring in the field of eco-education (with Jenny Silvente 'See, think, feel') and how to apply it to the child yoga, and am studying the formation of" Cuentoterapia to investigate the meaning deeply healer of folktales, to have an extensive knowledge of the best illustrated stories that have been edited to date and for the pure pleasure of hearing good stories! "."
The 'Cuentiños' child Yoga training

When: November 2017 to March 2018

Where: Yoga Espai, Barcelona

65 hours, 5 modules

Registration: Yasmina Dominguez T 616 167 98 /espaiogabarcelona@gmail.com

More information: http://www.yogacuentos.com/