Meditate as if we were a bamboo cane
Un símbolo es un atajo para la memoria, la personal pero también la colectiva. Si estamos suficientemente sensibles, es una llave para abrir un mundo arquetípico donde nuestra alma despliega sus batallas heroicas.
Write this series of "Meditation on symbols" Julián Peragón (Arjuna).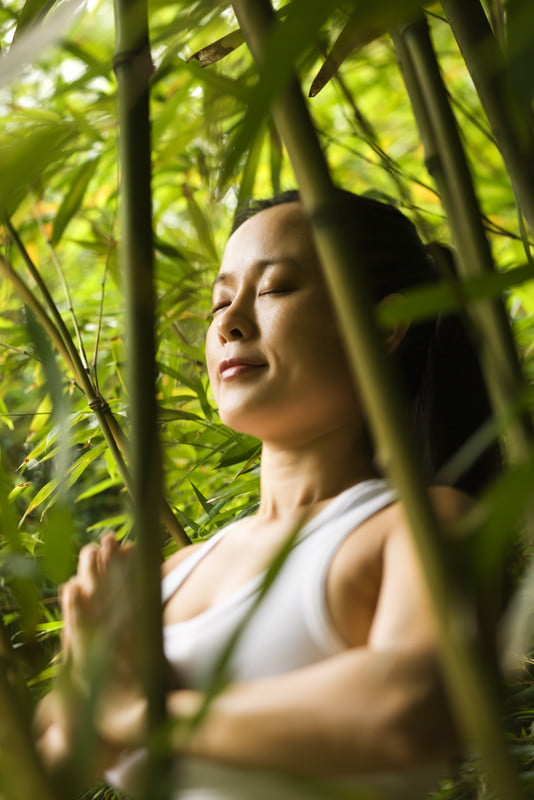 La caña de bambú nos ayuda a comprender algunas cualidades que desarrollamos en esta etapa de la meditación. Cuando se siembran semillas de bambú, parecería que durante años no ocurre realmente nada, como si se hubieran podrido o hubieran sido plantadas en tierra yerma. Sin embargo, pasados unos años, de repente brotan y crecen muchos metros en pocas semanas. ¿Qué es lo que ha ocurrido? Que durante los años en los que aparentemente no estaba sucediendo nada, el bambú estaba creando una red de raíces muy fecunda, que es la que permite más tarde un crecimiento tan veloz.
A menudo, en nuestro proceso meditativo ocurre lo mismo: meditamos y meditamos, sin que aparentemente nada ocurra, ninguna experiencia significativa, ningún cambio radical de perspectiva… hasta que un buen día aparecen claramente los resultados. The meditative process requires patience and confidence en que se está llevando a cabo adecuadamente, a pesar de la carencia de resultados esperados.
Por otro lado, el bambú también es un buen símbolo de verticalidad flexible: apunta recto hacia la infinitud del cielo pero se mece con el viento, como el caminante, que ajusta cada paso a las irregularidades del terreno sin olvidar la dirección de su camino.
Cuando golpeamos una caña de bambú suena a hueco, y esa oquedad se convierte en una nueva invitación al vacío interior. Llenos de nosotros mismos, de nuestra importancia personal, no podemos saborear el momento presente, no podemos ser mediadores entre la tierra y el cielo, entre nuestro cuerpo y nuestro espíritu… no podemos establecer un diálogo entre nuestras necesidades y nuestras idealidades.
Meditación Síntesis. Julián Peragón. Editorial Acanto
Julian Peragón Arjuna, formador de profesores, dirige la escuela Yoga Síntesis en Barcelona. Es autor del libro Meditación Síntesis (Ed. Acanto).

Su último libro es La Síntesis del Yoga. Los 8 pasos de la práctica. Editorial Acanto.