A big weekend for Yoga
The fall is filled with Yoga on their best practices this weekend. You have no excuses because the appointments are great: the first Madrid Yoga Congress, workshops of Olivia Cáttedra, Camilo García, Sister Metta, Manuel Morata, Leslie Kaminoff, Montserrat Serra... Subscribe to progress further with yoga.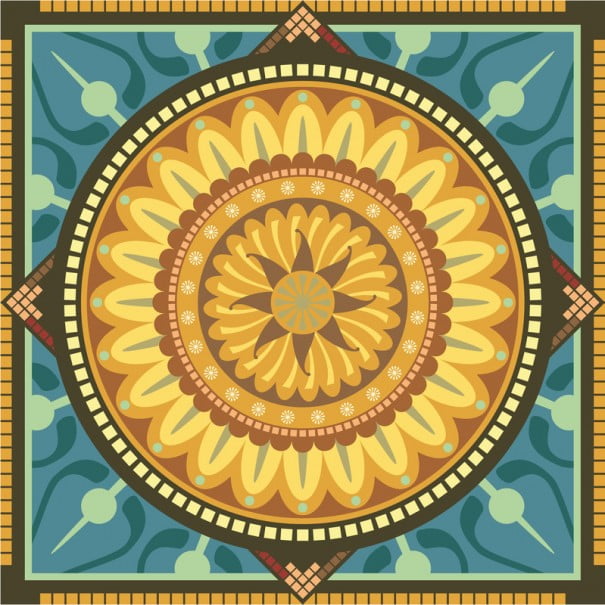 Friday, October 20
Urban retreat of Vipassana meditation, with Sister Metta
SisterMetta a expert veteran who will make that you can bring into your everyday life is the best teachings of Vipassana meditation. An opportunity to transform our life!
Price: from 15 to €55 speaks with Isaberl Ward, Yoga Anandamaya, if you have economic problems and can not afford it
Contact: Elizabeth Ward. 647 51 22 78 T
Where: YogaAnandamaya is in c / Alcalá 68
More information: http://www.yogaanandamaya.com/retiro-urbano-sister-metta/
Seminar 'The Yoga, method to overcome the emotions'
October 20 and 21. Through well-kept yoga sessions, Manuel Morata will cover all elements of practice: karanas, greetings, asanas and pranayama, targeting a practice of meditation for the treatment of emotions. Work based on a personal method directed to observation, knowledge, overcoming and dissolution of emotional reactions that prevent a person being herself in fullness.
It teaches: Manuel Morata, trainer of teachers of the AEPY (Spanish Association of Yoga teachers)
Where: Hospedería de las Comendadoras of Santiago, Granada
Participation: Seminar €115, full Board and accommodation €45
Contact: ahimsayogandalucia@yahoo.es
More information: http://www.yogamanuelmorata.com/
Course of initiation to the Yoga Sutras of Patanjali - Chapter 1
Course directed both to practitioners of yoga as to people who have not never practiced, but want to know this sacred text; and student or yoga teachers interested in recycling or update their training in Yoga Sutras. First class Friday 2nd October 2016.
Opening hours: 30, 17 h 30, 19 h
It teaches: Montserrat Serra, trainer of teachers of Yoga AEPY, disciple of Desikashar. Places are limited. You must reserve a place by e-mail or at the reception of the school.
Contact: info@escolayogavida.com / T 932093398
Where: Organized by Escola Yogavida, C / Villarroel, low 65-67, Barcelona
More information: http://www.escolayogavida.com/actividades
Yoga and meditation retreat
20 to 22 October. Autumn is a time of change, is related to the power going out, that it cleanses and purifies, moments of reflection and contemplation that leads us to calm. Since traditional Chinese medicine relates to the lungs as vital energy through breathing and with the large intestine which carries out a work of eliminating what we don't need, also by partnering with mental activity and thought. A retreat in the countryside for a few days to you, leaving space for new sensations, connecting with your body, your breath, your mind and your interior. A space to share the experience and enjoy the company of other people...
It teaches: Rosa Domínguez, teacher of Hatha Yoga, Kundalini Yoga, Vinyasa Flow, reflexologist
Price: €188
Contact: yogaysalud.es@gmail.com / 627 555 342 T
Where: La Casa Toya. Madrid (Zaragoza)
More information: http://yogaysalud.es/
Yoga weekend in Bilbao
October 20-22. I hope in this intensive weekend of Yoga in Bilbao. On the one hand we will know in depth the fundamentals and practice of Hatha Yoga in a 5 hour workshop, perfect for teachers and all those who want to deepen their knowledge and practice of yoga. (Diploma Yoga Alliance will be provided). Each workshop provides different but complementary expertise, different points of view and ways of practising Yoga. You can join the loose workshops or devote a full weekend and book pack of three workshops at a discount.
They offer: Borja Sainz. It is in Madrid to future teachers of yoga and is a source of knowledge about biodynamics, Anatomy, philosophy, meditation, pranayama, etc, which we will learn in the workshop on Saturday. / Tamara Suárez, specializing in Kundalini, Yin Yoga and meditation, will offer us two workshops for those who want to strengthen their knowledge, experience, or simply discover and enjoy these styles that will get filled with vitality and calm.
More information: http://borjasainzyoga.com/ | https://tamarasuarezyoga.weebly.com/
Em-power-art retreat
20 to 22 October. You'll find a space where to take care of you, listen to you and be with you. A meeting from the physical to the innermost, where you reencontrarás with that strength that is within you. All this in full nature, in the Sierra de Gredos. There you will connect with nature, you will meet people with your same interests. There will be moments of introspection, expression, laughter, games, exercise, mutual understanding, transformation, joy... and many more sensations that cannot be explained with words.
Where: Sierra de Gredos (Ávila)
Contact: info@poderpersonalybienestar.com
Price: €195
More information: http://poderpersonalybienestar.com/retiro-em-poder-arte-octubre
Saturday, October 21
Workshop ' experience threshold '
Technically, this practice process takes place in an intermediate state of consciousness between wakefulness and sleep, hence the name of Threshold. Attend the process and effects of threshold experiences of greater peace of mind, calm, purification, etc. Relaxation occurs at different depths and emphasizing different areas energy (chakras), allowing a better integration strength.
Teaches: Olivia Cáttedra. PhD in philosophy specializing in Oriental studies. Conicet researcher in the Area of comparative philosophy and history of religions. A founding member of the ex-Colegio of orientalists of the Republic Argentina. Author of 45 articles and ten books on their specialty (philosophy of the India and China), including: Asana inside, principles and techniques of gentle Yoga; Hatha Yoga in Yoga; Yoga and the soul, principles and techniques of Yoga soft II; Tantra and Yoga, Images and symbols of the truck in East and West; The crack of Karma: interlecturas of the Bhagavad Gîtâ and Yoga sutra.
Opening hours: from 10.00 to 14.00 and from 16.30 to 20.00
Where: School of Yoga in the tables. C/Isabel Colbrand 10 Madrid
More information: https://www.escueladeyoga.org/index.php/entrada
Master of meditation: Workshop Taoist Meditation
Within the master's course in meditation, on Saturday we will conduct the workshop "Taoist meditation. Introduction to meditation on the Tao, its philosophy and many of the techniques". You can attend a workshop loose or throughout the course. Each workshop consists of a theoretical part in which explains a technique, its tradition, purpose and application, and subsequently held a guided practice. In total in the course, techniques of different traditions, looks so everyone can experience it all and find that better adapts to your preferences and needs.
It teaches: Swami Sri Ananta, teacher of meditation, Yoga and Vedanta
Cost: loose workshop are €40 (if you do the full course and pay it in one or two times, we'll give you one of the 9 workshops)
Contact: info@escolayogavida.com /T 932093398
Where: Escola Yogavida, C / Villarroel, low 65-67, Barcelona
More information: http://www.escolayogavida.com/actividades
Madrid Yoga Congress
21 and 22 October. Madrid Yoga Congress was born as a new project in the community of Madrid where he will be taught more than 20 workshops and presentations of yoga, which is becoming increasingly more important among us.
Contact: info@madridyogacongress.com
Where: Hotel AR Parquesur. Leganés (Madrid)
More information: http://www.madridyogacongress.com/
Workshop with Camilo García: the Interior road
21 and 22 October. Based on Hatha - Raja traditional yoga, in this intensive 2-day workshop will deepen in the science of yoga tools to harmonize our being. Yoga as a means to enable and empower the eternal pursuit of the spirit in his desire to express and manifest itself through each one of us, revealing the sincerity, the attention and eternal love. Self-realization.
It teaches: Camilo García. Musician, practitioner and teacher of yoga for over 10 years. Guided directly by Sri Dharma Mittra and Andrei Ram. Creator and leader of Bhakta Project, a musical initiative that combines the ancient wisdom of the Mantras with a modern musical language. (www.bhaktaproject.com) recently collaborated on the development of ShyamAshram (www.shyamashram) in Cali, Colombia. It is constantly dictating workshops in Colombia, Puerto Rico, and United States.
Price: €175 partners: €150 price per module: €50
Where: Madrid. The Gong. Paseo General Martinez Campos 24. Madrid
More information: https://elgong.es/taller-category/taller-yoga/
Vibrational concert with Tibetan bowls
Tibetan bowls Concierto-meditacion open to the general public. Not be necessary nothing, just lie down and enjoy. Treat yourself to a moment of personal well-being, connects with the essence of your original vibration through the millennia-old tradition of the Tibetan bowls and light water vein the benefits of harmonization and deep relaxation. One Saturday every fortnight.
Opening hours: 18:00 to 19:00
It teaches: Keshavi rack, teacher of yoga, music and artist
Contribution: €10
Contact: T 647911647 and 932093398 / info@escolayogavida.com
Where: Organized by Escola Yogavida, C / Villarroel, low 65-67, Barcelona
More information: http://www.escolayogavida.com/actividades
Intensive workshop with Leslie Kaminoff
21 and 22 October. (With Spanish translation) Leslie Kaminoff is an educator from Yoga in the tradition of T.K.V. Desikachar.Con 40 years of experience in the field of education. Internationally recognized specialist in the fields of Yoga and Anatomy of the breath. He is the co-author of the prestigious book Anatomy of Yoga (Ed. Tutor) and co-founder of "Breathing project" an initiative for the diffusion of Yoga based on awareness of the breath and the therapeutic application. This workshop offers an integrated view of the movement of the body during the practice of yoga from an individual and therapeutic perspective. The program will be divided into sessions guided practice, anatomical analyses with a focus clear in amendments and adaptations during the practice of yoga for maximum safety and effectiveness.
Opening hours: from 10 to 13 hours. and from 14.30 to 17.30 pm.
Price: €290
It organizes: blanca@dharayoga.es dhara
More information: http://www.dharayoga.es/
The light and sound meditation workshop
Swami Sri Ananta revealed this practice, through the sound of the Tibetan bowls, mantras, and visualizations, to achieve a profound awakening, so that all people can achieve the peace and happiness that you enjoy in this life.
It teaches: Swami Sri Ananta, teacher of meditation, yoga and vedanta
Opening hours: 18:00 to 20:00
Cost: €25
Contact: info@escolayogavida.com / T 932093398
Where: Organized by Escola Yogavida, C / Villarroel, low 65-67, Barcelona
More information: http://www.escolayogavida.com/actividades
Kundalini Yoga Workshop & forgiveness
If it costs you to forgive or keep bitterness, anger or hatred toward people who have hurt you, this workshop is highly recommended, it will help you forgive yourself first to then be able to forgive others, through the practice of Kundalini Yoga and meditation you will have practical tools and will realize an inner work to allow you to learn and grow as a person.
Contribution: €25
Contact: akaljotiyoga@gmail.com | T 679210167
More information: https://akaljotiyoga.wordpress.com
Barcelona fair International Community Day
The IYTA will participate in the fair Barcelona International Community Day. Come and see us! At 14 o'clock session "Yoga in daily life", in charge of Mariona Torres and Gloria Mazo. Free para tod@s.
Opening hours: 10 h to 19 h
Where: Maritime Museum of Barcelona
More information: http://www.barcelonactiva.cat/barcelonactiva/cat/
The body in learning
There is a close relationship between the body, mental, and learning. Postures, breathing and senses open the doors to the attention and concentration.
Where: Center Podium C / Josep Maria de Sagarra, L'Hospitalet de Llobregat (Barcelona)
More information: rye-yoga-educacion.es/formacion/junio-2017-filosofia-y-metodologia-rye/
Sunday, October 22
Yoga Nidra workshop
Exciting workshop where you will find a practice of guided meditation, reach a State of relaxation where deep.. .and from there rescue new construction and thoughts and be able to create new realities.
Where: Wiphala. Calle Valdemoro 3. Arroyo Culebro neighborhood. Leganés. Madrid
Contribution: €10
Contact: info@crececonyoga.com / T 696765004
More information: http://www.crececonyoga.com/