Seminar 'Introduction to the Interior silence'
El silencio interior es la cualidad de nuestra auténtica naturaleza. Quizás por este motivo sea tan deseado, cuando no añorado.Es natural que así sea, pues la esencia busca el reencuentro consigo misma a través del silencio y la quietud.
Escribe Emilo J. Gómez.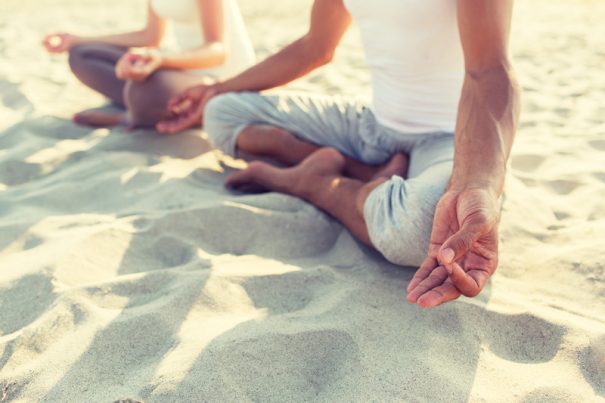 Cuando oímos la propuesta de un Silent removal algo se despierta en nuestro interior. Entonces escuchamos la voz de nuestra alma susurrar al Corazón: "quiero hacer eso". De esta manera se inicia el sendero del autoconocimiento. La esencia es real, pero es el ego quien está a cargo; ahí radica la dificultad de la meditación.
Meditar es sencillo, basta con instalarse en la esencia de Ser, cuyo alimento es la consciencia. Lo que no es fácil es encontrar la fortaleza interior suficiente como para traspasar los diferentes obstáculos del ego.
La propuesta del presente Retiro de Introducción al Silencio Interior es activar la conexión con la esencia a través de empleo del Hatha and the Radja yoga, herramientas que han demostrado su eficacia para este propósito a lo largo del tiempo. No en vano el Yoga continúa vigente después de más de cinco mil años de antigüedad.
Gracias al sutil equilibrio entre las energías vitales y mentales proporcionado por el Hatha yoga (yoga físico), se instauran las condiciones idóneas para la conexión con la esencia a través del Radja yoga (yoga mental, la meditación).
A través de una suave y siempre amable perseverancia, será posible traspasar las diferentes envolturas que constituyen al ser humano para llegar al núcleo de la esencia, dejando al ego en un mero subordinado a nuestro servicio.
No será tarea fácil, pero sí posible. A través de la observación inafectada de pensamientos, emociones y sensaciones, será posible conectar con lo más auténtico del ser humano. Vamos directamente a la esencia, lejos de rituales y tradiciones lejanas. Utilizamos lo mejor para conseguir lo mejor.
No se trata tan solo de un periplo al interior lo que se te propone; es el reto de vivir la vida desde el eje de la auténtica naturaleza que ya eres, pero que has olvidado al sumergirte en el mundo exterior buscando una felicidad que ya está en ti. Curiosa paradoja ¿verdad?
El estado de plenitud está ya en ti, eres tú. No tengo nada que tú no tengas, ni sé nada que no sepas. Simplemente, te has olvidado de ti, de tu esencia, de tu Ser. Y en este Retiro vamos a poner las condiciones idóneas para que tal estado se despierte en tu interior. No es algo a conseguir, sino más bien a permitir.
Eres bienvenid@.
Emilio J. Gomez He is coordinator of the inner circle of silence Yoga

T 616 660 929 | info@silenciointerior.net | www.silenciointerior.net

Iniciación al Silencio Interior – Seminario

Place: Segovia

Dates: 27, 28 y 29 de octubre 2017