Enjoy yoga outdoors and surround yourself with peace
¿Has practicado alguna vez Yoga en la playa o en la montaña? Multiplica por diez esa sensación de calma que sientes cada vez que lo practicas en clase con esta toalla circular para exteriores de Sternitz.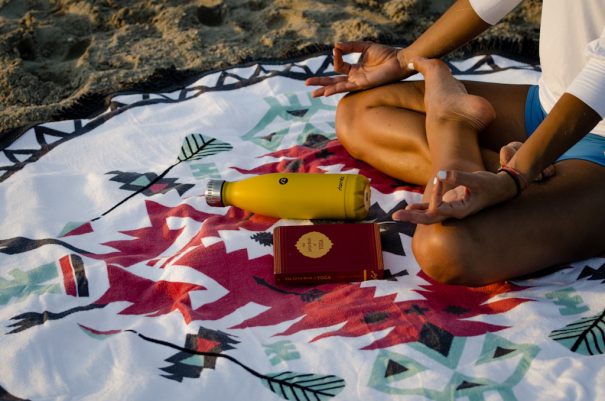 Practicar el Yoga al aire libre tiene muchos beneficios. La mayoría de ellos derivados directamente de vivir la naturaleza con los 5 sentidos desde la paz de la conexión contigo misma.
Sin embargo, no es fácil encontrar una toalla pensada para ello. Las esterillas de interior no van bien fuera de clase y las toallas habituales no son lo suficientemente mullidas como para evitarte el dolor en los puntos de apoyo.
Y eso es lo que pensó Sternitz cuando apostó por esta toalla redonda especial para practicar Yoga y Pilates al aire libre. Es lo bastante mullida para que todas las posturas te resulten cómodas y sin dolor y su tamaño es el ideal para que no necesites nada más en ese momento tan tuyo.
Escoge la tuya en Sternitz.es, manufacturer of quality equipment for Yoga and Pilates.