Workshop 'The 8 steps of Yoga', Madrid, Seville and San Sebastian
El esquema de Patañjali nos propone una estructura muy orgánica de la práctica del Yoga, como un árbol con sus raíces, ramas, flores y frutos, y nos recuerda que la práctica tiene que ser integral: tener pies, cabeza y corazón. Julián Peragón (Arjuna) nos explica en este taller cómo adaptar estos 8 pasos en nuestra vida cotidiana.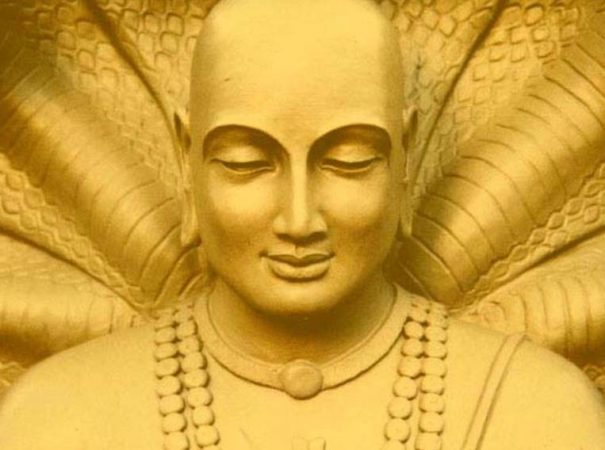 En este taller vamos a profundizar en las disciplinas de yama y niyama que refuerzan nuestra actitud en la vida y que nos ayudan a sortear las crisis por las que vamos pasando.
Haremos también práctica intensa de âsana y prânâyâma pero, además de la técnica, nos sumergiremos en el delicado equilibrio de su práctica. Practicar desde el reconocimiento y aceptación de nuestros límites, liberando las zonas de tensión y sensibilizando los espacios con poca carga energética.
Abriremos en la práctica un espacio de escucha respetuosa para poder adaptar y orientar nuestra práctica, evitando así cualquier posible lesión y reforzando la propia práctica personal.
Finally, recorreremos juntos el camino de la autoindagación del Yoga cultivando la atención a través de dhârana (concentración) y dhyâna (meditación). La técnica de meditación tiene que ser rigurosa, bien orientada y con una gran variedad de prácticas adaptadas a cada sensibilidad. Vamos a revisar cuáles pueden ser los posibles obstáculos en la práctica meditativa y la salida adecuada a cada uno de ellas.
Taught by Julian Peragón

Madrid:
Fecha: Sábado, 16 de septiembre 2017
Horario: 10.00 – 14.00 y 16.00 – 20.00 h.
Price: €80
Dónde: City Yoga. C/ Artistas, 43. Madrid. T 991 553 4751 – 91 025 9233 – 685 549 906

Sevilla:
Fecha: Sábado, 23 de septiembre 2017
Horario: 10.00 – 14.00 y 16.00 – 20.00 h.
Price: €80
Dónde: en Inssai. Avda. Europa, 72 alto. Gines (Sevilla). T 955 09 76 09

San Sebastián:
Fecha: Sábado, 18 de noviembre 2017
Horario: 10.00 – 14.00 y 16.00 – 20.00 h.
Price: €80
Dónde: Baraka Integral. Calle Etxague nº 4 en San Sebastián (Gipuzkoa)