Books / emotional rescue, Dzogchen Ponlop Rinpoché
Subtitle:

Cómo trabajar con tus emociones para liberarte del sufrimiento.

El autor es u
no de los maestros más aclamados del momento. Este libro va más allá de los círculos budistas y se abre al gran público. Edita. Kairós. PVP: 18 €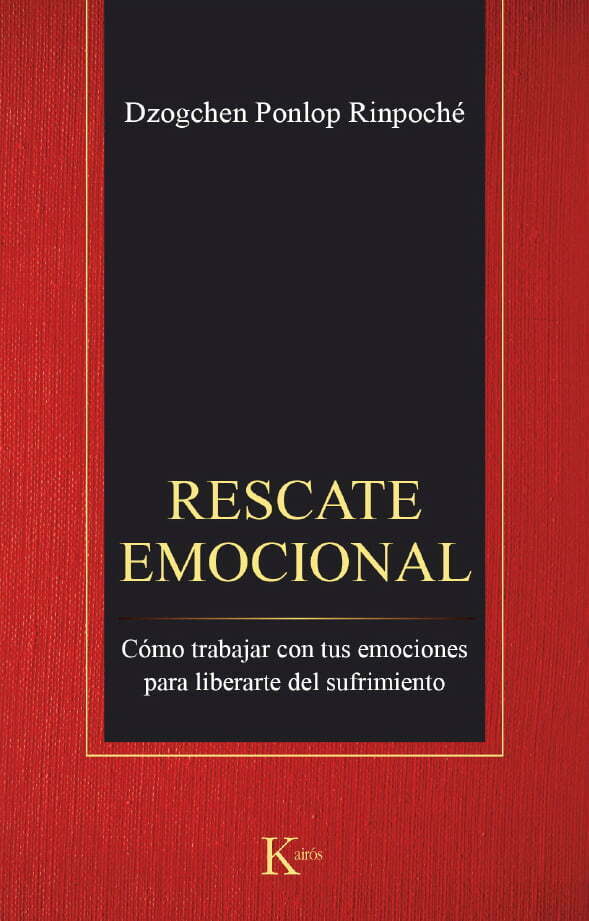 Las emociones traen color y sentido a nuestras vidas, pero también pueden precipitarnos a una agotadora montaña rusa, que nos lleva desde los picos del gozo hasta los abismos de la desesperación. En Rescate emocional, el aclamado maestro budista Dzogchen Ponlop Rinpoche nos muestra cómo dejar de ser víctimas de nuestras emociones mediante la conciencia y la sabiduría que nos permiten aprovechar su poder. Para ello nos propone un «Plan de rescate emocional de tres pasos», basado en la práctica de la atención plena, de ver con claridad y de soltar la energía estresante a través del ejercicio, la relajación y la conciencia.
Con cada paso, nos vamos familiarizando con el funcionamiento interno de nuestras emociones y podemos ver directamente el odio, el miedo, la envidia o el orgullo. Con la práctica constante, las emociones se convierten en una guía inestimable hacia una vida más compasiva, creativa y satisfactoria.
En opinión de Richar Gere, se trata de «una guía práctica para reconocer, entender, transformar y utilizar la energía básica de nuestras emociones.»
The author
Dzogchen Ponlop Rinpoche es un maestro budista, autor de Rebel Buddha and La mente más allá de la muerte. Es un consumado calígrafo, poeta y artista visual. Además, es el fundador y presidente de Nalandabodhi, una red internacional de centros budistas.