Yoga with babies: how to get an oasis of peace
Los grupos de 'MamásYugYoga' surgen en aquellos centros de la Redgfu de España y otras países, donde además de dar yoga para el embarazo, se abren clases para la dura etapa después del parto donde, gracias a las practicas de yoga, relajación y meditación, la mujer se recupera en compañía siempre de su (o sus) bebé.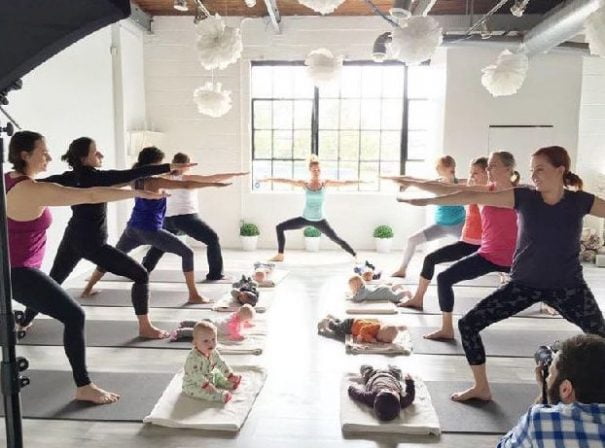 Son remansos de paz donde la familia incipiente recupera equilibrio y armonía para recargar fuerzas para la crianza (en algunos días del mes también se incorporan los papás). Además forman grupos en redes sociales de comunicación para ayudarse en la lactancia, en las recuperaciones físicas y/o anímicas o sencillamente compartir escapadas para los días de asueto.
¿Cuál es el secreto de poder hacer yoga en sala con 15 criaturitas de diversas edades y seguir en un oasis de paz? En parte se debe a que las mamás hicieron yoga con la misma profesora durante el embarazo, y la vibración de su voz tranquiliza a los bebés que la tienen interiorizada.
No hay palabras para describir esta magia, en la magia del presente de los bebés… ellos son Yoga con mayúscula. En cualquier caso se invita a quien guste, de todos los lugares y países, a que se sumerja en una clase de 'MamásYugYoga'.
Las personas interesadas pueden visitar la web redgfu.es, área de educación para la salud y área de yoga. La Redgfu española es una entidad declarada oficialmente desde 1982 como de Utilidad Publica. La Escuela Yug Yoga de la Redgfu es atendida por profesores especializados formados en yoga altruista para el voluntariado.